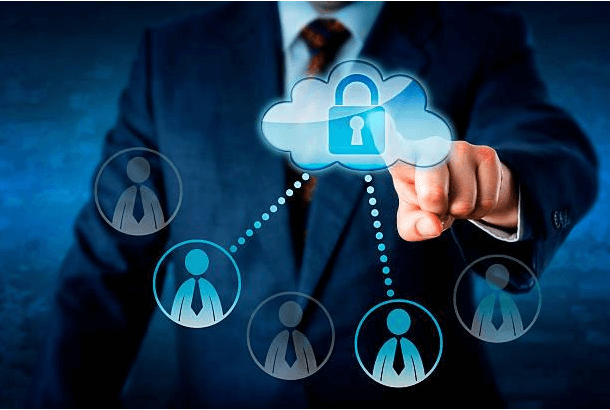 Cloud-based systems offer a myriad of advantages to almost types of businesses alike, irrespective of their sizes, so small business owners also fall into this loop. However, along with cloud benefits to reap by these business houses, there also some concerns that need to be addressed at the same time, while enjoying these benefits. Out of these multiple challenges faced by small business houses, cloud security for SMBs and compliance hold a crucial role. Data breaches and compliance issues can very much put grave impact on work efficiency, employee performance, and can even result in regulatory fines/penalties etc. Such types of organizational challenges have to be mitigated for providing hassle-free data access from Cloud to end-users. Even though cloud transition seems an easy take, but it is not that easy for small business owners as it's very hard to identify the level of cloud security provided by the Cloud service provider that firm is catering to. Seeing the perspective of work productivity, then cloud models surely score a lot higher than the work done under non-Cloud environments. But, at the end of the day, understanding the concerns of cloud security for SMBs envelops this transition to Cloud and can also influence work performance, user lever productivity and bottom-line of businesses on the whole.
Concerns about Cloud Security for SMBs: Private Cloud Vs. Public Cloud Vs. Hybrid Models
Transition to Private Cloud gives high-end security; but, it's far more costly. Moving organizational data to Public cloud or Hybrid Cloud is surely a wise decision, but still it opens up the businesses, especially the small business houses, to many cloud security threats and compliance issues. Business data migration from conventional platforms to Cloud surely poses many challenges in front of the business owners, especially those who own small business firms, as for cloud data must be complying with certain data migration regulations etc. So, definitely, Cloud security concerns and data compliance issues have to be acknowledged while planning such a move of business data to Cloud. Some top cloud security threats that organizations have to focus on while moving their business information to Cloud are as follows:
DoS attacks
Data breach
Data leakages
Malicious insiders
Cloud service abuse
Broken authentication
Inadequate due diligence
Hijacking of user accounts
Advanced persistent threats
Permanent loss of critical data
Compromised user credentials
Hacked interfaces as well as APIs
System vulnerabilities being exploited
Shared technology and other shared dangers
Some legal, compliance and regulatory requirements that some small business houses have to focus on while moving their utterly important organizational data to Cloud are surely the same as those on-premise ones, but they are no less crucial than them. Let's see some of them below:
European Union (EU) Data Protection Directive
HIPAA or the Health-Insurance-Portability-and-Accountability-Act
PCI- DSS or the Payment Card Industry (PCI) Data Security Standard (DSS)
Federal-Information-Security-Management-Act or FISMA
Cloud Security for SMBs Ensured by Choosing the Right CASB Solution
Cloud security is certainly a very critical concern and only a good CASB vendor with years of real-time wide user case experience can perform a good job of data security than any other solution:
CASB Vendors Understand Cloud Architectural Company Framework before Moving the Data and Assets: Hiring an expert CASB vendor enables your small business firm to utilize your Cloud run platform fully. Only a highly professional CASB vendor can understand your data type, services, and processes that are to be moved to Cloud and would deploy the right kind of services needed to leverage for making this process fully seamless and totally threat-free. Your CASB partner understands the need after meticulously evaluating all the associated risks.
Better Data Governance with CASB: With an adept CASB solution in place, small business firms can benefit from their superior enterprise risk management policies. They ensure cloud security and cloud compliance with effective data security management while Cloud transition.
System Understanding for Customized Deployment of Solution: Cloud Access Security Broker solution providers understand the significance of data security while moving to Cloud. A reliable vendor would surely identify your business requirements and deploy a customized CASB solution accordingly. For ensuring cloud security for SMBs, CloudCodes is a known name in this domain and is a trusted one by many of these small business owners.