CloudCodes for JIRA Security
A Complete JIRA Cloud Security
CloudCodes implements a strong control set for JIRA security purpose to be protect cloud information from data breaches. Enterprises will easily be able to acquire security analytic, live data monitoring, audit logs description, etc.
JIRA is a cloud-based proprietary issue-management product, which provides bug tracking functionality. It is useful tool in the hand of the testers but, have a flip side too because critical data is being sent on cloud without any call for security protocols. This comes the situation where CloudCodes CASB Solutions extends JIRA cloud security. It efficiently keeps a real-time check on JIRA data, which is being shared over the cloud with all necessary security protocols.
CloudCodes for JIRA data security avails the unique CASB approach, which fits well into the assorted data security palette. It helps in offering stringent control over transacted data without subtracting any of the benefits availed for JIRA by the team. CloudCodes JIRA Security comes with an end-to-end protection where data blocking is the attempt for data leakage. We give support to selective encryption of the Confluence and JIRA content. This means that users must be authenticated and have right to access to explore the confidential files.
Features of CloudCodes for JIRA Cloud Security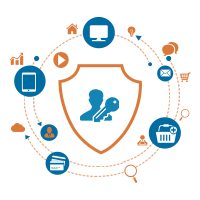 Single Sign-On
This feature provides a one-click access to entire programs associated with JIRA through a single password. The services of CloudCodes for JIRA security allows end users to work with cloud data either on mobile phones or on-premises devices.
Permits a single point accessing over all the linked programs
Add multiple users on the individual access for easy IT monitoring
All the cloud applications provisioning and deprovisioning
Go Back To Features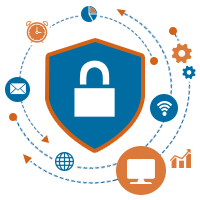 Access Control
CloudCodes for JIRA data security benefits its clients with granular visibility of JIRA application and its ecosystem of all related services. We permit employees to thoroughly understand the things linked with JIRA software and allow them to define a customized cloud security policies. This policy defining will be based upon organization's identity, data, services, and activity.
Set a web browser bundle, which have right to access JIRA
Stop using JIRA from unregistered or external IP address
Enable employees to work with confidential data within certain time period
Permit only the on-premises components to access organization files / folders
Design an invisible boundary all around the real-world geographical area
Go Back To Features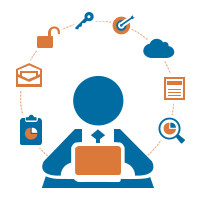 Identity Management
CloudCodes for JIRA cloud security enables organizations to assess the context of each and every session. It allows enforcing of appropriate accessing level. For example, it is completely prohibited to access unmanaged components or devices of external area.
Easy implementation of password policies
Hassle-free management of passwords in bulk
Support to multi-factor and biometric authentication
Consolidation of MS Active Directory in form of IdP
Go Back To Features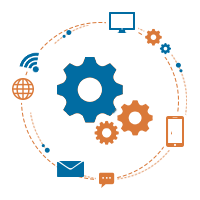 Shadow IT
Several organizations have adopted cloud storage that means JIRA / Confluence is probably a program currently in use. CloudCodes for JIRA security offers a virtual IT platform on external component in a safe and secure manner. No data loss risk is associated while executing this trending technology.
High control over all the potential Cyber threats
Sanctioned and unsanctioned programs in cloud
Determine what and where files are being accessed
Go Back To Features