CloudCodes For Freshdesk Security
Redefine Your Customer Support With CASB Solution
CloudCodes renders a ready to use approach for Freshdesk security with assurance of the fact that all things will be accessed in a safe and secure manner. We are incorporating Single Sign-On solution to provide a single platform for faster working.
Freshdesk has revolutionized the work productivity, streamlined customer conversations in single place, automated repetitive work, bettered team collaborations and contributed towards saving of time. After all this, the main thing comes here is data security – the biggest concerns generated by the customers while using it. Surely, the teams can now resolve work-related issues in a faster manner but, with inadequate Freshdesk data security controls, chances of data breaches are too much high.
Considering all the data security concern points and assurance of Freshdesk security, we have emerged here with a CASB solution. The approach not only ensures complete cloud security but, also guarantees the high-level of data protection. Data is prime for any business; so it would be an understatement to call CloudCodes CASB for Freshdesk solution as complete enterprise security. Extending help for the help desk teams, CloudCodes takes pride in offering out-of-the-box solutions, which can be used in a customized way, depending upon the type of requirements an enterprise has.
Prominent Features of CloudCodes Freshdesk Data Security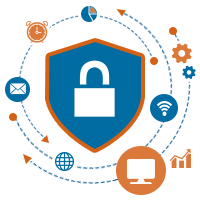 Access Control
CloudCodes for Freshdesk security provides control over the data, which can be accessed via any location or devices. This can be done by applying conditional policies on Freshdesk data.
Create a set of web browsers where users can access Freshdesk confidential data
Block unregistered IP addresses from accessing the confidential data of Freshdesk
Enforce users login time to a domain by predefining specific days or time hours
Stop users from operating the corporate information on any other applications
Capability of mentioning a virtual boundary around the real-world geographical areas
Go Back To Features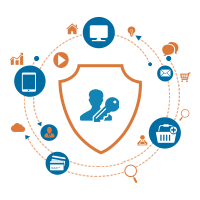 Single Sign-On
The feature offers a single click accessing over multiple programs. The service enables users to access the cloud data on mobile.
Enables accessing of several programs from single point
Append several users to one access for easy monitoring
Go Back To Features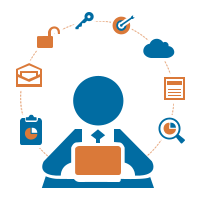 Identity Management
CloudCodes offers a solution to manage the customer identification with a complete, collaborated, and trending Identity management platform. Freshdesk security is provided with an intelligent and smart way of handling identification in the organization.
Simple way of implementing password policies
Facility of self-managing passwords on your own
Supports Biometric and Multi-factor authentication
Integrates with Microsoft Active Directory as IdP
Go Back To Features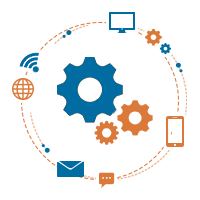 Shadow IT
This feature is useful for IT firms where one wants to create a virtual environment of the office in their phone or personal laptop. But, the firm authority refuses from doing so because the data is at high risk with this approach. After implementing CloudCodes for Freshdesk data security, users can use this technology and work in a secure way with Shadow IT.
100% control over the potential threats like file breaches
Sanctioned and unsanctioned applications in the cloud
Maps and identifies the cloud storage environment
Go Back To Features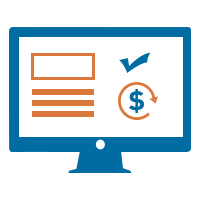 Value Add-Ons
CloudCodes for Freshdesk security provides an interesting feature of customizing the existing things. As per the subscription plan, users can utilize the business add-ons that are provided by us. This can be done by coming in touch with company mission, vision, corporate strategy, and values.
Change the default page for logging
Means to speed up employer branding
Broadcast the announcement in an easy way
Agreeing to all terms and conditions
Go Back To Features