CloudCodes for G Suite Security (gControl)
All Round G Suite Security
Take up granular control and visibility of all your enterprise data on G Suite through policy controls, real-time alerts, and notifications in case of any potential data breach. Special features include Consumer Gmail Block, Third Party App Block, Block or Track functionality for G Suite Security.
Google G Suite, formerly known as Google Apps for Work, is one of the most widely used suites of apps by enterprises around the world. G Suite apps like Gmail, Google Drive, etc., promote ease of use, simplicity, and enhanced data sharing all around the world. This results in increase of productivity and collaborations within the organizations and their employees. While utilizing the flexible features of G Suite account, it is also essential to be careful with the data activities carried out within it. It should be the responsibility of the organization that they ensure ample security controls and regulatory compliances to protect the sensitive and proprietary data.
CloudCodes for G Suite (formerly known as gControl), an integrated CASB solution by CloudCodes, offers all-round security to organizations using G Suite (Google Apps for Work). This enables them to create a secure ecosystem by providing granular control and visibility over all the sensitive data in G Suite. CloudCodes for G Suite Security gives the IT admin total control on the user behavior within the enterprise G Suite through policy controls and sends real-time alerts and notifications in case of any potential breach. The solution also enables the IT to enforce Access Control policies based on IP address, Device, Geolocation, Browser, and Time – enabling policy enforcement at macro level.
CloudCodes for G Suite Security is well recognized for its advanced 'Consumer Gmail Block' feature, which permits organizations to block users from accessing their personal Gmail accounts. In addition to this, the solution also gives assurance that no corporate data will be transferred outside the enterprise ecosystem.
Seamless Security for the G Suite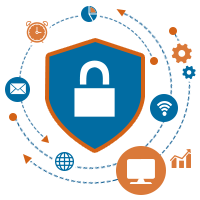 Access Control
Control user access based on devices, location and much more on all G-Suite apps by setting up conditional policies.
Browser Restriction: Enable user access from a specific browser like Google Chrome, Mozilla Firefox, IE, Safari
IP Restriction: Restricts user access from undesignated IP addresses by defining designated IP address
Login Time Restriction: Enforces users to log on to the domain by pre defining specific days or hours. Eg: Monday to Friday from 8 A.M. to 5 P.M
Device Restriction: Restricts users from accessing corporate data from any other devices apart from their pre defined device
Geo Fencing: Defines a virtual boundary around a real-world geographical area and triggers an alert when user tries to access data from elsewhere
Go Back To Features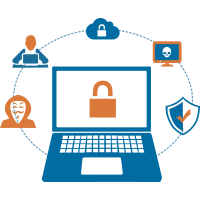 Data Loss Prevention
Ensure that your end users do not send sensitive information outside the corporate network. CloudCodes DLP policies settings protect sensitive data leakage at any point of time by blocking. This includes:
Easy creation of DLP policies for cloud applications
Out of the box compliance check for PII, PCI, PHI, and many others
IT alerts like any kind of Application
Block users from uploading / downloading files from Google Drive
Track users uploading / downloading files from Google Drive
Block / Track users from unauthorized file sharing
Go Back To Features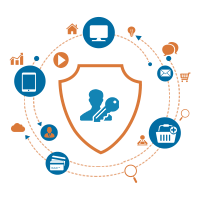 Single Sign-On
Single Sign On (SSO) offers one click access to all of your cloud applications with a single ID and password.
SAML: Provides single point access, to all apps from predefined access
Add multiple users to single access for easy IT monitoring
Provisioning/De-provisioning for cloud apps
Go Back To Features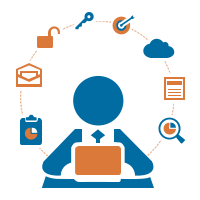 Identity Management
Identify, manage and control user identities across the entire system. Secure user identities by setting up policies.
Easy Implementation of password policies
Self Password Management
Supports Multi factor authentication
Supports Biometric authentication
Integrates with Microsoft Active Directory as Identity Provider (IdP)
Go Back To Features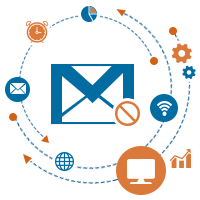 Consumer Gmail Block
Ensure that your users do not access their personal Gmail account at work by applying Consumer Gmail Block.
Block users to access their personal Gmail account
Auto logout when detected that user is logged in to personal gmail
Notification to Admin or Manager about the access
Policy based roll out
Go Back To Features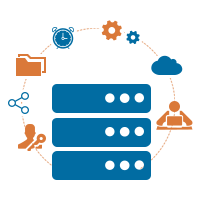 Shared Drive
Simple document sharing with your team. Shared Drive helps save user's drive space and get rid of duplicate content, multiple iterations while you work. Save individual drive space, while you give access to all the desired users.
Save drive space and increase efficiency
Admin can change ownership or move folders inside Shared Drive
Inherit folder permission from parent
Helps to manage drive space properly
Go Back To Features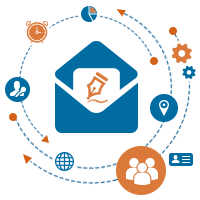 Email Signature
Create instant brand recognition for your company with Email Signature by CloudCodes. No need of those expensive Email Signature software, CloudCodes helps organizations create a unified and professional Email Signature that expresses higher level of legitimacy to the outsiders.
Choose from pre-designed templates
Select from multiple Standard fields like – Name, designation, website, address, etc.
Create Custom fields as required, like Employee ID, link to LinkedIn, etc.
Integrate the Email Signature with the user identity in the admin panel
Can be applied to all users, OUs or a single user
Go Back To Features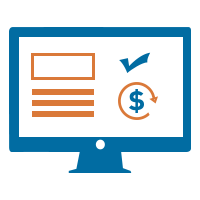 Value Add-Ons
Customized Value Add-Ons adds functionality to your G Suite business subscription. Communicate your company vision, mission, values and corporate strategy to employees.
Custom Login page
Employer Branding
Broadcast announcement company wide
Acceptance of agreement and policies
Go Back To Features