CloudCodes for Office 365 Security
All Round Office 365 Security
Achieve Office 365 security every day of the year in your life with capabilities of analytics on user behavior, cloud storage data protection, and governance, having control over the Shadow IT applications.
The suite of Microsoft Office 365 has continuously led to the services of the productivity list in the cloud report of CloudCodes. It is so because the enterprises of all levels have standardized their work on the O365 account. Microsoft indeed provides a highly secured productivity platform on the cloud but, still, Office 365 cloud security is a big responsibility because it is shared between cloud providers like Microsoft and its customers. The way the cyberattacks are increasing, it is not wrong to say that highly secured platforms are also at high risk if things are getting ignored. Here fits the CloudCodes – the only Cloud Access Security Broker (CASB) for Office 365, which enhances the account security. This is attempted by understanding and controlling the cloud risk activities over the O365 services suite, confidential data protection, and blocking cloud threats.
CloudCodes provides cloud app security for Office 365, helping business to protect their highly confidential data in real-time. Granular control offers automated workflow visibility, including options like admin alerts, unauthorized tasks restrain, access permissions modifications, notifying users with a customized coaching message, etc. Amplified data security for Office 365 is at your disposal with CloudCodes CASB solution.
Seamless Security for Office 365
Access Control
CloudCodes gives clients granular visibility and control on devices that are using O365 and its ecosystem by creating the conditional policies.
Browser Restriction: Define a specific set of web browsers where Office 365 suite can be accessed
IP Restriction: Block users from any external IP, which is not mentioned in the policies
Login Time Restriction: Define the login time duration upon a particular domain by setting days and hours
Restriction Upon Device: Block the external devices to access O365 suite, which are not mentioned in policies
Geo-Fencing or Restrictor: Create a virtual boundary, triggering an alert when something goes wrong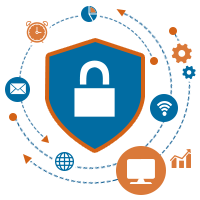 Data Loss Prevention
CloudCodes for Office 365 security provides an excellent feature through which users will not be able to move confidential items outside the secure network. We use standard DLP policies that protect data breaches by instant blocking.
Simple creation of policies for DLP on cloud programs
Out of box compliance check for PII, PCI, and others
Instantaneous alerts like any program
Stop employees from uploading or downloading data from OneDrive
Real-time tracking for uploading / downloading files from OneDrive
Block / Track users from unauthorized sharing of secretive files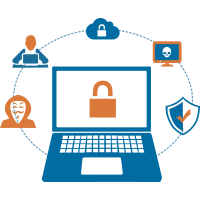 Single Sign-On
Office 365 cloud app security is done by applying a strong password on all applications. CloudCodes enables users to utilize the on-premises program from any mobile device.
SAML: An individual access to all applications from predefined access
Ease IT monitoring by adding all the multiple users on a single platform
Provisioning or Deprovisioning for all the cloud applications in the suite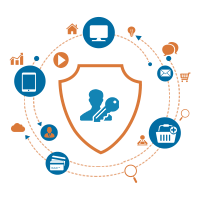 Identity Management
Office 365 cloud security by CloudCodes offers an excellent measure of handling identity enterprise security. The administrator will be able to manage the identification of users with an integrated Identity Management platform.
Ease in implementing all defined policies of password
Self-control over the password management system
Supports Multi-factor and biometric authentication
Integration with Microsoft Active Directory as IdP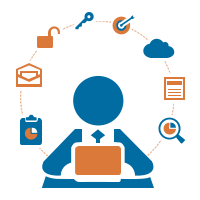 Shadow IT
It is possible to have cloud app security for Office 365 even after implementing shadow IT in the organization. This will establish a balancing demand between users and enterprises for security and compliance.
Control the potential threats like data breaches
Sanctioned and unsanctioned programs in the cloud
Tracks the devices that are using the firm's data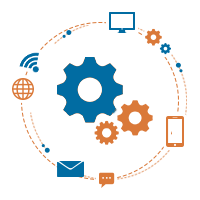 Value Add-Ons
Customized Value Add-Ons adds functionality to your G Suite business subscription. Communicate your company vision, mission, values, and corporate strategy to employees.
Broadcast the announcement
Acceptance of all legal policies
Customize the login page
Branding of the employer