CloudCodes for Dropbox Security
Complete Integrated Cloud Security Solution With CASB Technologies
Extend your visibility and granular control over the services related to Dropbox with combination of all strong cloud security solutions, which is combined with best-in-class DLP and CASB technologies from CloudCodes.
Nowadays, Dropbox is adopted by several organizations because it has now become best-known list of cloud storage services. It is considered as easy and reliable platform in the workplace to share files. However, if something goes wrong then, without any doubt concern the enterprise data is going to be at high risk. CloudCodes for Dropbox Security permits users to secure the Dropbox by incorporating the control layer. We are rendering a seamless integrated experience of end users for Dropbox program with native SSO and multi-factor Authentication.
CloudCodes enables enterprises adopting with secure Dropbox app that involves entire control for safeguarding programs. We are offering Dropbox Cloud Security with a full array of deployment modes for equipping rich and contextual information around the Dropbox usage that involves location, service, device, and content. We will be helping users in standardizing the Dropbox by coaching end users towards platform from the unsanctioned alternatives.
Features of Dropbox Data Security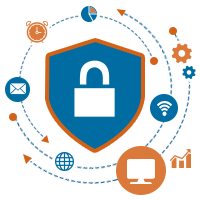 Access Control
CloudCodes provides a deep learning of the organization's usage of Dropbox and its ecosystem. It is possible to control access by end users based on the devices, location, and other related factors.
Restricts a set of web browsers to open the official Dropbox like Chrome, Firefox, Safari, IE
Block the unregistered IP address, which is trying to access Dropbox data
Set a certain time duration under which one can work with Dropbox
Enable users to only operate the devices that are registered infirm
Generate a virtual boundary and give an alert when something smells wrong
Go Back To Features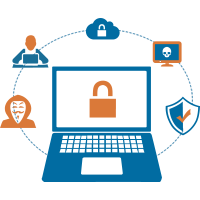 Data Loss Prevention
CloudCodes Cloud DLP prevents the confidential information in cloud storage with high accuracy and precision. It involves ability to inspect all the sanctioned and unsanctioned cloud services. The detection of sensitive files come across 500+ structured and unstructured data that users more than 300 metadata extraction, proximity analysis, exact match, and more.
Systematically tackle the confidential information in Dropbox
Easy and effective creation of DLP policies for cloud services
Out of the box compliance check for PII, PCI, PHI, etc.
Give instant alert message when something goes wrong
Go Back To Features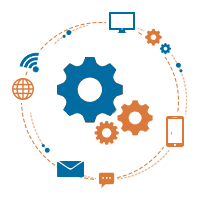 Shadow IT
This refers to the feature for information technology projects, which are managed outside of, and without the knowledge of, the IT section. Normally, this practice is considered under data risk category but, with CloudCodes Dropbox Security it is not so. Users can do Shadow IT even with data security because we maintain a record that who is using the files from where they are being accessed?
Handle the potential threats from data leakage or data breaches
Sanctioned and unsanctioned applications in the cloud storage
Identifies the cloud apps that are being used in your organization
Go Back To Features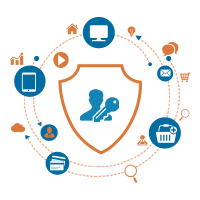 Single Sign-On
It is now possible to secure Dropbox applications all with one password. The service enables users to access mobile, cloud, and on-premises programs from any mobile device.
Renders single point accessing on all programs from predefined access
Append several users to the single access to activate easy IT monitoring
Go Back To Features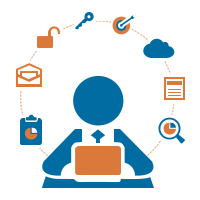 Identity Management
CloudCodes Dropbox Cloud Security manages the customer identification with complete, integrated, and next-generation IM platform. We are rendering a smart measure of handling security with identity of the enterprise.
Self-management of password list on your own
Password policies implementation with ease
Supports biometric and multi-factor authentication
Incorporates Microsoft AD as Identity Provider
Go Back To Features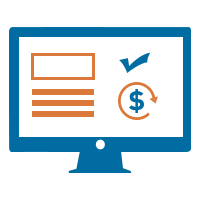 Value Add-Ons
There are existing add-ons in Dropbox, which provides organizational and secure functionality on the cloud storage. However, CloudCodes team provides some additional add-ons through which the existing add-ons will not be affected and the security will get more enhanced.
Design your own Login page
Branding of the employer
Broadcast the announcement
Agreement with terms & conditions
Go Back To Features