Create a Unique Email Signature for Corporate Identity
Add Various Elements into Business E-mail Signature such as Name, Title & Company, Contact Information, Social Active Links, Working Hours / Duration, Company Logo, Photo, Disclaimer.
In Today's arena, many industries are growing with a professional e-mail signature. An e-mail signature is not just a block of text, which automatically appends to the end of an e-mail message you send. However, it is a unique way through which you can interact with clients and recipients, allowing you to promote your business in each and every mail sent. Left out the lasting impression by adding a signature at the bottom of the e-mail message is a more challenging task. That's why everyone wants to find a professional e-mail signature to sign-off and a lasting impression on each client from an organizational point of view. Thus, we provide an array of e-mail signature design templates to integrate into the composed Window.
Various Elements of E-mail Signature
The business e-mail signature is used to provide the recipient with several ways to contact you. It also includes the sender's name, contact information, name, title, e-mail address, business contact information, and so on. This may include:
Name, Title & Company: Your name signifies the reader who sent that e-mail. If you are working in an organization, you should also add your name and title of the business and can be easily communicated as he/she finds suitable under the pretext of your profile.
Contact Information: Every e-mail must contain the preferred contact details where you may reach out the most expeditiously for generating the new faith in the recipient as they might be assured that you reach all the time. Even it also includes at least a single phone number.
Social Active Links: You can add the most competitive and target service keywords or more aggressive business keywords with an active hyperlink for more information to extend the product or service portfolio with each mail. It would help if you right-clicked the approaches to your potential customers.
Working Hours / Duration: Mention your working hours at the bottom of every e-mail signature can open the most preferred communications channels with you, and you need to set up your Preferences by defining it adequately.
Company Logo, Photo (Optional): Leaving the picture-perfect impression to make the recipients remember you and recall you with your company logo, and a creative business tagline that makes such an impact, give the long-lasting idea.
Disclaimer: Adding the disclaimer characterizes by law-abiding people and who will care for and protect the interests of every single recipient, and establish the more avid follower of best ethical practices to carry out your successful business eventually.
As everyone knows, e-mail is the most important way of business communication. Previously, people used to talk with each other via phone, and now, at it turned to an e-mail message or text. So, it is necessary to choose a good e-mail signature, which makes an e-mail look more professional and attractive.
CloudCodes Value Add-Ons Features
Include All Data in E-mail Signature
CloudCodes Email Signature enables its industrial customers to add a name, company name, active social links, contact information, meeting hours, pictures of the company logo, and disclaimer in their digitized e-mail signature.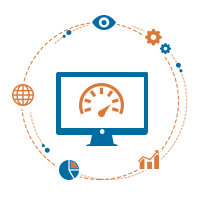 Known From All Contact Details
This feature e-mails the recipient to be known from the sender's communicating information. Whenever an individual sends data with an e-mail signature within it, it notifies the receiver that the sender is genuine and doesn't be afraid of replying to those e-mails.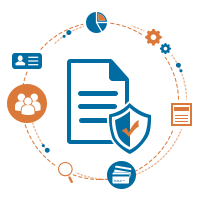 Enhance The Business Reputation
CloudCodes Email Signature solution enables customers to show-off their business image. They can use the primary logo of their firm and represent it in front of everyone via an e-mail signature. It is the best solution for enhancing business reputation in the marketplace.