In an organization where user identity is managed in Active Directory, it becomes easier for IT to manage the user identities across applications. CloudCodes provides seamless integration of AD with G Suite, Azure, and Active Directory, leveraging existing enterprise directory as an identity provider.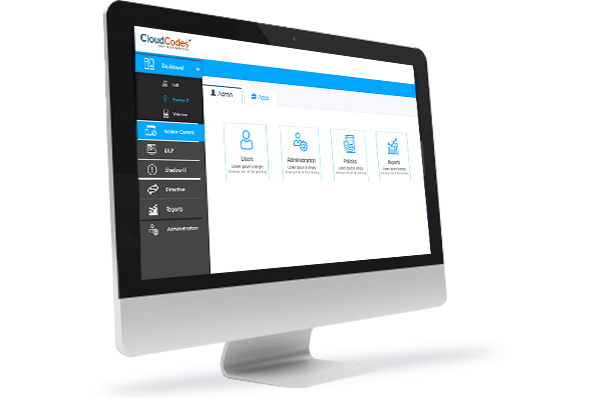 How is Integration with Active Directory Good to Have?
Other than identity provision, there are several other advantages of AD integration with SSO.
As users are authenticated with Active Directory users, they do not need to maintain multiple credentials. Therefore less overhead for end-users and IT administrators.
As Active Directory is the identity provider, even if the enterprise uses cloud technology, control remains with Active Directory, i.e., policies that can be applied using AD.
For enterprises having complex directory infrastructure with multiple directories can combine all the lists via AD integration with SSO.
Architecture
The SSO Server should be in the same domain as the Active Directory. The SSO Server act as an authentication agent for CloudCodes within the enterprise network.
Hybrid Environment
CloudCodes provides a powerful way to support complex Active Directory structures such as multiple forests or a scenario where all of the organization's users are not part of the Active Directory.
With CloudCodes, the IT can configure users to a particular domain controller of Active directory, i.e., if an organization has three domain controllers for each location, users of that location can be bound to a specific domain. This way, scenarios like multiple forests can be supported.
CloudCodes also support scenarios such as if an organization doesn't have all the users on the Active Directory domain such as the external vendors, they can configure the users of the organization to use their existing Active directory as IdP. In contrast, external users can use CloudCodes as IdP.
Password Synchronization
CloudCodes supports synchronization of the user's password between Integrated Active Directory and G Suite, i.e. when a user changes a password in Active Directory. It gets synchronized with G Suite.