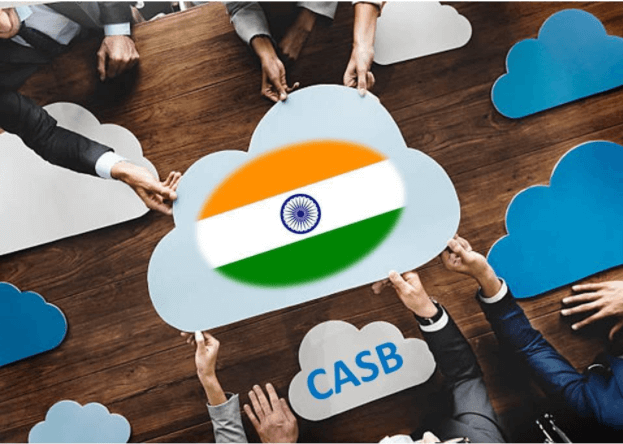 Growth of Cloud Computing In India And CASB India
Cloud computing is certainly not a very new term if we talk about the Indian market. With technological advancement and fast paced innovations, cloud computing became the front-runner for most corporate houses and it also became an integral part of most IT firms as well as other storage-driven industries. Cloud security scenario have greatly helped Indian companies in the spheres of IT for utmost growth, after which, they have flourished very rapidly. In India, cloud computing has become increasingly popular with an immediate effect of cost reduction for companies' information management. Cloud computing is growing remarkably in India in the past few years and if we talk about cloud adoption in the Indian context, we can say that it is happening real fast. Following the growth curve for cloud computing in India and CASB India, we see that cloud adoption has risen steeply, irrespective of industry types and business sizes it is catering to. Discovering the huge potential of working with cloud-run business models for almost all industries, these different verticals including banking, education, retail, railways, manufacturing, healthcare etc., are all going in for cloud transition for increased performance of employees, amplified productivity, elasticity in business, and last but not the lease, scalability. As per Gartner's prediction, by the year 2020, a 'no-cloud' corporate policy would be a rare thing as is the 'no-internet' policy currently, which is not very tough to believe seeing the present trends of growing use of cloud-based services. Scalability and great pricing models happen to be the most important benefits rendered by the use of cloud-based services to firms for increased efficiency through innovative technology. Cloud-based services tend to curtail any such barriers coming in the way of organizational growth by assessing their costs as well as investment according to budgets. Cloud-based work models are gaining great momentum in the Indian subcontinent chiefly due to government assistance, contributions by vendors, as well as proven best practices, thus resulting in mass cloud movements by big and small firms.
Cloud Security Scenario In India
Though Indian companies are adopting cloud based working models largely, but at the same time, one major concern that is rooting into these systems is of Cloud Security. With free data access, user mobility and flexible work environments, enterprise security comes at stake as data gets exposed to unauthorized hands, intentionally or unfortunately otherwise.
The Road Ahead For Cloud In India
India is truly a hub now for cloud technologies. As per NASSCOM report, cloud computing has compelling effect on service industries. Indian markets are expected to cross the $16 billion mark by the year 2020 in cloud computing sphere. Majorly, this growth could be attributed to Startups and new businesses that are coming up. As per an IDC report, the Indian digital data would elevate up to around 2.3 million petabytes by the year 2020. Another report is highlighting the benefit of private cloud in helping Indian companies to save up to fifty percent infrastructure cost, thus increasing job opportunities. Gartner survey also suggests that Indian companies are adopting cloud-based services speedily. It is now believed that with the improvement in this technology and with the increase in use of Smartphone devices, is going to benefit the whole ecosystem in the country and this is going to witness a steep rise in the use of cloud services here in India. It is even perceived that the Indian market has really matured over these years and people here are gradually adopting cloud technologies. All-in-all, cloud computing really has a very long way to go in the Indian market, which is going to flourish increasingly in the forthcoming years and would be making the most out of these cloud computing benefits.
CASB India For Cloud Security
CASB India is something that is in the discussions of many Indian companies today. Securing their cloud data, CASB in India are doing a great job for enterprise security. With cloud computing benefits enjoyed by corporate houses, cloud security apprehensions too were always surmounting, where CASB India came to their rescue. Come in the cloud security blanket of Cloud Access Security Brokers, enterprises are now satisfied about the safety of their critical data.