CloudCodes Advanced Access Control Implemented by Several Industry Verticals
From many industry giants from the Finance segment to the Logistics industry, from Healthcare to IT and from Telecom to event the KPO and Manufacturing sectors – all are employing CloudCodes Access Control modules in their working systems to implement better enterprise security, with IP restriction and Device restriction being the most popular features chosen by most of these firms for advanced access control and enhanced cloud security.
CloudCodes Is a Collective Choice of Many Leading Players in the Market
Many firms based in Asia are run by savvy professionals, who have in-depth knowledge in the fields of marketing, IT, business development, as well as about the execution of company's mission-critical projects. After adopting cloud working system especially G Suite, owing to the flexibility of data access they offer, very soon it came to their notice that the current network architecture was not adequate enough to safeguard crucial company's data residing over the cloud. Companies, who had deployed cloud apps, faced the absence of proper security controls and provision to restrict device, which they were searching for the execution of complete transition to some SaaS productivity-suite. The free access and flexibility of work was the basic reason behind such data security issues creeping in, which were putting their confidential data at risk. Data leakage from such an open system was an easy affair. Such data security challenges that the firms have been facing since cloud adoption were soon addressed by CloudCodes CASB solutions with Access Control features.
Challenges That Companies Were Facing after Cloud Adoption
While initially running the cloud services throughout the various working arms of companies, the IT staff was encountering some unforeseen issues with users accessing their email accounts easily from any devices whatsoever without any of the restrictions being imposed upon them. Cloud apps security control wasn't that adequate to manage total protection of data, thus did not ensure enterprise security, specifically in cases where data was being accessed through certain unmanaged devices. No such policies existed to restrict IP address. Most companies had this immediate need of employing some CASB solution that would help them in confining user access through confined user logins only from office networks.
The Security Umbrella of CloudCodes
Many companies henceforth searched for useful CASB solutions and many of these firms conducted multiple trials of CloudCodes CASB solution, wherein, the expert team of CloudCodes ran their CASB solutions through a number of user cases of managed as well as unmanaged device access. For many such firms resting with data leakage fears, CloudCodes has implemented their CASB solution enabling them to have much better granular control over data. IP restriction and device restriction policies under Advanced Access Control provided those firms with the much-needed real-time data security.
IP Restriction feature really helped many such firms considerably in the management of their devices thus rendering enhanced cloud security through confined user logins only from office networks. IP restriction feature allows the companies to whitelist their networks/devices being accessible from shared dashboards.
Device Restriction Device Restriction policy was also implemented by CloudCodes, which was available in their advanced Access Control solution, by binding MAC address of users with specific devices providing real-time data security from any of the unmanaged devices. This device restriction feature really helped those enterprises considerably in the management of their devices rendering greater security for browsers, hardware, and also for data-sharing.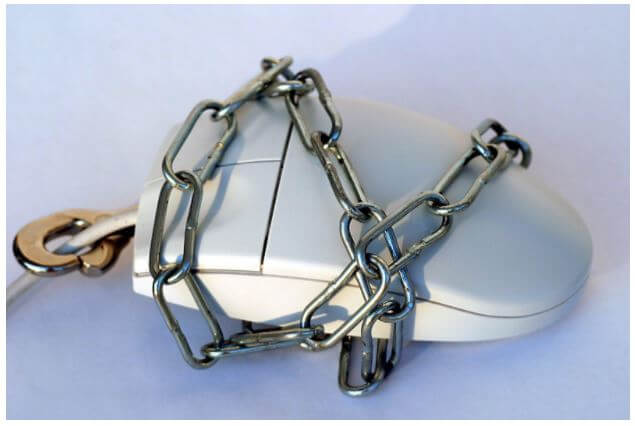 With CloudCodes CASB solution as their extended data security arm, many enterprises have become capable in securing their sensitive information over unmanaged devices. At CloudCodes, enterprise security is of grave importance.