IT Industry Certainly Cannot Do Away with Cloud Adoption
For most of us, IT industry is all about building an environment to accommodate big servers under one roof, a huge pile of hardware, and a host of application CDs with active licenses to enrich the IT Industry experience. No doubt it is a very intricate process to create such an environment, which of course demands high-end infrastructure costs coupled with extended periods of valuable time just to run through the deployment process, thus making it pretty intricate and cumbersome for people who have little to no expertise in this domain. But today's global scenario has changed manifolds with innovations in cloud computing taking a big leap forward. The leading innovations in virtual IT systems nowadays have been able to reduce these intricate processes into simplified, unmanned operations in the form of cloud, which, not only provides cost benefits to organizations, but also, at the same time, expands the umbrella of cloud resources to new dimensions altogether; thus reducing the dependence of IT operations to particular locales or confines. Due to its increased expanse, reduced costs, and an all-encompassing approach, the requirements for implementing cloud computing have also downsized to almost negligible wherein any small enterprise can easily partake in the global cloud network and create value for its operations in no time, and increase their network access beyond their reach physically even to far away locations. The cloud service network is now more of service based and utility driven IT model in contrast to the old IT solutions. The new cloud-based tools offer a host of solutions in the form of stringent security checks, more reliable storage and backups, powerful apps to inculcate efficiency into systems, and an open network to consolidate the ground further in a huge expanse of new global markets.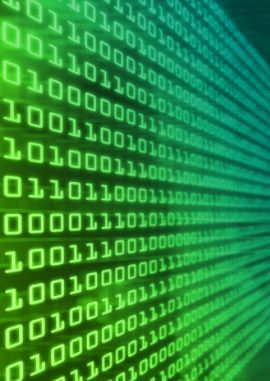 IT Industry Giant Adopting Cloud Based Work System
A leading IT firm provided background screening services, Primary-Source-Verification solutions as well as immigration-compliance services the entire world over, to both public sectors and private sectors. The organization had adopted cloud and deployed G Suite. Initially, the work force of the company as well as the enterprise owners were highly satisfied with the results, but soon after this migration, the IT staff discovered that this benefit of free data access to employees was actually posing serious threats to cloud security. To address this problem, the company had to have close vigilance as well as good access control and it was vital for them to immediately put it into practice for complete enterprise security.
Challenges Are a Part and Parcel of Any New Change
G Suite initial rollout over all quarters of the organization surely invited faster turnaround times, enhanced team collaborations and quite efficient work flow. But, the IT staff soon realized the issues as per data governance; like they were unable to gauge unrestricted data access by multiple users from unrecognized systems and non-trusted devices etc. It was becoming highly complex for the enterprise to determine whether the access of data by multiple users was authorized or some of them were from unauthorized users. This type of inadequate security control was raising their enterprise security concerns majorly relating to data leakages and data thefts. This demanded from them some immediate action so as to ensure complete cloud security. IT security was at stake, but soon they fetched a CASB solution from a trusted Cloud Access Security Broker. They majorly availed their Device Restriction feature that comes under the Access Control module wherein the policy to restrict device is imposed and access is possible only by allowed devices into the organizational network.
Solution Came in the Form of CloudCodes CASB with Device Restriction
While searching a CASB solution, the IT staff of the firm took multiple demos, from their recognized CASB vendor, wherein, they selected a solution sufficing their device restriction requirement. After the demos and a couple of trials of CloudCodes CASB for G Suite, the company selected it finally. With customized Access Control solution, the firm could then comfortably monitor, report as well as control any unauthorized access to their data. With Device restriction feature of the Access Control module of this CASB solution, the IT team could implement the appropriate policy wherein they could restrict access from non-trusted devices in real-time, by authorizing only the whitelisted devices, and then identifying those devices with their MAC IDs, thus ensuring greater IT security.