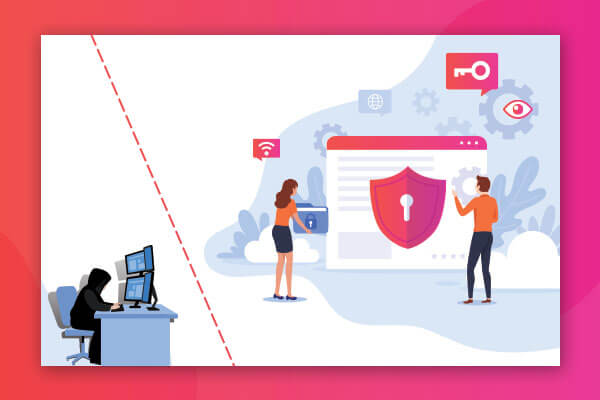 As everyone knows that cyber data breaches are increasing day-by-day causing harm to an individual or a company. While the prime-period breaches like those at Target, Sony Pictures, Equifax, tend to capture trending news and expose the infinite vulnerabilities of basic IT network systems. Enterprises can track an increase in the number of internal threats. These attacks are now originating big effects on vulnerabilities of network-based physical security. In the previous month, it had been found that The Pyramid Hotel group's network was penetrated. This network comprises Marriott and many other top-listed hotels worldwide. An open-source intrusion detection program of Pyramid Hotel group was placed on an unprotected server. The threat exposed a cloud security breach, which comprises information associated with operating systems, internal networks, security standards, and app logs. At the same time, remaining doors for vulnerabilities in the network of giant hotel brands allow attackers to attempt their future massive threats. Well, the cloud data breach incidents comprise of all confidential data like:
API key and password of the server
Core information regarding firewalls
Security credentials of network devices
Details of operating systems and server
Information detecting cloud security policies
Companies' data that can decrease its growth
Exploring Physical Security Threats, New Challenges
What things make an attack most troubling for those who are responsible for the security of physical access control systems? This question is for the people who secure resort and hotel facilities – the data gathered from the databases of hotels permits attackers to analyze the hotel networks. The gathering of valuable data comprises information about administrators, employees, and clients to create an attack source that targets the weakest points of the security hierarchy. This particular scenario enables the hackers to observe what the security members look like, discover from their trials dependent upon the warnings raised by the system, and set their threats accordingly.
It is like a scenario where nefarious users have their own set of cameras seeing into the security section of the company where they work. It's the worst scenario where the breach not only keeps the hotel network at high risk but, endanger the hotel guests' physical security. It happens because hackers can potentially compromise several devices, which manage hotel lock mechanisms, electronic kind of in-room security safes, in addition to other physical security components tied to the network. Hackers who successfully gain physical access to their PCs could further wreak havoc across several associated IT systems. In the discussed hotel breach incident, cloud security faults leak confidential IT information along with the major details about physical security systems like CCTV cameras, access cards, motion detectors, etc., that are used to ensure employees' and guests' safety. Artificial intelligence with machine learning solution could identify anomalies and address attacks across a complete security architecture before the occurrence of breaches. This enables teams to go further towards the management of isolated data and warnings to achieve true conditional awareness and quick response capabilities.
Its Time to Opt for A Right Solution
Physical security providers demand permission to step into the physical as well as logical security of their client's company. They create strategies that will move beyond the traditional reactive approaches to robust analytical as well as proactive methods. But now a question arises that how to pick one of the best physical security vendors for our company? Raising this query is common because there are several service providers in the marketplace that offer different services to their clients. The most tedious and important decision-making task is to opt for one of the suitable solutions for an organization.
Keeping the challenges that companies face at the selection time, we would feel it like a pleasure to suggest to clients about one of the effective and efficient solutions to their issues. The name of this approach is CloudCodes security solution. It is a consolidated platform where security is managed in a simplified manner and enables organizational clients to work flawlessly without any tension. This solution does not interrupt the ongoing work of business officials and ensures data security 24*7. Till today's date, whosoever has used CloudCodes solution is completely satisfied with its functionalities provided within it. You can also give it a try by requesting its free version! Hope you'll at least give it a trial and use it to achieve physical security and cloud data security on your premises