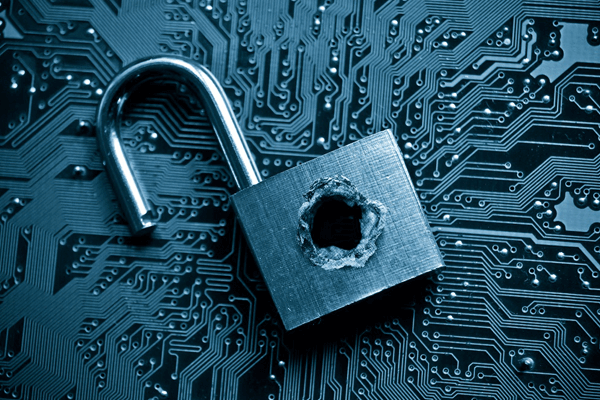 Track Biggest Cloud Security Breaches in 2018 Along With Their Challenges
Enterprises are adopting cloud services for their work to achieve enhancement in scalability and efficiency level. They desire to achieve fast deployment with concern regarding online information, services, and machines security. Cybersecurity experts are searching for new strategies because traditional security applications do not deliver the online protection. As per the survey conducted by Cloud Security Spotlight 2018, it is found that 90% of cybersecurity executives are concerned regarding their data protection. However, these officials are not updated with modifications in cloud storage security solutions, leading to biggest cloud security breaches in a year.
Cloud Security Alliance Report
Bundle of essential Cyberthreats came out in the survey organized by Cloud security alliance. The list was designed by surveying enterprises experts and gathering results with online security risks analysis. This helps in determining the crimes, which are more prevalent to the industries using cloud computing. Well, the compiled list comprises of following issues :
Insufficient identity, access, and credential management
Abuse and nefarious usage of cloud services
Insecure graphical user interface and APIs
Shared technology vulnerabilities
Sudden information leakage
Advanced persistent threats
Insufficient due diligence
Cloud account hijacking
Denial of service attack
Malicious insider attacks
System vulnerabilities
Information stored on the cloud are indirectly saved on one's data center, and it can still be used by hackers through unique set of methods like weak passwords detection, email phishing, lack of MFA, etc. A general opinion among enterprises is observed that archiving business content on cloud (specially on IaaS) completely outsources data security in an out of the mind attitude. This kind of mindset results in biggest cloud security breaches due to the carelessness regarding business data protection. However, off-premises architecture security is a shared responsibility that means although cloud service provider is the in charge of rendering services and storage infrastructure but, enterprise is also responsible for product, data, and service protection.
Challenges in Biggest Cloud Security Breaches
Following points are posted to aware readers with essential findings of cloud security spotlight report. They can consider these points as challenges determined at the time of biggest cloud security breaches.
Increase in Cloud Security Challenges – Enterprises is shifting their workload on cloud infrastructure to achieve flexibility in their regular work. It is increasing challenges for security pros to secure workloads. CSA report states that top 4 cloud computing security challenges comprise of : data visibility into compliance (43%), infrastructure security (43%), placing security policies (35%), and protection measures not kept on pace with regular updation (35%).
Sudden Online Information Breaches – 18% of the respondents showed that at least one incident regarding security occurs in a year, leading to significant rise in every year. Securing cloud against information leakage and loss (67%) is major concern regarding cybersecurity pros. This scenario is followed by data privacy threats (61%) and confidential breaches (53%).
Misconfiguration in Cloud Security – The absence of knowledge regarding cloud security settings and policies causes misconfiguration. It is the biggest cloud security breach in which 62% of respondents are involved in cloud environment misconfiguration. It is followed further by insecure interfaces or APIs (50%), unauthorized use of employee credentials (55%), and account/traffic/services hacking (47%).
Traditional Security Don't Work For Cloud – A myth is observed among enterprises users that traditional and off-premise architecture security measures are same. Such kind of individuals need to understand that same traditional IT infrastructure security applications are of no use in online network security. Several companies (84%) believe that traditional IT architecture protection approaches and tools either do not work or comprise of limited functionality in cloud services. Only 16% of respondents know that traditional protection software could be utilized for delivering online data protection.
Keeping Data Open on Public Cloud Platform – The most common reason behind biggest cloud security breach is keeping data unsafe on untrusted servers or cloud. Being a cloud user, do you really think that saving information online without any security measures is safe? Simply, it is like calling hackers to come on your data and perform Cyberattack. Enterprises should make it a daily practice of keeping data encrypted on cloud at rest as well as in transmit mode. It is found that network encryption (54%) and data encryption (64%) both these technologies are having effective protection technologies. In order to achieve security standards, both these technologies should be followed by event management and security information (52%).
Conclusion
More than half of the enterprises believe that a certified and knowledgeable trained cloud security executive will contribute a lot in securing business online. The post describes the biggest cloud security breaches, which are held in day-to-day business life. Companies can save themselves from these attacks either by hiring a cloud security expert or by adopting a suitable CASB provider. Talking about the finance, both will cost the same in today's date. We would suggest you go for CSSP because they render a package of security solutions through an automated software. It will provide more functionalities in comparison to an individual person. Rest you need to observe the level and standard of security required in your company and then, go for any decision.
How CloudCodes Cloud Security Solution Can Help You?
CloudCodes understands the challenges posed by the cloud apps and offers the best set of solutions customized to the need of every enterprise looking to secure it's data on cloud. With policies like like Single Sign On, Access Control, IP restriction, Data Loss Prevention (DLP), Tracking controls on Google drive, strong password policies and many more, CloudCodes goes takes an extra step to ensure your business data is safe and secure. Take our Free Demo to see CloudCodes CASB in action.