Single Sign On (SSO) enables a user to sign in with one set of credentials and thereby allow access to multiple cloud applications and services at once. Thus a user, employee, customer or partner gets a better experience and they get simpler access to all the apps and services they need. SSO helps in increasing cloud security in organizations regarding confidential data and unauthorized access.
Need for Single Sign on
A user has access to so many applications from social media to online shopping, from collaboration tools to specialized business applications that it becomes a tough task to remember the unique usernames and passwords. Many of the users reuse the same password across multiple accounts or choose a weak password that is easy to remember. Sometimes, it may happen that an online business may have different logins for different pages of its website and thus the repeated sign-on requests become a hassle both for the employer as well as the employee. All these problems are resolved by providing a simple and secure single sign-on experience across all channels, thereby reducing chances of any security breaches.
Benefits of Using Single Sign-on
Improved User Experience
Single sign on removes the frustration of having to sign-in to each app and having to remember multiple set of credentials. Employees and customers get a smooth and easy experience that in turn results in increased productivity with better work experience. With more and more organizations allowing BYOD (Bring Your Own Device) based work systems, it becomes all the more necessary to have SSO solutions to increase enterprise security.
Increased Security
With more and more apps moving to the cloud, security is a prime concern and that is achieved by using an effective CASB i.e. Cloud Access Service Broker solution with single sign-on. A major advantage of an SSO solution is that the user will not have multiple weak passwords that may be a target of theft attacks. Instead, they have a single credential, which will be strong and more carefully secured. An example is the use of tokens to authenticate rather than forwarding passwords or storing credentials on user devices henceforth reducing the data theft risk.
Decreased Costs
A large number of password resets multiplied with the number of users would always increase IT costs of organizations. Fewer passwords would mean lesser resets and definitely lesser time, which in turn would save the costs for user administration.
Working of a Single Sign-on Solution
When the applications were on-premises, the requirements of single sign on used to be somewhat simpler. But today's business environment is much more complex. Cloud services and SaaS applications require better cloud security and more flexible single sign-on, but at the same time, they have increased its value. Today, most of the enterprises use federated SSO to enable authentication across domains. The secure single-on is provided to a trusted group of applications or service providers and this is possible even when the apps are owned by third parties or are out of firewalls.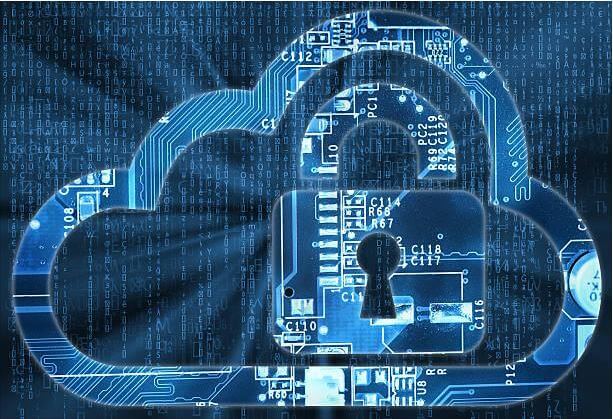 How Single Sign On (SSO) Solution Works –
A centralized authentication server to confirm a user's identity is implemented by the Identity-Provider organization. The server validates user identity and issues access tokens
The username and password is directed to the Identity-Provider (IdP) for verification when the user signs in for the first time
The credentials are checked by the authentication server against the directory where the user data is stored thereby initiating an SSO session on the browser of the user.
Instead of requesting a password, the service provider requests the identity-provider to validate the user identity.
The identity-provider then provides an access token, which is accepted by the service provider, who grants access without showing the sign-on screen to the user.
Single Sign On and the Standards
The single sign on uses identity standards like SAML, OAuth and OpenID Connect. The secure sharing of data among multiple identity and service providers is thus enabled by the use of standards. The older standards work with old apps and the new ones are more suited for web-based and SaaS-based apps. Each has its own merits and an enterprise should use SSO solution that supports the full set.
Definitely, implementing Single Sign On gives the organization improved security and secure data access to its customers and employees. As IT environments get more complex, it is better that organizations invest in SSO solutions to provide a seamless work experience.
CloudCodes offers best in class Single Sign On solution with its CASB suite, check it out!