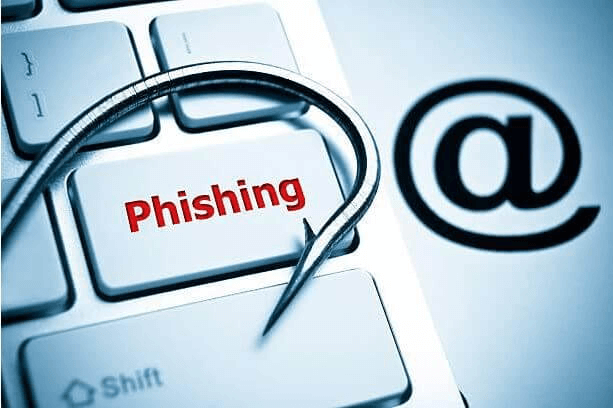 In the scenario where phishing attacks on the cloud are enhancing day-by-day, organizations should get ready for worst-case situations. This preparation can be done by smart data backup strategies instead of mitigating potential damage. The public platforms assure that consumers data is always encrypted on cloud and backed up. Encryption of backup files in cloud appends an additional protection layer against unwelcome external entities.
Phishing Attacks On Cloud – Challenges That A Firm Has In Today's Date
Unlike other machines, cloud service vendors have different means to employ groups that stay one level ahead of Cyber criminals. Even if in case a hacker successfully encrypts target's files and ask for ransom for the decryption key, restoration of current cloud data backup file is the best solution to overcome target's business. Also, enterprises have to protect themselves from internal threat, which is generally caused due to human error. Sometimes a situation occurs where office workers suddenly shift-delete business files or make undesired changes within them. For example – Imagine a scenario where an employee edits and removes some slides from PowerPoint presentation that was going to be presented to a business partner for collaboration – Then, just think what would have happened? Although the presentation file has not been permanently deleted, still the important slides are gone unless there exists its backup. Making use of the public cloud environment assures that users can change the existing permission settings and use previous editions of documents to fix human errors.
Hopefully, the enforcement of other protection standards will mean that users will never have to face the stress of using their data backup. But, it's essential to address the bases! If there exists secure backup on their place, your industry don't have to worry about experiencing productivity losses or compliance absence in a Cyber security breach incident.
Enforce Compliance In A Business Environment
The emergence of EU GDPR compliance has set data compliance back into the public eyes. However, the real fact is that organizations have been searching for a complicated and constantly evolving world of data privacy law for some duration. With the current regulations, firms no longer have the capability to hide the breaches. If they are able to hide breaches, they have to pay penalty of up to $20 percent million or 4 percent of their highest annual revenue. Also, government entities are bolstering measures to assure that organizations are not leaving a single corner in aspect of security and privacy.
To understand this concept more clearly, we can consider the latest example of GDPR. This regulation applies to any company, which processes personal records of the European citizens. Organizations must monitor how and where their information is stored. Additionally, clients can raise the request to delete or update their data at any time. Enterprises that do not follow the customer's request have to go through a hefty fine. Keeping the lawsuits and financial penalties aside, companies should follow GDPR along with other legislative regulations because they are simply for good sake of an industry.
Alike GDPR, the stress that regulations place on enterprises is daunting. Protecting businesses procedures with a cloud environment help in simplifying corporate complicate. It is so because public cloud organizations are needed to hold their own set of compliance regulations.
Awareness Sessions
In general, it has been observed that employees don't have their skills in computer security knowledge. However, they have to use cautions and ignore risky measures. Organizations have a huge responsibility of bridging the natural gaps in skill by rendering awareness and training sessions. This will help them in preventing well-meaning employees from performing activities like accidental uploading of malicious apps on business network, sharing of confidential business file with unknown person, etc.
While the executive leadership and IT teams might have fastened up their network from outside phishing attacks on cloud, unknowing from the fact that Cyber criminals have a smart trick to make business employees their best friend. Ensure that business-broad training initiatives are organized regularly and comprise of best measures to :
Suspicious internet links and email phishing
Download files and use external devices
Maintenance of personal device security
Immediate security threat submission
Where should organizations command their employees to focus on? While users demand training on all Cyber security related topics. Well, there exists a preeminent security attack – email phishing. Phishing attacks on cloud have now grown by 65% with 76% of enterprises reporting a phishing attempts in last year. Although the measures of threat vary, from laying as retail merchant or banks to whale phishing. In this, a person with right to access large sums of finance or confidential organization information is targeted. As a result, companies have to suffer from huge money loss (with decrease in market reputation) to fix cyber attacks. For SMBs, the average finance of a successful attack is $1.6 million. Training officials with symptoms to detect phishing attacks on cloud and offering clear instructions to report is mandatory.
Internal Threat Security Is Also Needed
An organization with n numbers of security approaches to protect from external threats, is insecure until and unless it does not achieve internal threat protection measures. Company's officials have to adopt preventive measures for external as well as internal threats. They can achieve both of them in a CloudCodes CASB solution, which is an automated approach to secure online information from internal & external attacks.