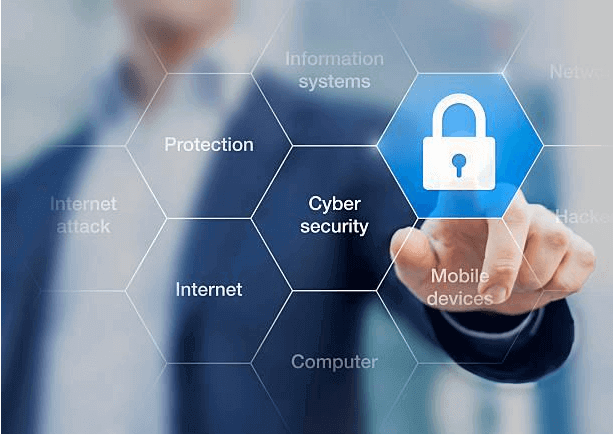 Soon after few days, we are going to step-in into a new year i.e., 2019. There is a well-said quote that 'prevention is better than cure'. Therefore, here we came with this post to aware cloud users worldwide with the preventive measures to be taken for Cyber security 2019.
It has been a great year for cloud service providers because now people from each corner of the world are using cloud services either for professional or personal use. Additionally, there existed attacks on businesses and end users that have been more frequent in this year. The tactics enforced by internet criminals and hackers are more innovative. Now just think – How many data leakages we will address in the year 2019 and how big are they gonna be? Neither a cloud security expert nor a forensic investigator has a crystal ball, which makes predictions over this. Still based upon the incidences that took place in this year, we can make predictions for Cyber security 2019. For example – According to the Gartner group, it has been estimated that this year Australian enterprises paid around $3.8 billion for money protection. It feels as if this figure is going to increase in the year 2019, instead of getting a shrink. It is so because now also companies are not investigating their proper time and finance as they should, to achieve prevention from data breaches. Well, let's see what predictions are made by experts regarding Cyber security in the year 2019.
List of Cyber Security 2019 Predictions
As you decide about the methods to impose cloud security measures in advance, here are the activities and trends. These are going to give idea on how to enhance your business online data protection level in the next year. We assume that these trends are going to come in news headlines over the next coming 12 months.
Ransomware Attacks on The Wane – In the year 2018, Ransomware attacks acted like a big challenge for enterprises worldwide. Malicious applications were designed to restrict access of data until the victim does not pay some ransom. There were many forms of Ransomware attacks, which originated in this year by hackers to gain money profit from targeted entity. Several individuals' and enterprises' systems were infected with ransomware but as of now, it has been predicted that this attack has now waned. Improvement in Cyber security architecture and awareness in each working employee has resulted in a waning of this attack. Wait, Wait, Wait, don't get excited, still challenges are there! Even if the threat is going down then also, you have to adopt safety measures for the same because no one knows that when it will come back in its advance version.
Emergence of New Targets in 2019 – We can expect more Cyber scammers ranging in new arena of vulnerability because still, enterprises are continuing to batten down the hatches. Intruders might be in search of employees who can easily be targeted with personalized attacks. A typical scam procedure comprises of an attack in which a phone call is made to targeted individual to inform him or her that his or her account is hacked, vulnerable code has been inserted and compromising screenshots have been taken. This Cyber security 2019 tip recommends end users not to believe on these sort of fraud calls. Simply reject the call without giving any response to intruders and immediately, change passwords of your online accounts. This changing of password idea is suggested to completely eliminate risks of accounts being getting hacked. It would be more beneficial if you report this fraud call to higher authorities of your business or concerned legal party of your state.
Set Customer's Records on Priority – Apart from the business sensitive content, there exists customer records files in an enterprise. These files include the information of your business clients who have faith in you that you will keep their personal data secure. It is quite usual that enterprises who deal with customer's data for their annual growth will collect and store client's information. In this case, businesses have to realize one thing that customer's database is also their private property. If this property gets leaked, you are breaking the blind trust of your customers and hence, the company reputation as well. Of course the things are going to be advance in the year 2019 and so the cloud threats too. Therefore, tighten up the Cyber security of customer's records as much you can because customers are the one who helps you in growing business.
CloudCodes Is Always There For Cyber Security
No matter whether it is the year 2019, 2020, 2021, or more, CloudCodes CASB vendor is always there to provide online data protection to cloud users. Researching on trending and last 12 months cybercrimes report, the respective CASB solution provider had modified its solution and automatically renders updated Cyber security measures. Existing customers of CloudCodes need not worry about the updates to be taken in 2019 because the vendor's security team had already updated its application. But, for users who are not CloudCodes customers, what are you waiting? Come and grab one of best IT security-as-a-service providers to prepare yourself to compete with challenges of cloud computing security 2019!