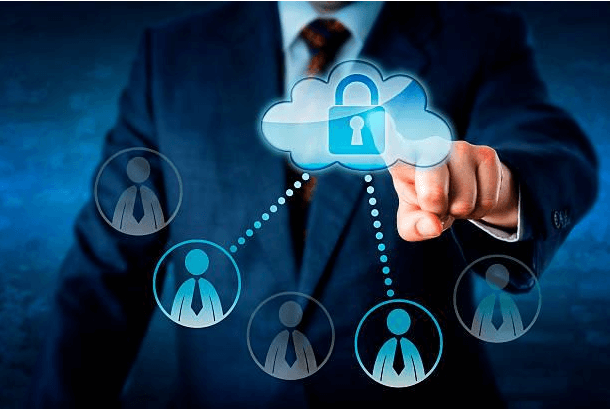 Nowadays the business perimeter is fuzzier than ever with digital conversion of communication machines and growth in cloud computing. This digitization helped in opening up communications with an explored, and often worldwide, vendor network. Well, the latest mode of third-party security vendor management is originating an ecosystem within a complex matrix. These vendors cross the business line by accessing technology for filling the network security gaps. This kind of infrastructure is not in one-way – either it comprises support to multi-directional channels or it originates more complexity in the entire community.
Useful technologies like the Internet of Things, are widely used to establish connection between the vendor community across the world. Data flow takes place across the channels and externally to endpoints, which may or may not be known as parent enterprise. Enforcing in highly-connected, multi-directional, and extended endpoints only create data matrix more tough in management. Every day 18.5 million records get lost or stolen, and according to the Bomgar survey, there are around 69% of respondents who said that they suffered from data loss incidences due to third-party vendor's security. This threat don't occurs due to vendors but, wrong selection of IT security-as-a-service provider in your business results in Cyberthreat.
Third-Party Security Vendor Selection Tips
Here we are providing a set of best measures that need to be followed to ensure that your company third-party security vendor is reliable for your firm:
Choose A Best And Most Trusted Vendor – If you have to pick one CASB solution provider from bulk of options, it is not at all an easy task. These bulk options create lots of confusion in mind of enterprises, which might sometime result in wrong selection too. Therefore, whenever you are selecting a security service provider for your firm, first filter out the one that has high ratings, and trusted by business users worldwide. Go through the reviews posted on the vendor's official site and other technical sites. You have to design an inventory of your provider network and represent their data access. Also, check that which vendor is rendering advance cloud data visibility functionality. This feature is important to achieve prevention against data exposure incidents.
Be Known With Who Access Your Data – As discussed in point (1), it is essential to have data visibility feature in third-party security vendor solution. At this point, you are going to learn the reason behind the same! Risk ownership should be displayed in a risk assessment exercise, which covers all third-party vendor matrices. Cloud data security risk is something that affects growth of security-as-a-service providers. A consolidated ecosystem of the application enables clients to view risks either from internal threats or external threats. Following instructions need to be followed to address risk architecture and learn about the individual who is owning risk:

Determine the vendors across the covered network
Based on interaction with firm, classify the vendors
Map the types of risks to the vendor
Provide a risk-level to the vendor type

Purchase Licensed Package of Solution – Sometimes enterprises continue their online data protection solutions with trial or free version of a third-party security vendor. They do not purchase the licensed and full edition to save the business finance. Expecting the advanced level of data protection from software's trial version is really a foolish thought. Trial versions are only to test the services provided by the CASB solution vendor not to provide strong security to business data. In this case, blaming solution provider for leakage of data is not at all correct. Well, when you are satisfied with the free version of the app purchase its full version to make the best use out of it. Solutions like advance DLP standards, Shadow IT security, BYOD protection policies, etc., will only be rendered when you'll purchase the licensed version. Trial edition is only to display interface of the product and demonstrate basic cloud security solutions.
Always Take Care of Your Data And Apps – Third-Party security vendor solutions are just a means through which you can control, monitor, and manage online data protection standards all from one place. But, it requires a supervisor in client's company whose role is to continuously look at the vendor's app. He or she will do functionalities like :

Analyze the employees activities on business sensitive content
Ensure that all PCs of workstation have updated applications in them
On an alert notification, investigate the threat due to which alert was generated
Update his or her knowledge with modifications in business cloud security policies
Conduct monthly sessions with employees to aware them regarding modifications
Rely on CloudCodes to Maintain A Proper Balance
CloudCodes CASB solution comes under one of the most trusted third-party security vendor in today's marketplace. Enterprises who want to simultaneously manage their business operations and security can rely on this product. It provides protection from trending Cyberthreats along with the updated version of solutions to deal with Cyber security threats in 2019. CloudCodes is considered as best CASB solution providers because of its interface simplicity and the flexible services it provides to its clients.