There happens to be a massive impact of the dark shadow that Shadow IT casts on businesses around the globe. An EMC study is suggesting that data loss, as well as downtime, collectively cost around $1.7 trillion every year. Out of 1000+ cloud services, bulk of it can be categorized under the umbrella of Shadow IT services; those in fact even the IT administrators might not be aware of.
The users in an enterprise can at times be adventurous enough to download and use certain cloud apps (unsanctioned apps) in order to increase their production or efficiency, but at times failing to take approval from their administrators to download and also failing to not understand the consequences if anything goes wrong or beyond their control. Indeed, this adventurous nature may lead to unnecessary exposure of the organizations' confidential data sitting on the Cloud, which they are working through, and poses a threat to the organization for data breach security and even unlawful thefts compromising Enterprise Security.
Top 5 Ways In Which Shadow IT Services Hurt An Enterprise
Below listed are the top 5 ways in which Shadow IT services might hurt an enterprise:
When Cloud Security measures are not all-inclusive for an enterprise: The first and foremost thing that strikes the mind is how adequately the measures taken for Cloud security, and if they can safeguard against ALL threats to data residing over the cloud? The legend says that only about 7% of all cloud services goes well with enterprise security requirements and meet the top standard criteria for security, governance, and compliance. It is important to investigate before downloading any cloud service if adequate protection gears accompany the cloud app itself. The layering of data storage over cloud, access permissions too are important parameters to gauge the applications' sensitiveness in relation to cloud security. If these parameters are not adequate, then the enterprise must need to revisit and strengthen their cloud security protocols by defining policies stringent enough to block any potential threat.
When confidential data is sitting at too many places on a Cloud network: The data sitting at too many places on the Cloud network and being simultaneously accessed by too many stakeholders, which is difficult to keep a track on, amplifies the threat of data leakage to a great extent. In order to keep the data safe, an enterprise must ensure to keep a track and manage the flow of data over the cloud and must have the ability to define exactly the location of confidential data to be kept. This is exactly where the visibility of data over cloud appears shadowy and vulnerable to threats. So, a CASB solution is needed, which should be sharp enough to make every single data element visible over the vast cloud network.
When Cloud applications are consumer-grade and not optimized for enterprise-grade: There are certain cloud apps which are meant for single user and works on their individual feedbacks through their interaction with the application. Such cloud apps are not optimized to be used on a cloud network, and the user accidentally starts using it to access enterprise data, which magnifies the threat to Cloud security. Such cloud apps are themselves not reliable enough to be a part of bigger cloud network and be able to sustain, and also don't address the nitty-gritty involved in enterprise security over cloud. Besides the use of sanctioned apps, enterprise data, through the use of several third-party unsanctioned apps, seemed to be compromised and at times unrecoverable. So, any such cloud application needs to be screened for security features, reliability for storing confidential data, and if data recovery is possible.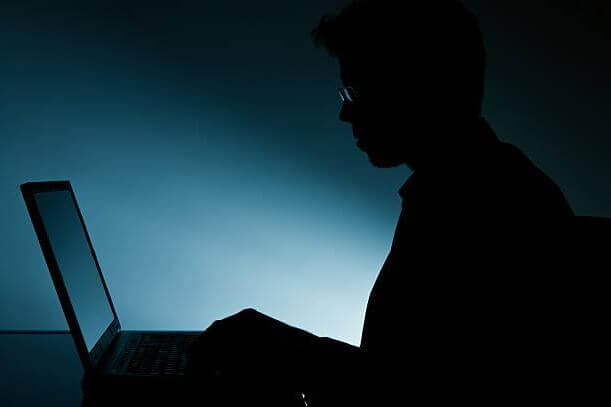 The cost of individual licenses is higher than enterprise license: Individual users using specific cloud apps are not aware of the volume pricing for enterprises, which is in most cases different. Like for any cloud app, it may cost several times higher individually as a single-license than a bulk enterprise license which is on the order of 100 to 1000 or maybe more. So, a good CASB solution for enterprise-wide cloud security, under its umbrella of Shadow IT solutions, must be able to capture, report, and act against such unsanctioned Cloud apps being used, and be able to if not completely eliminate at least restrict such activity from any particular user using such unsanctioned app.
The accountability lies with IT administrator for unsanctioned apps: If any unsanctioned app is being used by any user or group of users within an enterprise, the accountability of enterprise security over cloud completely rides the shoulders of the IT admin. A good Cloud Access Security Brokers solution for enterprise security must empower the IT admin with its Shadow IT services to control any unknown activity that is not in line with the organizations' enterprise security policy by capturing, reporting, and restricting mechanisms.