School Data Security Threats Lead to Occurence of GDPR Compliance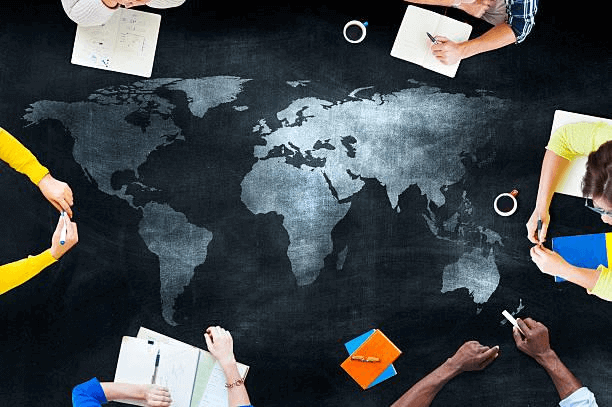 In an educational institution, we don't have any of the subject through which students and teachers can understand about what is cloud computing and its security. There are chances that school parties might be knowing the definition of the same but, they are completely unaware of the practical approach to enforce school data security. Therefore, here we came with this blog of CloudCodes to help educational institutions on how to use Cyber security standards in schools, colleges, etc.
School data protection is an important topic because it comprises of protection techniques for parents', teachers', and students' personal records. Significant harm to people could be there, if in case these records get lost or, goes in the wrong hand. After the time period when EU GDPR compliance came into force, total number of data breach accidents, which were reported by educational domains, was actually a rocket increase of 43%. The ICO (Information Commissioner's Office) has described growth in reports of data exposing problems – where confidential content had been shared inadvertently. A survey taken by iStorage at BETT 2015 stated that 96% of the respondents daily carried information in portable storage devices like pen drives, memory card, CDs, DVDs, etc. Only 30 percent of data, which is stored on cloud, is encrypted to achieve school data security.
What Challenges Are Faced By Schools When Its About Data Security?
One of the major issues that are faced by educational institutions is – lack of practical knowledge. Staff working in these institutions are not known with measures to be safe from Cybercrimes and data breaches. Organizing school data security workshops for one day or a week is not the solution to this problem. It is so because these workshops only give theoretical awareness about the topic but still, practical implementation is not known to workshops' attendees.
One could recommend an idea that 'schools and colleges should hire a cloud security expert on their premises.' Wait! Do you know the salary demand for Cyber security experts? This is more than the annual income in school business so, this idea is a total of no use. Now the current situation is 'Neither the school staff (due to the lack of knowledge) nor experts (due to the high salary demand) can protect confidential records of fees, students, parents, and teachers.' What to do then? Don't worry; readers can go through the statements of the next section in which we have mentioned how school data security can be achieved at an affordable price
Measures to Secure School Records At An Affordable Price
There are several educational institutions who fail in enforcing protection approaches, evidence of which could be seen in the catalog of data loss incidents on ICO official website. The role of implementing Cyber security standards at their proper place results in strong protection of sensitive material, which cannot be underestimated by intruders. Following are some simple guidelines to ensure compliance:
Recognize Data Type Used in Schools – Personal records are a kind of information, which directly give identification of an individual. It comprises the date of birth, address, name, contact number etc. Confidential personal records related to race and ethnicity, political problems, trade union membership, religious beliefs, mental and physical health. Although the standards of school data security are associated with all information still, there are more legal restrictions imposed on confidential personal records due to which extra security policies are needed.
Be Clear With Security Standards – Make sure that all your working staff is clear with the data protection policies and they are placed at their accurate location. If a policy is placed at the wrong place, it will be of no worth to implement it because it will be unable to perform its effective functioning. Well, ensure that the school data security responsibilities are distributed equally to the responsible authorities. There are chances that a culture of 'it is not my duty' arises therefore, the most effective idea is to provide guidelines in a written manner.
Recommendation – School higher authorities can put a written responsibility list on teachers' bulletin board to be safe from 'not my responsibility' culture.
24*7 Encryption of School Records – No matter whether your cloud data is in transmit mode or in rest mode, it is important to keep it encrypted all the time. Wide range of encrypted portable technologies is available in today's date, which offers an integration of physical and digital protection standards. These measures comprise of real-time data encryption, multi-digit PIN use through on-board keypads, and anti-brute force hacking abilities, which altogether deliver most robust 360-degree portable security.
Use CASB Solution to Make School Data Security Handling Easier
All the three measures that are listed above can easily be achieved as features in CASB vendors solution. CloudCodes CASB product not only provides the one that are listed above but, also renders some extra functionalities to secure online information. It is available for educational institutions with only those options that are required for school data security. Things will be easier to manage by school authorities when they give data protection headache to CloudCodes. This security-as-a-service is available at an affordable price. So, what for are you waiting for, just grab the opportunity now!