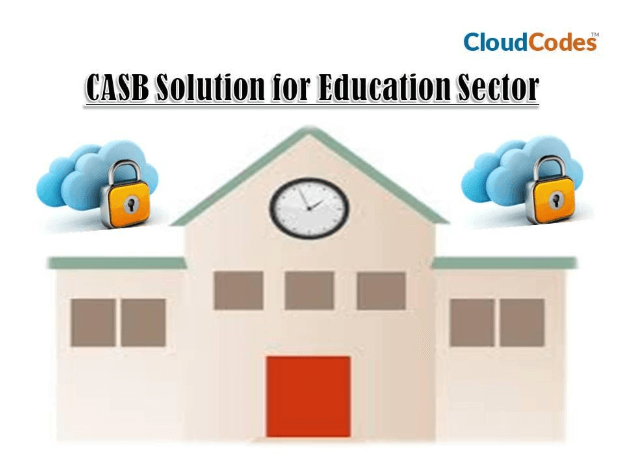 Single Sign-On (SSO)
A seamless user access to cloud applications is provided by Single Sign-On (SSO) solutions; thus making it easy, convenient and quick for the users to access their data through a single dashboard. SSO solutions help in the matters where, whenever any of the users have to log in to some machine or web portal, there is no need to log in separately to different accounts for their entire online duration. Security is increased by SSO because it reduces the number of stray passwords a user has to remember; thus reducing the burden and decreasing the IT desk work with regard to the number of passwords reset incidences. SSO, when combined with Identity Access Management (IAM), helps enterprises considerably to implement and manage their software solutions much more efficiently. It's imperative in today's competitive world that educational institutions provide online access to students and Single Sign-On solutions help to safeguard educational institutes data to streamline their processes.
Importance of SSO Solutions to Safeguard Educational Institutes Data
Internet has penetrated into the school campuses for better. Teachers, as well as students, now prefer online syllabus, but teachers are faced with an arduous task of managing and maintaining multiple logins of so many students. Here, single sign-on comes to the rescue and allows instant logins that helps teachers and students to get connected to popular apps on their dashboard. SSO eliminates the need for multiple logins for each student; thus connecting the Single Sign-On dashboard with the online educational software systems.
Safeguard Educational Institutes Data with CASB Solutions
Cloud security is a top priority when there is a need to protect the data and compliance is to be followed. Cloud computing has indeed revolutionized the education sector across the globe by giving instant access to a wide range of informative resources to both the teachers and students. It has helped them to benefit from sharing, communicating, learning and working on technical and educational material. But, at the same time, it is also of utmost importance that the risks of cloud computing be taken into consideration and the security systems are enhanced and fused into the working models of universities. CASB solutions help educational institutions to achieve compliance and protect their sensitive educational data.
Single Sign-On CASB Solution for an Educational Institute
A university established in 1985 that is based in Asia is a major educational hub in India and offers PG courses and various other higher education courses. Like all other major institutions, this also adopted G Suite that helped it in smoother operations and was able to seamlessly integrate system coordination among students, teachers across all its campuses. They had some G Suite login issues, and thus wanted a customized login page with the university branding.
Cloud Security Challenges Faced by the Educational Institute
To safeguard educational institutes data, educational institution ran G Suite successfully in the initial stages across varied organizational departments. But the IT staff faced an unforeseen problem when the users had free access to their accounts from multiple devices and from networks outside the school campus without any IP restrictions imposed on them. Thus, handling the unmanaged data access became a problem and it was felt that G Suite security was not adequate to ensure that the data remained safe. The institution wanted some immediate requirement of employing security solutions that confirmed user login only from the campus network and not from any other outside one.
CloudCodes CASB Solution Worked Up the Cloud Security to Safeguard Educational Institutes Data
CloudCodes for G Suite was the preferred choice of the institute as their cloud security solution and the Value Add-On features provided the much necessary answer to the enterprise query. CloudCodes CASB solution with Single Sign-On was taken in for a few trials and after satisfaction, was successfully implemented to the entire system at this institute. The Customized Login page feature of the cloud security solutions helped the institution in having its own login page complete with its name, logo and website address. All this was done without any compromise on the setups already present including the Microsoft Active Directory integration. Thus, the university had its own custom login page and it was able to secure its data. The institute also managed to achieve compliance through CloudCodes CASB solution.