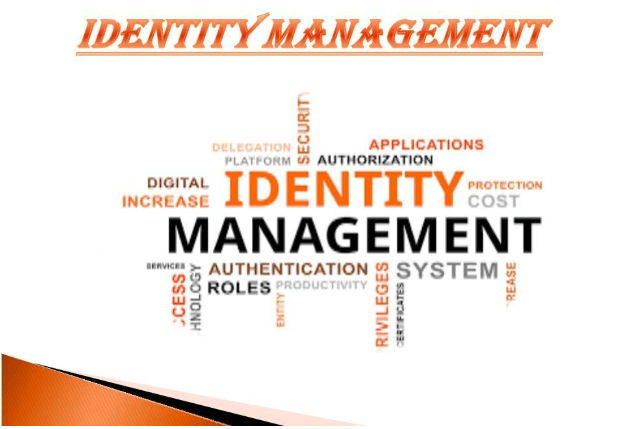 Need For Identity Management
The days of choosing 'abc' as the password letters are long gone. Nowadays even the combination passwords are also passé. Capital cases, numbers and alphabet combined passwords are very much easily accessible by the hackers. So, passphrases are the best bet here. Whatever be the user passwords, the hackers are very quick to identify patterns in it, because what most of the users do is just reuse the same password for multiple accounts and different sites. This has become quite a concern for cloud security as the users tend to use the same passwords, just rotate the passwords to form a new one or simply add or subtract a digit to their existing password. Thus, identity management is the need of the hour. Need for Identity management solutions help a great deal in averting the ill-effects of free data access provided by cloud computing work models by ensuring utmost cloud security.
Security Challenges In Identity Management
The main challenge for enterprises with regard to cloud security is to gain control over identities. Owing to Shadow IT, commercialization of apps and flooding of numerous SaaS apps; it becomes difficult for the enterprises to discover where their identity repositories exist. For that, they need to first achieve visibility into the cloud IAM (Identity and Access Management) parts. Once the enterprises gain visibility through IAM solution, it becomes easy to manage cloud security through a centralized view.
The next challenge for enterprises is to assign rick priorities of all the existing apps, employees and systems. All of these need to be prioritized as per the sensitivity and significance so that data can be protected at all times. Policies need to be designed, customized as per the users and systems, and strictly enforced to ensure data protection.
Need For Identity Management System For Enterprises
Below given are the steps that enterprises need to follow to have a proper identity management system in place:
The present IT architecture as well as the future needs is to be assessed first
Make a list of all the in-house apps and the standard apps along with version details that will have to be integrated with IAM.
All the Operating Systems, third-party apps, web servers have to be compatible with the identity management tools.
The access control devices like the card readers and other hardware have to be integrated with IAM solution
Define user roles and user/ group access privileges and also include the restrictions that are to be imposed.
See what amount of customization is required to achieve the desired level of security when integrating IAM into the enterprise.
Enterprises need to see that their security measures comply with the regulatory need from the local and federal governments.
Identity Management Challenges Faced By Enterprises
Cloud computing and storage has indeed brought about a change in the way of doing businesses. They bring with them a myriad of benefits that include flexibility, mobility and scalability that ultimately results in better productivity for an enterprise. Flexibility to the work culture results in better work environment and thus benefits both the company and the employees. But with the advantages comes the obvious challenges of moving to cloud. Restriction of users and the data that is easily available in the cloud becomes a disadvantage and this gap results in data breaches and data thefts. Here need for identity management solutions with notifying its users to change passwords on a time-to-time basis and to opt for strong password combinations.
Identity Management Solution From CloudCodes
Data breaches can be kept at bay by the implementation of the Identity Management feature of CloudCodes CASB solution. IAM solution needs that users implement certain verification steps as defined in a work system in any country, network or enterprise so that better cloud security is achieved. Some user policies like access restrictions with verified identities help in access control to different resources within the systems. Undoubtedly, the Need for Identity Management feature of CloudCodes CASB solution helps enterprises to identify, manage and control user identities across the system as defined in the policies and this definitely is the apt method of handling identity management in any enterprise.