Cloud Adoption in Logistics Industry
Cloud has been making headlines across various industries, from IT to healthcare, but the effects seen in the logistics industry are clearly evident. The power packed inside increased access to data, integrated communications, and real-time data analytics has really powered a multiplier effect in work productivity. Cloud services are important to get a great value out of the operations. The impact of cloud working environment on the logistics industry is so overwhelming that it is difficult to discern as to what exactly it's changing. But one thing that is clear is that the biggest trend in this market is seen in the rise of cloud as well as SaaS solutions. With more and more suppliers turning to cloud, this trend is here to stay. When the companies commit to SaaS, there exists a learning curve.
Story of a Leading Logistics Company and Its Cloud Adoption
A leading logistics company provides a wide range of solutions consisting of Packing & Moving solutions, Transportation, Logistics, as well as Home Storage. To attain transparency into its working systems, this company had adopted cloud with G Suite as their cloud working arm. With the benefits provided by G Suite, the company's work force became capable of accessing their data effortlessly from any place and at any given point of time. Migration to cloud came as a useful proposition for this firm as its business was growing considerably henceforth with a much enhanced internal as well as external working environment now with cloud-based services infused into the work processes.
Challenges Came as a By Product
G Suite robust platform surely helped in enhancing users' communication experience considerably and also provided them with the provision to work 24*7 from any location and also beyond their regular office hours as well, thus imparting great work flexibility. Work deliveries were no longer limited to just the office boundaries alone, but extended much beyond those. Despite the fact that G Suite advantages were increasing work productivity, but with the increase in organizational data with increasing users in the company, data storage requirements were also exceeding and cloud security concerns were getting amplified. Data access from multiple locations was not posing the risks of data leakage manifolds. Another grave problem that this firm was facing was with the access of data from multiple devices/systems from multiple locations having different IP addresses. CASB solution with IP restriction feature from a Cloud Access Security Broker came as an obvious choice of the firm for better Access Control and Logistics Security.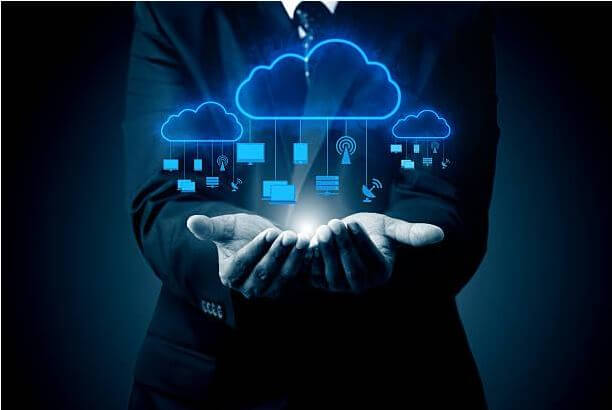 CloudCodes IP Restriction – Cloud Security Solution
The firm searched for a CASB solution with IP restriction feature as a perceived solution for their problem. In search for such type of a solution, the company had conducted multiple trials of CloudCodes CASB solution; in which, the CloudCodes team helped to run them through a series of used cases for IP Restriction. CloudCodes for G Suite helped this logistic company in adding the much-required cloud security layer on their cloud application suite without needing to employ any such significant changes in the already running cloud management with increased work productivity. IP Restriction feature of CloudCodes CASB solution for G Suite helps in protecting the company from any unauthorized data access by any of the employees or by any of the unauthorized persons outside of the office network or from any of the undefined IP addresses. This was done by pre-defining some IP addresses using IP restriction feature of this CASB solution. For the firm, G Suite advantages were coupled with CloudCodes CASB benefits, making their work systems even more streamlined than they were before, which was done via real-time monitoring and access control. Thus the firm now leveraged cloud agility in a secure fashion.