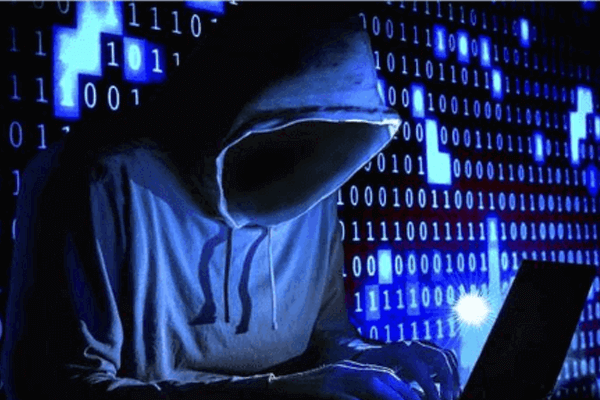 One of the enterprise highs in the previous year has been the cause of essential workloads to cloud platforms. Since today's market is flooded with vendors like Google Cloud Platform, Microsoft Azure, and Amazon Web Services, vying for the market share, only this is the starting of coming new future. As per the Tuesday report from research team of Palo Alto Networks Unit 42, even as the technology advances, still several enterprises are in doubt on cloud computing security threats, and which are responsible for which components of cloud data security.
The shared responsibility infrastructure of Cyber security briefs that the service vendors are responsible for securing the architecture that creates the backbone of all associated services. These services are the one that are offered on cloud to the customers. On the other hand, clients are also having equal responsibility of protecting their sensitive information, which is stored on cloud. Activities like monitoring risky configurations, suspicious network traffic, anomalous user activities, and hosting vulnerabilities, come under the duty of CSP's clients. There have been several high-profile online cloud leakage incidences occurred in 2018 that had included public online platforms. In the next section, we are to list key cloud computing security threats in a businesses on which major attention is needed to experience a best use of cloud technology.
Cloud Computing Security Threats Whose Preventive Measures Are Essentially Needed
Tenant Compromise Incidents Will Grow – Different researches state that there are around 29% of companies who have potential online account compromises. Cloud computing security threats involve increasing of incidences in credential compromises, forcing businesses to enforce the strong governance and foolproof Cyber security standards. The year 2019 compulsorily demands for implementation of strict monitoring system in each and every businesses. It is required to address and react over the suspicious user operations.
Cyberthreats on Cryptocurrency Will Drop – The degrading value of cryptocurrency worldwide along with enhanced detection capabilities has resulted in decrease in cryptojacking attacks on cloud. Companies estimate a fact that only 11 per cent of businesses under study have observed cryptojacking activity within the public networks. This leaves companies to go ahead and execute important Cyber security standards, prior to the next upcoming wave of cloud computing security threats in 2019.
Vulnerability Management Will Continue – Enterprises who have shifted their workloads on the public network are at the upper edge over their traditional peers when it is about vulnerability management. Hosting business workloads online permits them to use infrastructure 24*7 with automatic updates done by service vendors.
Advance Analytics for Better Data Security – Several companies have been working with numerous cloud security applications like DLP products, security information and event management (SIEMs) antivirus apps that generate humongous data. In order to achieve an internal edge, companies need to have advanced analytics software that could process information several sources and flag attacks to confidential records. The increase in adoption of new technologies like UEBA (User and Entity Behavior Analytic) will give delegate power to firms. This helps in establishing stricter control over their IT architecture, even before the occurrence of cloud security threat.
Internal Security Breaches In Cloud Computing – With the moving of data on cloud platform, information breaches remain a big concern primarily for enterprises. It is so because there are chances of data misuse by business employees or, occurrence of cloud security threat caused due to human mistakes. The year 2019 might be the year of internal Cyber attacks because data breach statistics clearly shows that creating most robust or automated solution can prove itself useless, if trustworthy employees pose bigger attack than professional attackers.
Shared Technology Vulnerability – When technology is online, business security is often compromised through online models like SaaS architecture. These models force cloud service vendors to render service scalability without making any changes in the existing products. These infrastructural elements, which support online services, are not mandatory to be designed for actual use cases in multi-client apps or multi-tenant infrastructure platforms. The entire respective scenario results in shared-technology-vulnerability, which could be exploited via online infrastructures.
Fight With Cyber Security Threats 2019 By Using CloudCodes
CloudCodes is one of the most popular security-as-a-service vendor, which provides an automated CASB solution. The solution comprises of several methods within it that are required to achieve prevention against cloud computing security threats. Data loss prevention standards, mobile management system, data monitoring application, Shadow IT security approaches, and other useful measures are present in the automated software, provided by CloudCodes. It is an all-in-one solution to manage cloud computing security challenges from one platform and to be safe from attacks that are trending in today's CyberWorld.