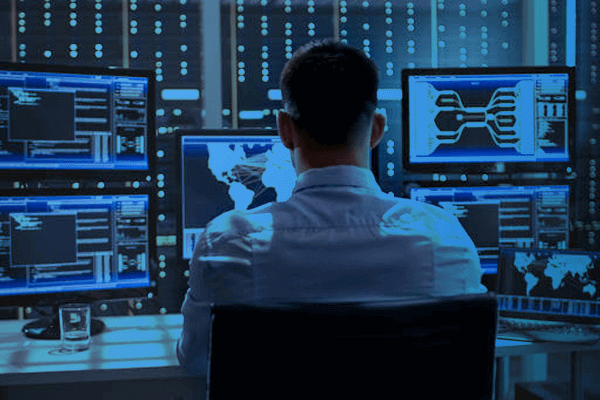 On basis of the recent report generated by Kaspersky Lab, around 5 million of cryptojacking attacks had taken place till today's date. In the year 2018, cloud cryptojacking covered the entire world by storm and suddenly came as a big shock for businesses and Cyber security experts. Talking about the current year 2019, it has been expected to experience more advance version of cryptojacking attack.
Wait for a second, are you aware of 'what is a cryptojacking attack?' There are many cloud users in different corners of the world who are totally unaware of the cryptojacking attack. This is the cause due to which organizations are not adopting the security standards that are required to prevent this attack from occurrence. Therefore, here we came live with this post to brief readers with cryptojacking attack and then at the end, we are going to share its future existence, on the basis of views putted forward by the CloudCodes team of security experts.
What Is Cryptojacking Attack?
Cryptojacking (also named as malicious cryptomining) is a trending Cyber threat, which hides on a PC or smartphone and makes use of system's resources to MINE forms of internet money called cryptocurrencies. It uses malware to mine the cryptocurrencies like Monero or Bitcoin, on the target's endpoint in a surreptitious manner. The mining procedure essentially unravel the information of complicated and huge transactions inherent in cryptocurrency, for which Cybercriminals are profited in cryptocurrency. This cloud security threat can be considered as a growing menace, which can gain control over the web platforms and compromise all devices, including portable and non-portable devices.
In Cyber threat field, the term 'mining' is considered as intensive labor that drains the processing of power and electrical energy. The procedure can result in sudden system shutdown and network termination without any prior notice to the computer's owner. In fact, the cryptocurrency mining system demands lots of energy and financial investment to attempt a threat. Unlike ransomware, the cryptojacking attack ensures a payout in different forms. It exploits an inadequate amount of threat detection and the raised dwell time of target businesses' endpoint, permit them to perform exploitation. Ransomware has the tendency of being loud and flashy whereas cryptojacking works in the background in a very silent manner.
Cryptojacking – Known And Powerful
While ransomware threat experienced growth in samples and usage in the year 2018, cryptojacking cloud threats dwarfed the once-dominant infection. The report generated by McAfee Labs found the growth of 85 percent in Q2 of 2018. Simultaneously, the database of malware came up with 2.5 million new cryptocurrency mining documents in their machines. Also, the current report from Morphisec Laboratory, in the month of December 2018 said that cryptojacking attacks establish 30 percent of all threats. The security expert at Kaspersky Lab – Evgency Lopatin stated in a press release that "our observation of the economic field of infected crypto-mining, and the causes for its widespread presence in particular field exposed a clear correlation." The simpler it is to spread the unlicensed products, the more disasters of infected crypto-miner operations were addressed. In simple words, an operation not usually perceived specifically dangerous, the installation and configuration of malware without any knowledge results in a successful crypto-mining. This entire section depicts the picture of distress protective future of cryptojacking attacks. Yet its future might include several aspects, which may yet modify the pattern of attackers to perform the threat.
Future of Cryptojacking Attacks Is Future of Currency
Whether you consider the cryptocurrency as a legitimate currency or not – arguments are there both the sides. Almost everyone agrees that the actual value of cryptocurrencies may fluctuate anytime. The latest report generated by Kelly Sheridan of Dark Reading observed that the cryptocurrency value dropped from 75 percent to 80 percent over the year 2018. Obviously, this impacted a payout of cryptojacking attacks and drew Cybercriminals to rethink over their tactics. Now they begin utilizing modular malware that analyzes the endpoints they infiltrated and try to find out the operative next chance. This might be cryptomining, or this might means a lateral move or a data breach threat.
Can Future Be Changed?
Well, there is a well-said line i.e., "The future depends on what we do in the present" -The same scenario applies here also. Your current way of enforcing, complying, and managing cloud security solutions will show you the result of Cyber threats. Organizations have to incorporate next-generation endpoint security standards with strong EDR abilities. This incorporation idea will help them in staying secure from Cryptojacking attackers who are in search of easy entry gate.