Top 4 Mobile Security Threats Upon Which Enterprises Have to Work At Any Cost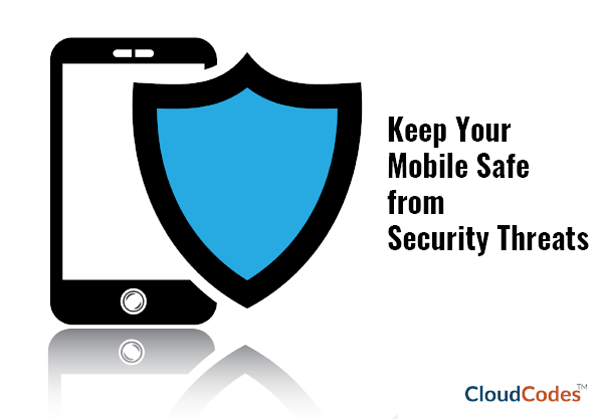 Mobile threat or malware: some kind of dangerous words in the field of mobile computing! Few mobile security threats are too much harmful to global users. It is the major duty of a company to keep a constant eye on the main mobile security threats whose chances of occurrence are high.
First of All, Let's Take An Overview on Mobile Security
Mobile security – This term is at the top in the worry list of every business nowadays and of course it is a good point to think. Almost all employees now prefer accessing their corporate information on personal smartphones. This clearly means that now keeping confidential information out of the wrong hands is a more and more intricate puzzle. As per the report generated by Ponemon Institute in the year 2018, the corporate data breach's average cost is whopping $3.86 million. This ratio is 6.4% more than the estimated cost just before one year.
Time to Read Out Top 4 Mobile Security Threats in 2019
Data Breach – Cloud data leakage has been one of the most worrisome threats for industry security in 2019. Do you remember those almost nonexistent odds of being getting affected with malware? When it comes to data exposure, industries have 28 percent chances of experiencing at least one threat in the upcoming two years. This statement had been quoted by the Ponemon Institute on the basis of their latest research. Talking about the major cause due to which this mobile security threat occurs is 'mobile operators inadvertently make ill-advised decisions, which are related to downloading of third-party applications or sharing of information with external entities'.
In order to overcome mobile data breach issues, the suitable option is to adopt data loss prevention techniques in the premises. These techniques are designed in a way that they prevent the exposure of confidential content in an explicit manner, including accidental cases.
Social Engineering – Despite the ease through which users imagine that social engineering cons can be ignored, they are still effective in an astonishing manner. According to the FireEye security firm's report 2018, 91 percent of cloud data security threat occurs via email. The firm concerns to such threats as "malware less threats", because they are dependent upon the tactics like impersonation for tricking global users into clicking of the dangerous websites or sharing confidential information. Particularly, phishing attacks grew by 65% from the year 2017, and in today's date, mobile users are at highest risk. It is so because many mobile email apps display only the sender's name, which makes it simple to spoof emails and force an individual to think whether an email is from a known or unknown entity.
In order to fix this mobile security threat, organizations have to organize weekly awareness sessions. The purpose of these sessions should be to educate employees regarding cloud computing security challenges and common measures to overcome them. They should be trained with what activities should be performed carefully while working on the internet, and what basic standards are used by the company to protect confidential records.
Use of Public WiFis – Being an employee, you might usually prefer the use of public WiFis to access business information. But, do you really think that it safe for the organization?? Public WiFis are the ones that you get from coffee shops, cafes, hotels, metro stations, etc. Use of cloud data with public WiFi is really a huge risk. These days hackers keep a constant eye over the public cloud to perform their intended threat. It is easy for them to target users from the open network. Making use of public networks give an open chance for hackers to come and perform the purposed threat. This situation might result in business data breach incidents along with the leakage of mobile user's private data like photos, videos, etc.
Therefore, we strongly recommend smartphone users to avoid the use of WiFis, which are available for free at public places. Always connect your phone with private network either to perform business operations or any other purpose. Even though you are doing 'work from home' for a company, ensure that your internet is secure.
Use of Outdated Apps – Majority times it has been observed that mobile users are using outdated applications on their smartphones. These outdated applications are not updated with the latest security standards to at least protect the software with basic algorithms. It is easy for hackers to target users who use the old version of mobile apps on their smartphones. They are always in search of one of the individuals who access older version of products either on his or her computer or mobile. Even if you are using an iPhone and not updating the iOS applications then also, risk of mobile security threats to occur are high.
This means that regular app update is important to achieve. On a weekly basis, people should update their applications and hence, strengthen the existing security level.
That's All From Our Side
Mobile security threats along with the solutions to overcome them are illustrated in this post. Now it's your turn to implement these measures in your daily life and ensure that at least your careless mistakes do not lead to any breach.