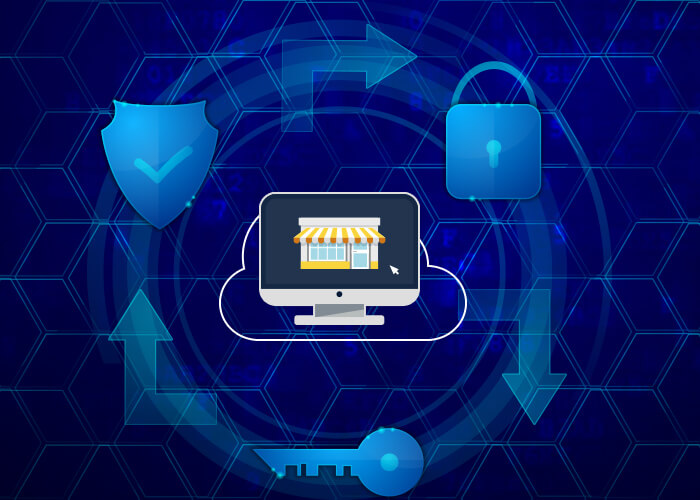 Risks to SMBs upon Loss of Data
With digitization of work over all the modules, big and small, of any SMBs significance of data has certainly increased. Working with soft copies is the only existing way of organizational operations today. For most of the companies like the ones in the healthcare sector where HIPPA compliance is mandatory or may be legal firms, etc., we see that the importance of data is amplified, and these packets of critical information are highly sensitive to any company who have access to this data of their clients, losing which, can lead to serious losses, and sometimes even loss of business on the whole as any data breach is sometimes unwelcomed and also earn a negative reputation for the company in the eyes of its clients. So, Cloud Access Security Brokers play a significant role in averting any such types of damages.
Threats SMBs Face after Moving to Cloud
Slowly and steadily, as technology progresses, comfort is something which is being fused into our lives. Our work related activities are no different either. Even today, with cloud working environment, employees are gaining many comfortable ways to work their ways out and to be more productive by cutting the confines of cubicles and gaining easy access from anywhere and at anytime. However, such practices also put data at risk of being leaked. For example, if a user access the organizational data through his Smartphone, then while carrying it to outside the locales of the office premises, it poses a threat to organization's data security, then there could be chances of any potential data breaches, which can't be ruled out because companies cannot do away with such flexibility at work also as anyway it is helping them to increase the productivity manifolds; so only one can think of mending any gaps in the system and make the system securer without leaving the cloud.
Fact File
Gartner, the leading technological innovation firm, illustrates and share findings on how cloud solutions help the leading IT firms in architecture and applications reconfiguration quickly to scale up the operations to any proportions in quick time. The analyses from Gartner are really helpful in providing valuable insights to the major IT giants to become future-ready and to convert any opportunities into business by becoming a part of cloud computing. IT firms can easily manage huge volumes of data reliably using cloud services with agility due to the platform being so robust and cost-effective to support the big leap in all aspects, including the cost benefit. The CIOs are quick to respond to such innovations that are even authorized by big IT firms like Gartner, but this determination also underscores the basic necessity of security and confidentiality being maintained at the point of migration to cloud, and this is where, it becomes mandatory to go ahead and fetch the best CASB service provider that can really be your escort for after successful cloud migration, leaving no room for any data security issues.
Importance of Data Protection for SMBs
Small businesses, startups and medium businesses would face maximum trouble owing to such a migration as mostly they lack any sturdy backup to deal with any such losses, which would make them difficult even to sustain if any such issue crops, which leaves them nullified in terms of business management and gaining back good clients. So, to enterprise security, it becomes mandatory for SMBs to turn towards CASB vendors.
Compare CASB Vendors
There are several players in the race of top CASB vendors, but while selecting any of these CASB vendors, you must compare CASB solutions they provide. You need to exercise great caution while selecting the best-suited CASB solution as per your organizational requirements on the whole. While doing so, any of the top CASB vendors would be a natural choice, as surely market leaders are considered first always, but be aware of the fact many of such vendors might as well be lacking in some aspects related to cloud security. While you compare CASB vendors, you would find even others integrating their solutions with these market leaders, but this could also mean that customers end up purchasing more than one solutions. This is where CloudCodes holds an edge. CloudCodes has many options for customizing their solutions as per the needs of specific client-enterprises.
Cost-Effectiveness of CloudCodes CASB Solution
CloudCodes is one of the most preferred CASB solutions for SMBs. CloudCodes for Business is very cost-effective, and it also adds that required additional data security layer on cloud apps giving your organization complete controls over an extended security arm. Choosing CloudCodes has been the right selection for many clients thus far based on many parameters and their wider feature palette is amongst the big box of benefits coming really out-of-the-box, needed by SMBs to attain complete enterprise security.