Have A Look Data Security Scandals 2018 That Companies Faced In Last Year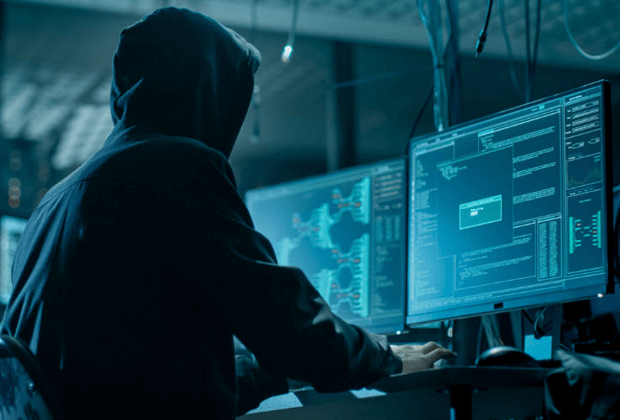 With the passing of years, we are getting dependent upon advance technology because of its new evolution and regular new updates in existing ones. Ranging from virtual classes that are now widely used in educational institutions to the virtual boardrooms that build physical appearance at office irrelevant, technology and its several products in the real world are considered as the greatest enablers of humanity. The constant growth in easy availability of internet worldwide has permitted a huge amount of people to take complete advantages of technology juggernaut. It has made agricultural marketplace and commodity locations more accessible, healthcare industries and medical industries easily available, and new financial inclusion paradigms are being accomplished through today's technology. In this blog, you are going to read about data security scandals in 2018, and how companies can tighten their business cyber security in today's world of digitization.
The acceptance of cloud computing technology brings freedom and empowerment to use online resources from any corner of the world at any time. But wait a minute!! This technology also comes with some serious drawbacks. If the passing years have taught users to completely trust big Tech, its that we can't. Undoubtedly, the year has acted as an open eye when it's about matter of cloud data security scandals and Cybercrimes. Although not all cases were focused on the act of malice, the majority of them were the result of neglecting Cyber security from the customer's side. Next, you are going to read some of the popular data leakage incidents that took place in the year 2018 and caught the attention of worldwide users.
Spectre and Meltdown
In the month of January 2018, one of the research teams in Google disclosed a CPU vulnerability, which can potentially impact almost all computing elements globally. The two variants of this particular vulnerability were named as Spectre and Meltdown. It's true that this vulnerability hasn't been exploited over the public network yet, it presents itself as a serious attack on any PC working on AMD, ARM, or Intel processors. The current scenario says that the information used to be secured is now at high risk of leakage via digital unknown means. The technology company has been trying their best to fill the data security gaps and achieve prevention against these threats. But, anyone cannot ensure that the adopted measures are enough to tighten the business Cyber security for the upcoming time. It is so because technology is not stopping from growing and hence, the crime as well.
Data Security Scandals In Google+
In another case of social platform giant unknowingly breaching information of thousands of clients, the private records of 500,000 Google+ were revealed on the public network. This incident was an outcome of data security controls' absence from the end of 3rd party software developers. Even though the Google team claims that there was not even a single content misused after the occurrence of this accident over the internet. This means that Google preferred to withhold the data of the breach. The result of this entire scenario was that the already struggling platform i.e., Google plus got the last nail in its coffin, and got unceremoniously shut down.
Data Security Scandals In Facebook
Perhaps the largest occasion to flame the data privacy concerns, the Facebook-Cambridge Analytica saga accepted the center point in the technology and data security world. It started with a harmless Facebook application known as 'This is your digital life', which gathered information about 300,000 consumers and their Facebook friends in different surveys and quizzes. Finally, in the end, the overall number of users whose data was collected by Facebook was 50 million (or even more). This gathered information was sold at a certain cost to the political consulting agency Cambridge Analytica. The respective agency used it on clients for influencing voter perception, which was ahead of 2016 US Presidential elections. When the complete activity was disclosed in the month of March 2018, there was a crowd with anger against these measures. As a result, Mark Zuckerberg (the CEO of Facebook) have to prove itself innocence before the US Senate. Also, this resulted in a rapid decline in use and trust that users have on the Facebook platform.
New Data Security Scandals Happened In 2018
In the last year i.e., 2018 not only wake-up alerts about technology world took place, but also encouraged the regulatory parties to take strict actions. One of the largest steps to secure data privacy of customers has been EU general data protection regulation. This regulation is a new set of standards, which organizations have to compulsorily adopt that deals with European Union citizens' personal records. As per this law, customers can ask enterprises to delete or share their data at any instance of time. Currently, this law is only applicable to companies that store EU residents' records. It's only the matter of time prior to other governing parties around the globe begin demanding such compliance level from technical companies too.
There is not even a single doubt in saying that technology has propelled all of us towards next stage of growth. A large portion of social consideration is to engender belief with respect to the customers' data privacy. Talking about data security scandals in 2019, it is now high time for companies who are still not serious for Cyber security. They have wake up and realize that without security they cannot grow their firm in today's world of digitization.