Facebook Data Breach 2018
There are many thought-provoking questions which arise in every users' mind. Who has your private data? Is this information shared without clear permissions? Is there any incident of the Facebook data breach? Are developers of a third-party app and others respect the privacy rules and regulations of other people?
These are a few of hundred questions which are related to the privacy of the users after Facebook Data Breach 2018. These unanswered questions are of prime concern over the internet. In the last few months, data leaks have occurred and revealed the information such as birth dates, religion, political affiliation, groups, and more. This information was collected in 2014, where 270,000 Facebook users were rewarded to play a quiz based on personality known as "This is Your Digital Life". This was generated by an academic psychologist named as Aleksandr Kogan.
In March 2018, a blabbermouth at Cambridge Analytica emerges and disclosed the news that the organization has gathered and used all the information of users. From here, it was observed that Kogan has distributed the information to Cambridge Analytica, who utilizes the data to promote Donald Trump Campaign. The data of around 87 million users were collected in this manner, most of them were from the US. Mark Zuckerberg, co-founder of Facebook, was called to the congressional hearing, where he apologized several times to the Facebook users.
Is Using Facebook Safe After Facebook Data Breach 2018 News?
Deleting Facebook is not that easy for many users. People are addicted to using the social networking sites, whether for personal or professional use. It clearly does not mean that Facebook and its partners have complete access to the information that is collected over the last 10 years. There are many preventive measures that can be taken to safeguard the Facebook account. Some of them are explained in the upcoming section.
Top 3 Steps To Be Taken To Prevent Facebook Privacy
After Facebook data breach scandal, a user needs to follow these 3 steps to avoid the data loss in future:
1. Disconnect Apps: When it comes to third-party apps, Facebook had a weak privacy policy. This was the main cause of this wrongdoing. Now, this is no longer the reason as they have modified the privacy policy.
The organization said that it is for the best to cut off the third-party apps that are not needed anymore. To delete the application, follow these steps:
Navigate to your privacy settings. This can be done by clicking on Privacy Shortcuts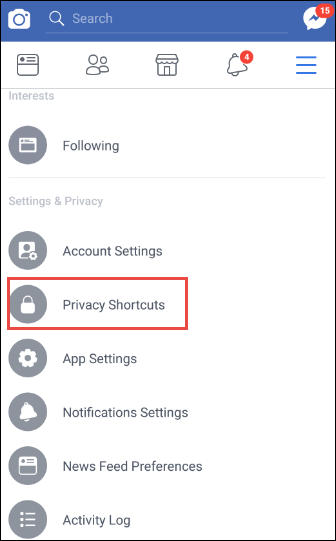 Click on More Settings followed by Apps option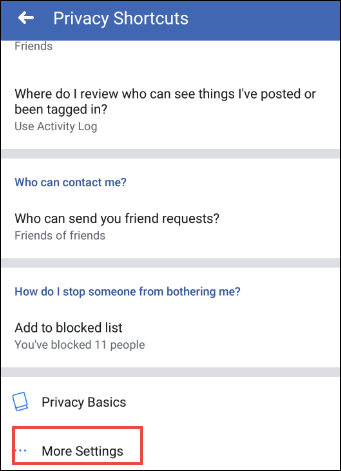 Select the option of Logged in with Facebook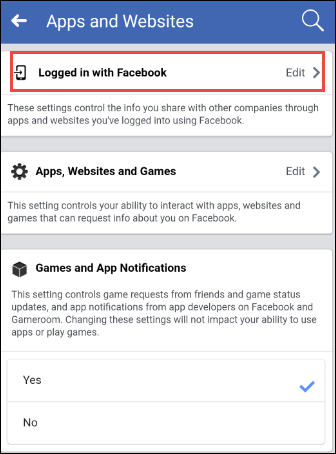 A page will open up on the screen. It contains all the apps to which a user has given permission to establish a connection with Facebook. It comprises of 3 tabs: Active, Expired, and Removed. Select the apps that you do not want to use anymore and simply remove them.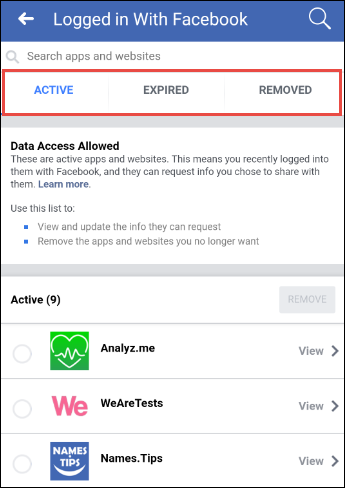 Active Tab: This tab will show all the applications in which a user is signed in and these apps can need the data of user anytime.
Expired Tab: It will consist of all those applications which are logged in from the Facebook account but, they are not in use for more than 90 days. However, the data which was shared previously can still be accessed by these third-party apps. Fortunately, they cannot ask the user to share any new information.
Removed Tab: All the tabs and websites which are removed from users account are here. Now, these apps cannot request for any personal info of user.
Note: Keep in mind that even apps have been deleted and moved to removed tabs, they still contain the data which was gathered while it was in working state.
2. Analyze the Privacy Settings: As soon as the third-party applications are cleaned, it is needed to examine the privacy settings of Facebook. Which personal data is marked as Public, or Friends or Friends of Friends or Only Me?
These settings can be altered by moving to the Facebook profile page and modifying the "About" section. Here, the settings can be edited or entirely deleted if a user does not want to share his/her personal information at all.
The privacy can be well protected by limiting the number of persons who can view the personal details. Doing so makes really hard for other third-party applications to access the information of any user. This helps in preventing Facebook data breach.
3. Location Sharing: There are a few places where a VPN fails to hide the location. Facebook is one of them. Facebook collects the information from a variety of places. According to the privacy policy they exhibit, an IP address is only a single factor which is taken into account.
Other factors which are included are GPS (in case, a user is on mobile), Bluetooth, and WiFi. If it is needed to hide the location while using a mobile phone or tablet, follow these steps:
Move to the app settings
Hit Permissions button and disable the location option
Note: There are no guaranteed plans which ensure that the data is not extracted by any 3rd party app and anyone can use Facebook normally.
Warning: If you think you still need to delete a Facebook account, be aware because it is not a simple process and it can take weeks for that.
How To Use A Third-Party App To Get Security Code?
If a user has turned-on two-factor authentication on Facebook, he/she can avail a key code that allows using third-party applications (for example, Duo Security or Google Authenticator) for producing security codes. To log into Facebook when Code Generator in the Facebook app is not accessible or internet connection is not available, any third-party apps can be used.
To use a 3rd party app for the security key, follow these steps:
Navigate to Security and Login Settings
Scroll down the page. When you will see Use two-factor authentication, select the option of Edit
Move to Code Generator and select set up third-party application
Then, follow on-screen instructions.
Note: It will be required to add this key code as the Time based key while changing settings in the third-party app. Once the key is successfully added, a five or six digit security code will be visible, which changes every 60sec.
The Final Words
If a user does not want to delete his/her Facebook account, there are still some methods to prevent the data from being accessed by a number of users. A user should avoid signing in on multiple platforms because this permit the firm to track the user around the internet. Also, a user must be very cautious of the third-party applications which are used by Facebook. Make sure to review the permissions they ask for when it is attempted to use them. On the safe side, look all the third-party apps which are used till now and delete if they ask for too much information. This all will prevent the mishappening like Facebook data breach 2018.