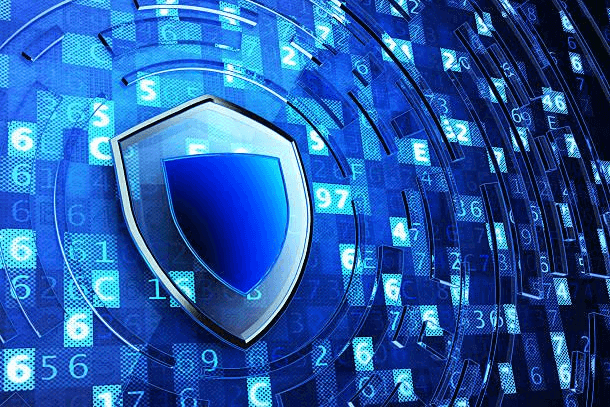 Undoubtedly, one can say that adoption of cloud computing technology in India has increased rapidly. With the emergence of digitization in India, people make use of online platforms in a broad manner. But, no one can neglect the fact that 'In India, cloud consumers are less known from the concept of cloud security and network security solutions.' Therefore, here we came live with this post to aware Indian business as well as home-based online users about the security aspects of cloud computing. They need to realize that if they cannot afford cloud data protection solutions, they have to rethink before working online.
Significance of Online Technology in India
Businesses in India ranging from small to big are converting their working tradition in digital form. This conversion results in the rapid adoption of cloud service providers for industrial purpose. The adoption scenario has provided a path to end users to put forward a request for seamless use of data all the times on several portable devices. Here comes the point where companies' owners need to think, before adopting web technology. It is so because allowing employees to access business sensitive content at any time from an unknown geolocation is one of the major challenges of cloud security and network security. High chances of data leakage incidences occurrence are there where businesses might not be left with an option to regain back the things.
Constant updating, retooling, and infrastructure maintenance is required in the threat landscape of today's world. Appliances of network security solutions work in an isolated manner and its quite tough to achieve a comprehensive view on threat activities and deal with a multi-provider data protection technology. In addition to this, when companies decide to adopt the facility of 'bring your own devices' and mobility access, they are increasing their risk of data leakage. Either in a direct or indirect manner, users fail to fight against social engineering attacks or forget to update the programs with their latest versions. This bad habit leave companies in vulnerable mode, exploiting Cyberthreats like Ransomware, pony loader, etc.
Are Traditional Network Security Solutions Not Enough?
Year after year, there is an escalation in cloud data security leakage incidences. To be safe from these disasters, enterprises in India simply adopt traditional network security solutions. Now wait for a second and, patiently read following statements:
"The traditional network security solutions are not at all enough to compete with today's cloud security challenges. Technology has drastically changed in today's date, and hackers are innovating new-new things, which can never be imagined by normal users. The traditional approaches are now only the baselines, they are not the advanced solutions that fight against trending Cyberattacks."
Due to the facility of BYOD, employees use business applications are now used publicly on an open network due to which security perimeters are almost finished. Around 43% of Indian companies have enforced cloud and there are issuing of companies, which have 70% (even more) of their apps on the cloud. The increasing percentage of the industry is taking place outside the boundary of secured corporate network, still, legacy appliances are constant in data center.
A Surprising Fact – According to Gartner, around US $1.7 billion investments is there in the security services and appliances in Indian companies.
Apart from investments, leakages are also increasing rapidly in frequency, scale, and sophistication. Appliances of network security are not enough to secure sophisticated cyberattacks. Still, a comprehensive and consistent cloud security is required that gives time to time update about data being accessed. Furthermore, the IT groups that handle security should not have to compromise their work between what they could inspect and what they could afford.
OMG! Now What to Do To Get Cloud Security And Network Security?
Don't panic! There exists an easier and cost effective solution that provides a cloud-ready security solution with no headache of apps updation and managing cloud computing security. This solution is named as IT security-as-a-solution. This solution is provided by a third-party industry whose growth is dependent only on the cloud security provided by vendors to their consumers. The cloud security vendors are well-known with the regular updates that take place in the online data protection techniques. Here, the employees are dedicated only towards protecting business client sensitive content, which is stored on cloud. We would suggest Indian companies to make use of CASB solution providers, if they are grow their business on cloud.
Does There Exists Any Trustworthy CASB Solution in India?
Yes of course! One of the trustworthy CASB solution providers in India is CloudCodes. Not only in India but, this solution has its popular name all around the world. The solution provides both cloud security as well as network security solutions to their clients. Cloud DLP, BYOD security, Shadow IT protection, mobile device management, etc., approaches are provided by this vendor. All these measures are automated, which clearly means that no human involvement is need while processing data security. So, just free up mind from the tension of cloud security, when you have CloudCodes at your service!