Get Technical Guidance to Secure Endpoints and Data in the Mobile Cloud Era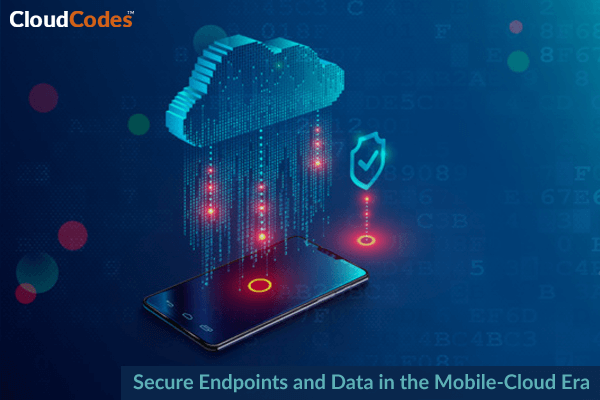 Introduction to Mobile Cloud Era
Cloud computing and mobility are rapidly used in today's mobile cloud era. This, in turn, results in new challenges for companies because they have to adopt the solutions to be safe from mobile computing threats. Enterprises cannot take this carelessly because nowadays the amount of company data soars and the total endpoint numbers explode.
Growth of Business Mobility
By the year 2020, security analysts of an industry predict deep penetration of company mobility. Certainly, it is true for Singapore – where 82% of employees are provided with flexible work options as an important part of their value proposition. Matched with the penetration rate of mobile phone of almost 150% in the year 2017, this further displays the requirement for companies to handle several endpoints and deal with the data explosion.
Considering the finance perspective then, it is just as promising. The global business mobility market will be worth as much as $140 billion, assumed by the NASSCOM. In Singapore, there are telecommunications service vendors who offer offices suites of business mobility approaches. The purpose of their existence is to upgrade employee productivity through the development of communication technologies.
Cloud Is Always Available
There are limitless opportunities for Singapore to follow a mobile cloud era by becoming the Asia-Pacific cloud hub. The main initiatives taken by government – The Smart Nation Program and The Cyber Security Agency (CSA) creation, show the commitment of country towards cloud computing security.
The smart nation program of Singapore itself would depend on an online ecosystem for its success. The origination underscores how the cloud is supporting company and communities. The Singapore government has acknowledged the importance of the mobile cloud era, which is going to come soon and is supporting its growth.
The major problem in today's mobile cloud era is that people has less knowledge regarding the cloud security threats and their effects. This results in the incidences where exposure of business data takes place by rogue online services and compromised websites. The CVE listed 14,712 cloud security vulnerabilities in the year 2017 and had listed 2,848 in 1st two months of 2018. The result clearly states that company IT teams have to concentrate on endpoint security management solutions to ensure company success in the digitization world.
Endpoint Security Challenges in Mobile Cloud Era
It has now become a full-time job to keep endpoint devices up to date with their current editions of OSs and software. The fact says that this job is now becoming harder to perform in a mobile company. Increasing risk is the endpoint operating systems diversity, which must be handled in a systematic manner, comprising of iOS, MacOS, Linux, Windows, Chrome, and Andriod OS.
The IT team must be known with the operating systems along with their corresponding patching solution. Likewise, apps acquired from several app stores are tackled with different approaches, which have to be mastered to secure endpoints. Another challenging task is to manage the network endpoints from the day of their implementation (particularly mobile devices). While it has now become simple for IT administrators to install the agent products on laptops and desktops, smartphones, and other mobile devices. But, this has also made the life of IT admins harder because the devices are not often if ever connected with the office network. Devices must be settled aside with the essential mobile device management products, before they are provided to employees. Devices, which aren't managed properly are risky to have in a company therefore, none of the business programs should be installed or used on them.
Data and Endpoint Management Development
In this section of the post, we are going to describe some predictions associated with the development of data and endpoint management solutions. Proceeding with the same – AI and machine learning technology makes data and endpoint management proactive, rather than a reactive procedure. For instance – these technologies can prevent data theft by identifying the anomalies like unusual login processes. These solutions have to capability to detect the root cause of the patch deployment failures, and also recommend fixing approaches. Also, they can address the system idly – during the lunch time – to use patches quickly without any delay.
Considering the Internet of Things (IoT) devices, these will make many companies familiar with the new generation of endpoint and connected devices. Unlike their Andriod and iOS predecessors, devices of IoT will be using several distinct operating systems and apps, all of which might be vulnerable yet must be protected and managed. Apart from this, most company apps are shifting online and can easily be accessed from anywhere through web browser. This scenario makes a web browser an endpoint, which means to achieve prevention against threats, IT security teams have to handle browsers too. They have to implement security activities for the same as they use for laptops, desktops, etc.
Observational Verdict
As companies in Singapore continue the adoption of the mobile cloud era, they must also enforce the importance of the measure to support the associated realities. Data and endpoint security and management solutions should be on the first priority in IT departments. In today's date, the future growth of the companies is dependent upon the recognizing and devoting their time towards this first priority.