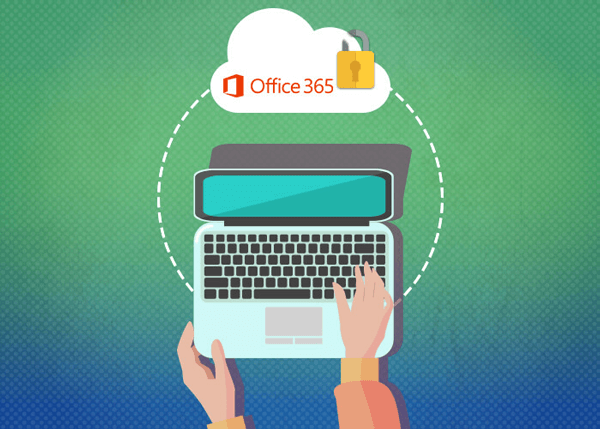 Microsoft Office 365
What Microsoft Office 365 actually is? To be precise, it is all in the name! Using Microsoft Office 365 implies that you can access your Office documents etc from anywhere and any point of time wherever you are, all the year round. Just imagine a situation where you get logged into your system with your Office account and you see that everything you need is right there, the access to your files in File Explorer has been synched via OneDrive for Business and all other of your Office apps are working there already. You then move to your phone or mobile device and then get logged in, with precisely the same access to all data you had been working on. Microsoft Office 365 gives the promise of just this kind of free access anytime anywhere. Microsoft Office 365 CASB solution is the current need of the hour for cloud security considering the fact that anytime anywhere access is opening doors for data thefts.
Is Cloud Data Security Compromised With Office 365?
Many corporate entities have this commitment to protecting data privacy within their premises and outside too. However, much at the same time, these firms also embrace the cloud for better work deliveries, enhanced efficiencies, increased productivities and better results and work outcomes. Microsoft Office 365 has certainly come out of as a very dominant cloud-based solution that is being used by most big and small firms all over the world and has been leading the market for organizational cloud services. But, even though, cloud providers take their responsibility share for platform-security, still they are leaving it with the firms only for ensuring that their users and employees actively take the required precautions to prevent any incidents of data thefts owing to compliance issues or cloud security problems. This is why the use of Microsoft Office 365 often puts forth multiple governance-related questions and for cloud security as well and account breaches are happening now much so frequently than ever.
Why Are CASB Solutions Needed By Firms Using Office 365?
Many organizations have managed to boost their work productivities manifolds with Microsoft Office 365 applications with free data access from any place, any location, and at any time whatsoever maybe. Office 365 is certainly a highly popular cloud-service suite that provides many useful features consisting of emailing, instant messaging, file sharing, online conferencing, and much more. However, with such privilege of free data access and remarkable flexibility provided with these services, there always remains a continuous threat of data leakage risks, thus making data protection a mandatory thing for most such firms. Cloud Access Security Brokers come into picture here to fit into organizational security models.
Microsoft Office 365 CASB Solution For Cloud Security
CASB solution vendors tend to assist enterprises with their security models for Microsoft Office 365 for gaining a much deeper cloud visibility into the O365 networks they are using, data usage methods, data theft protection, and compliance enforcement along with cloud security policies. Many firms today have deployed efficient CASB solutions to gain much visibility into their file-sharing services that are being used in and across their office networks. These firms are also training their employees in real-time to follow these corporate standards.
CloudCodes CASB Solutions To Secure Office 365
CASB solutions provided by CloudCodes really help firms to protect their confidential data and sensitive info in real-time, across all of their Microsoft Office 365 apps for ensuring total cloud security over O365. CloudCodes Microsoft Office 365 CASB solution gives granular control attained through workflow visibility, which the firms avail through modifications employed in data access permissions, alerts, and reports generated to admin for any unauthorized attempts or violation of policies etc. These cloud data security protocols can be easily applied either on individual users known as organizational units (or OUs) or to even the whole organization altogether.
Summarizing
While for most of the firms adopting Microsoft Office 365 apps, cloud security is a prime concern and is the real need of the hour; CloudCodes CASB for Office 365 solution provides complete cloud data security for Microsoft Office 365 by addressing the issues thus encountered to their core, and also, at the same time, do not give away the advantages of using O365 apps.