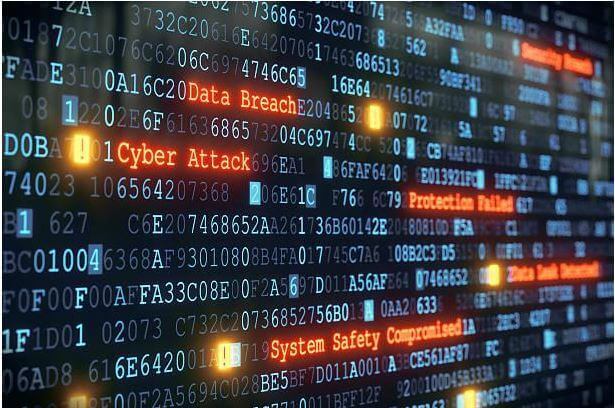 While a proper cloud computing security solution is integral, enterprises should also program a Cyber incident response strategy. This strategy will show its major role when a data breach scenario in business occurs. Of course, we hope that companies don't ever face the worst consequences of cloud threats; still, it is better to have a response plan to mitigate the effect of attack.
Data Breach Scenario Occurred in a Businesses
In the year 2017, huge Cyber data leakages at Equifax and Yahoo were exposed publicly. Facebook, British Airways, and Marriott, were among the firms that fell prey to core cloud security threats in 2018. Necessarily, in the year 2019, there would be other unsuspecting casualties – small and big corporations alike. Though most still believe that it can't or will not happen to their enterprise. Typically, data loss incidents at huge organizations make the trending news, but those accidents are a small percentage of all successful Cybercrimes. In majority cases, it has been found that hackers target employees of SMBs (small-medium businesses). It is so because they believe that SMBs don't adopt a sufficient amount of resources to completely secure the company's crucial records from data breach scenarios.
Life-safety and electronic security organizations are no different than several organizations in other companies. Industries invest resources and money for the recent apps, which help in protecting their business and their clients from cloud computing threats. Business officials receive education on how to address suspected messages and how to determine danger on malicious websites. Product vendors incorporate the recent Cyber security technology into their application designs. This is done to provide prevention against data breach scenario when office applications are added to the enterprise's network. Even after the presence of several Cyber security solutions, a total number of successful cyberattacks and breaches is increasing on an annual basis. Well, no matter what is the cause, it should be the duty of business authorities to design an incident response plan. Further we are going to deliver tips and tricks to design an effective threat-response strategy.
Strengthen Up Defenses & Create a Strong CIRP
The cyber and technology risks experts of USI Insurance services are often asked by organizations to suggest a best Cyber insurance protection plan. Answer to this is dependent upon a variety of aspects, comprising of an organization's requirements for risk transfer versus risk retention. It also includes addressing of largest cloud-associated concerns, and which devices are majorly at high risk from a breach. Nevertheless, there exist 3 essential steps that could help firms shore up their cloud defenses:
Create a cyber incident response plan (CIRP)
Regularly check the coverage of insurance
Minimize the business interruption
Different studies show that "the longer it consumes to identify, respond, and control a data breach scenario, the higher the overall financial impact." Creating a strong CIRP is important; businesses should never ignore it. During the planning, several companies depend upon only one or two important people who have institutional knowledge for providing guidance and make a crucial decision. This method can interrupt an incident response plan, resulting in a failure in case those one or two important people are absent at that time. In addition to this, a smart CIRP strategy should include a strong incident communication plan, which covers internal communications, compliance-related problems, media communications, and guidance to disclose the data breach scenario to multiple affected entities.
Access the Ability to Recover
Finding out the exact financial impact of a cloud threat could be tough because there are several costs and liabilities, which come to light after the breach discovery. Oftentimes officials underestimate the duration it acquires to grow their businesses and executing to pre-breach production levels. An effective and efficient assessment of the company's ability to retrieve completely is essential – important to both the CIRP integrity and to address the total amount of company interruption coverage demanded under standalone cyber liability standards.
Cyber threats will continue to enhance themselves via hackers' smart techniques and skillful knowledge. One day might come when even after the adoption of strong cloud security solutions, and an insider data breach scenario occurs due to human careless mistakes. In such a case, it becomes essential to adopt an incident response strategy because no one knows what's going to be the next day. Well, USI cloud experts are working with companies of all fields to develop methods that can effectively identify known and emergent challenges, in conjunction with managing and placing market resulting in cyber insurance coverage.