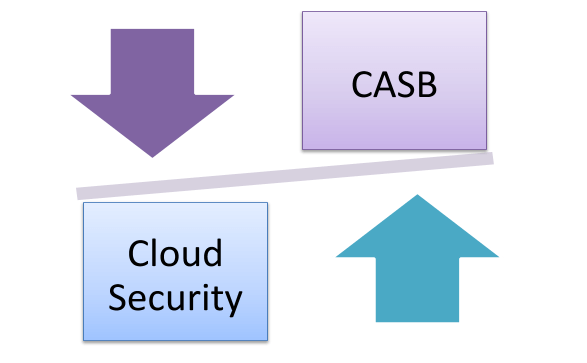 Cloud computing has seeped into our working systems, with most corporate entities, big or small, already moved to cloud and still others choosing cloud transition as their forthcoming agendas. This are numerous benefits provided by cloud-based working models, like user mobility, work flexibility, business scalability, employee efficiency and lowered costs etc. Despite such an extensive benefit palette and wide acceptance of cloud, there still are many organizations being circumspect about cloud security. Conventional cloud security vs CASB is a topic of consideration today when so many CASB solutions have come to the aid of corporate owners helping them protect their critical data against otherwise common thefts, leakages etc.
Conventional Cloud Security
Though most cloud providers claim to provide high level of cloud data security, but still most corporations are facing issues with the security of their critical data over cloud. Also, many times, it is the lack of security awareness and best practices needed on the part of the users that prevent such incidences of data loss, privacy intrusions and security breaches.
When companies move to cloud initially, they provide their employees with access to data without any clearly-defined roles. This results in access credentials being compromised, resulting in major cloud data security threats. Stringent access control features are therefore of grave importance to be exercised for the protection of cloud data resources like the implementation of 2-factor authentication for data access credentials.
The conventional cloud security modules including firewalls, anti-malware/anti-spyware etc., are good to a certain extent but any employee accidentally giving out his/her access credentials to any hacker, who might be disguised as some helpdesk support personnel say over phone can make it all go for a toss. This is why such security models are not adequate in meeting the cloud security requirements of most corporate entities working their ways out in cloud run environments.
Most business houses focus on their current employees only; they see the strength of their passwords, frequency of changing those existing passwords etc. But, at times, passwords used by ex-employees, especially those who were terminated, can be a very costly affair. Any such unhappy ex employee, whose passwords to multiple online accounts are not changed, can result in serious damages to company's online data.
While choosing a cloud service provider, people usually focus on the features provided by them, like their clients, pricing details etc. What they miss is to check the location of data centers, which is an important aspect.
Cloud Security Using CASB Solutions
To break a common misconception, it is needed to understand that cloud security is not just the sole responsibility of cloud service providers, but it is equally a responsibility of businesses. Hence, as a cloud user, you must always stay alert and try to eliminate all of the existing errors triggering any security issues, avoiding the little mistakes, which can really compromise enterprise security. A way out of this trouble is to get hold of some useful CASB solution. CASB solutions are a step ahead than the conventional cloud security modules. Such tools work by imposing certain restrictions like IP restriction, browser restriction, device restriction etc., and policies governing a surveillant use of cloud data. Benefits of working in cloud environments are not given away with these models as only restrictions are imposed and usage is though not blocked completely to help enterprises avail the best of the both worlds. Any attempts made against the restrictions and policies imposed are alerted to the IT through the generation of respective reports immediately helping them to check any such data transactions well in time. Such security protocols are otherwise missing in conventional cloud security modules. So, with an efficient CASB solution in place, it is like an extra layer of security that is added onto the existing cloud modules. So, we can say that CASB solutions hand-in-hand with existing cloud working models can give enterprises a gift of enhanced work productivity, user mobility, flexibility, scalability; coupled with ensured cloud security.