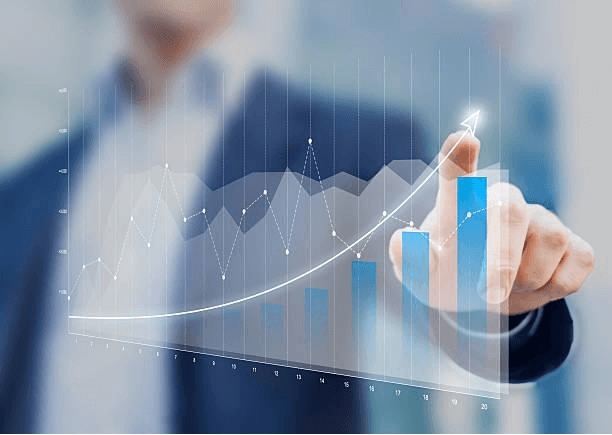 Ways in which IAM Helps Achieve Cloud Security in Finance Industry
For any industry per se, cloud security in finance industry is also of prime importance considering the aspect of critical data stored over cloud spaces within organizations all around the globe, which all are chiefly relying on cloud computing to accelerate their business profitability and scale up their business processes with enhanced productivity coming through flexible work environments offered in cloud-run working systems. For all those working in the financial service sector consider cloud security as their topmost priority. Among the stringent regulations around cloud security and data privacy, and with the target on back for hackers & cybercriminals, companies have precisely no room for any errors when we talk of protecting their customer profiles and company data from getting into the wrong hands. But these challenges just do not end here. Now, as technology is becoming more and more advanced, customers are increasingly wishing for doing their businesses with people online and while they are on the go. They also expect for having consistent, convenient and customized user experiences with their most favorite brands, without considering the fact that these firms are not selling something like coffee drinks or may be Christmas gifts. In the finance service worlds, the customers expect from the firms that they figure out how to provide them with an exceptional customer experience, which is also secure at the end of the day. It is pretty evident that it is very hard to cater to such expectations. Identity and access management (IAM) holds a very important role in keeping up with this need. Companies can very well solve this riddle and pass all hurdles and challenges thus faced with one of the financial-grade IAM solutions.
Cloud Security in Finance Industry – Helps in Complying with Regulations
With the most appropriate IAM solutions, companies can greatly control their access to identity data, share it in a secure manner and also capture the consent of the customers. Cardholders identity data can be in every state, may be data at rest, or data in motion etc. It is even possible to track down how, when and by whom this identity data is being accessed. Also, it is even possible to govern the access to the application to cardholders' data, thereby, minimizing any potential scope of data breaches. While relying on IAM solutions, the companies not just ensure compliance, but also develop and maintain securer systems as well as applications.
Increase Cloud Security in Finance Industry and Reduction of Risks
An IAM solution gives stout security initiating at authentication and then extending towards application as well as data layers. This would start with MFA or multi-factor authentication and gains a higher assurance level that users are whoever they are saying that they are. After the process of authentication, IAM solution would allow controlling of customers, partners and employees access to their applications, and this would be based on the access policies. It is thus possible to reduce the risks effectively by controlling data access on case-by-case basis.
Cloud Security in Finance Industry – Improving of Customers Experience
Single sign-on ensures digital properties as well as services to be easily accessible, now whether they are residing on premises or they are there over the cloud. IAM solutions for financial service applications must be enabled with this SSO capability so as to access both company and partner services. Such solution must also support unified customer profiles for ensuring customers' experience to continue across all channels whenever they log in. By allowing all digital properties towards accessing one single view of privacy contents, customers' preferences, and other such profile data, an IAM solution ensures the delivery of exceptional customer experience from login and till logout.
Fostering of Agility as Well as Innovation
With modern day services, it is possible to integrate new apps and to quickly deploy them over the cloud. Any of the leading IAM solutions would be offering a very versatile hybrid-deployment model, so that helps them connect rapidly to their SaaS applications, legacy apps as well as enterprise web apps. Such solutions also provide directory capability for enabling quick on-boarding of company partners as well as self-management of employees' identities. The results are seamless single-click access to all applications required and needed by employees, customers as well as partners.
Thus, an ace-quality CASB solution with IAM capabilities in place can help enterprises greatly in achieving their cloud security goals. Credibility of CloudCodes for Business solution can be fathomed through CloudCodes Case Studies in the Finance domain.