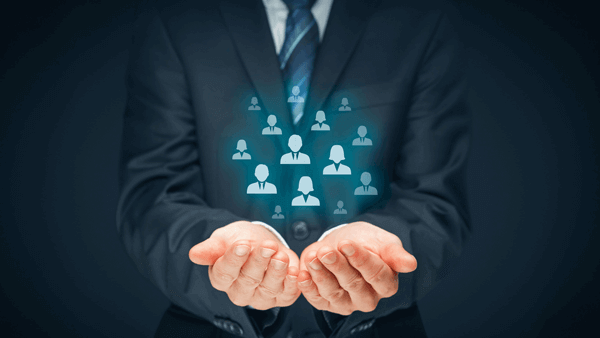 The growth in demand for raised company agility and price reductions related to the IT architecture and products is not something new for executives at C-level. However, it has been a popular topic in news, last in the year 2018. Cloud security compliance with several regulations and requirements have explored these days. With the emergence of new technologies, difficulty level for organizations to overcome cloud computing security challenges is also increasing. This specific problem can be realized when officials consider the cloud security with business transformation.
Cloud security compliance is one of the major reasons due to which companies hesitate to completely engage their work with online strategies. However, proper understanding of the methods to achieve Cyber security compliance allows organizations to take advantage of business agility and public cloud infrastructure. Even the most heterogeneous enterprise can work in ever-changing regulatory environment, if they have accurate understanding on how compliance could be attained in public cloud platforms.
Cloud Security Compliance is a Shared Responsibility
There is an assumption among many cloud users that 'once the information gets successfully stored on cloud, all the Cyber security responsibilities are in the hand of cloud service providers.' These kinds of people need to open up their eyes and accept that this sort of assumption is completely wrong. Responsibility of cloud data security and compliance is a shared responsibility between several parties. It is a real fact that higher the 'cloud stack' a company purchases, the more cloud security compliance functionalities are present. For example – A SaaS service vendor offers a bundle of additional security controls and compliance built at the top of security of the architecture and environment providers. However, in case of shared responsibility, it is still dependent on the customers that how they implement and access cloud security compliance in their premises. Alone, cloud service providers cannot assure prevention against Cyberthreats.
Risks Associated With Fourth-party
Compliance audit systems are the great means for Cyber security purpose. They allow enterprises to address the fourth-party risks, if any. Cloud service providers' customers should have trust on their primary vendors for following at least general and company-based compliance frameworks, attestations, and audits. Since the evaluation of cloud service vendors is done by customers therefore, it is essential to properly understand and differentiate several demarcations. The idea to understand entire things clearly is to imagine about the following:
SaaS Vendors – Responsible for data security in cloud storage infrastructure.
Customers – Responsible for implementing security standards properly on cloud.
CSPs – Responsible for security of cloud, including physical aspects.
The above represented model defines a shift in business mindset for clients who work with traditional and on-premises platforms where they have the duty of security with all associated aspects. Since the businesses consider and evaluate several offerings of cloud service, it is mandatory to address the delineations of shared responsibility in cloud.
Fulfill The Requirements of Cloud Security Compliance
It is possible to extremely protect and make cloud services more stable than that of traditional IT storage platforms. But, it requires some operations to be carried away to fulfill cloud security compliance requirements like :
Regularly distribute requirements of constant monitoring of technical as well as non-technical data compliance. It comprises of corporate governance, controls for Cyber security and regulatory compliance.
Maintain a unified set of governance framework, risk, and compliance data on how online services are being used.
Create operational and executive dashboards to render deep visibility into the current status of cloud compliance.
Implement the mechanisms for real-time alerting system to have control over the failures with defined commands on how to reach when a compliance failure incident takes place.
Make sure that you continuously synchronize updated cloud services and abilities with fulfillment in requirements of regulatory compliance.
Cyber Security Demands for Regular Attention
Just enforce the cloud security compliance standards in premises and then forget them forever – This kind of attitude does not work in digitization scenario. Here, Cyber security demands for regular attention for taking care of it and updating the security level by updating the online or offline applications' versions. Ensure that the applications installed in your machine are of latest editions. If not, don't waste a single minute and immediately update them. If enterprises desire to use cloud computing platform for growing and spreading their business worldwide, they have to give proper attention to their business cloud security. Without this, it will be impossible to fulfill your success dreams for your company!