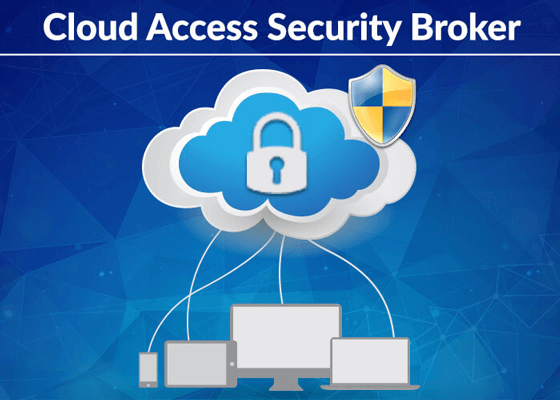 In today era of 2019, companies are turning towards advanced security solutions because of the surging in data breaches. Lots of updation and intelligence systems are required in monitoring products for malware protection and to perform auto defensive actions. This post is going to aware readers that why organizations need to work with advanced security solutions and how they can achieve them.
No one can decide that which firm or person is at the primary target of attackers. There exist companies who do not manage or store personal identifiable information of clients but, they manage other official parties that are indirectly connected with customer's record. For example – A real estate industry does not store their clients data but, they manage more than 20 buildings that require security. It is true that enterprises are worried about sudden data breaches and Cyberthreats due to which they are searching for potential vulnerabilities to gain protection against them.
Advanced Security Solutions Keep Machines Safe
It is quite common for cloud data security to get rejected when IT departments are engaged in their important work. In this scenario, people don't realize that they are giving call to hackers to come and attempt an attack on targeted platform. Managing day-to-day business work along with online security is equally important in today's date. The first aspect of advanced security solutions works on the principle of 'Zero-trust model'. Companies should assume that no one is trustworthy in premises because chances of internal threats are high in firms where trust is high. This means that the use of an authentication method in a broader manner is essential, and user & machine authentication should be done frequently. Organizations should enforce more restrictions on employees and devices when they access business content on public network. For example – Restrict the user-personal devices with read-only access permission. Also, network security solutions should be enforced that are capable of scanning the networks. This will help in ensuring that devices have their updated operating systems and sanctioned apps & services.
You may be scanning to determine whether devices are rooted or jail broken. Number of industries are available in market that offers services based upon the zero-trust infrastructure to take cloud data security on next level. A multi-pronged approach is required to keep data safe and optimize the digital experiences of customers. In the case of e-commerce sites, people perform testing operations, personalize their settings, and customize the overall working pattern according to their comfort zone. But, all these activities need to be done after judging whether security is affected by their personalized settings or not. When it comes to data security, IT industries should be known with what is going on their network, where their data is being accessed, and how well their latest architecture and plans are working. It's better to be prepared with the attacks that might occur at any time without any prior notice. Therefore, instead of waiting for the threat to occur in your premises, enforce cloud security standards. These will provide you prevention from data breaches / Cyberattacks and hence, keep you safe from dreadful consequences of data breaches.
What to Do to Enforce Advanced Security Solutions?
Its not that difficult to adopt these kinds of online security solutions, if you are already having security methods in your premises. Well, following are ideas through with users can upgrade their protection level to fight against cloud threats 2019:
Activate Multi-factor Authentication – Most of the cloud service providers are rendering free service of multi-factor authentication to strengthen cloud data security. By default, this option is deactivated in online accounts. Users have to enable it on their own to achieve prevention against unauthorized access. Microsoft, Google, etc., renders this feature to their clients that need to be activated by end users themselves.
Automate the Cloud Security Measures – This advanced security solution states that automating cloud security operations does not mean that there is no more requirement of humans. It is not possible for a human being to supervise at least 50 computers at a time. This sort of activity can be achieved by automated cloud security service, which has capability of monitoring and supervising more than 50 computers at a time. Of course, a human is required to analyze the operations displayed on screen of product and, check whether products are updated or not.
CloudCodes Is Always At Your Service
Innovations originate more cloud computing security challenges, and the best online security service provider is the one who compete with these challenges. One such vendor is CloudCodes, which not only provides protection from Cyberattacks but, also guides customers on how to strengthen security day-by-day. One cannot stay on a consistent security level; it requires regular updation in it. Working on similar kind of principle, CloudCodes is best suited CASB solution vendor that is programmed with advanced security solutions to fight with trending data loss incidences and internet attacks.