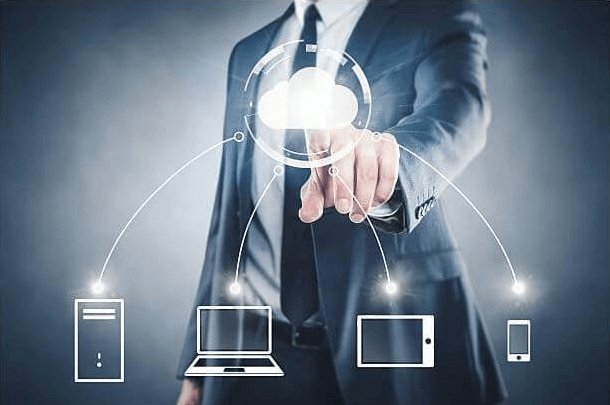 Worldwide users save their data in the cloud storage to make it accessible from any corner of the world. A computer or phone user only needs to have internet connection on his / her device to access their cloud content. But, do you think that data is secured on cloud? Because 'cloud' is a virtual storage platform where tons of users from different corners of the world save their information. This means that alike traditional IT infrastructure, this off-premises architecture also demands for security. Therefore, here we came with this post to aware cloud storage users with the best security solution to use data in the cloud i.e., data monitoring and controlling solutions.
Role of Cloud Storage In Digitization
You, us, and every individual in the world is well-known from the fact that we are living our lives with tablets, computers, laptops, and smartphones having a fast internet connection. Majority of people find these portable electronic devices useless when they are not having web connection in them. Undoubtedly, we can say that all the paperwork is getting transformed in a digital way. This digital method is majorly dependent on the concept of cloud storage, without which it would be almost impossible to originate digitization. Either it is about college students, professionals, school data management, IT sectors, or any other domain, there is no arena left where cloud computing technology is not utilized.
A survey conducted by Intel Security found that there are around 60% organizations in the world who use cloud to store confidential customer records. Finding out this kind of percentage, it becomes quite obvious that the use of sensitive data in the cloud requires proper controlling and monitoring. Both these measures are the only way through which one can ensure vital data protection and enforce with regulatory requirements. It is true that businesses face several cloud computing security challenges when it is about protecting online data. Still, one can't ignore them! They have to fight against these challenges and overcome them.
What If A Data Controlling & Monitoring System Isn't There?
The definition of confidential information varies from one enterprise to another but, the requirements to secure confidential information are same. It is important for an industry to avail their sensitive data on the cloud all the time because employees might demand its access at any time duration. Here comes the major challenge of securing sensitive content for 24*7 time period! There are several companies that do not look after the security of vital data in the cloud storage. The absence of a sufficient amount of control causes a big hurdle for organization's cybersecurity. Therefore, it is important to ensure a strong and unbreakable security in cloud computing architecture. Below mentioned are some risks that will be faced by organizations, if they don't adopt data controlling and monitoring apps:
Unknown From Cloud Operations – Not only higher executives or IT department staff use sensitive data in the cloud but, other employees also work with it. Also, the third-party entities associated with an enterprise works with their crucial content. When a data monitoring & controlling program is absent, higher authorities are unknown from the fact that who is working with their sensitive content, for what purpose, and how.
Data Changed Without Prior Notice – When a business doesn't work with an advanced data monitoring and controlling system, company will never be able to determine the modifications done in their sensitive data. When it is altered, moved to another storage location, deleted, etc., nothing will be known to business authorities.
Unaware From Sensitive Data – Different surveys taken by CloudCodes team observed that business authorities are unknown from the location of sensitive data in the cloud. It is really a shameful thing because it is about sensitive content that can diminish entire business is gone in wrong hands, still, users are taking it to forsake.
Now Its Time to Hire The Best Cloud Security Vendor
It seems as if you got tensed, after reading the problems that are faced when data controlling and monitoring system is not there in your premises. Don't panic, we have a foolproof solution to your problem! Simply sit in a relax mode and knock the doors of CloudCodes vendor!!
CloudCodes provides an intelligent monitoring and controlling system that ensures security when an individual use sensitive data in the cloud. This system is embedded with several data protection solutions that render advance level of protection to its consumers. A consolidated screen is provided to the customer to monitor the sensitive content and track – who is working with it, at what time, and in what manner. This also helps in analyzing the behavior of employees when they are working with business vital data in the cloud storage. In the domain of data monitoring and controlling solutions, CloudCodes is rated as the best cloud security vendor. It is so because it understands the challenges faced by an enterprise while securing online data and offers advance solutions. Instead of coming in our words, you can simply request for the demo version of CloudCodes solution and decide on your own whether it is the best for you or not.