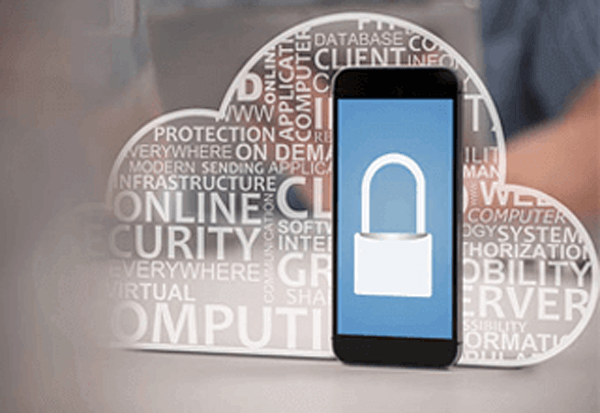 Malware in mobile devices? Some of the mobile security threats are more risky and difficult in handling. In the coming years, at least one individual in a business should be appointed to continuously keep eyes on these issues.
Mobile Security Threats – The Top-Listed Problem
Mobile data security is at the top in worry list of businesses these days. It is so because, in majority of enterprises, employees are accessing firm's data on their smartphones making it difficult for business authorities to assure data security. Day-by-day the problem is getting an intricate puzzle where the chances of sensitive data going in wrong hands are high. According to the report of Ponemon Institute in the year 2018, it is being found that the average cost of business data breach is surprisingly $3.86 million. This estimated value is 6.4% more than the total estimated cost of 2017.
Although it is quite easy to concentrate on secretive malware subject, it is not at all easy to deal with mobile security threats. It is so because the mobile malware infections are incredibly not popular in today's digitization world. These days people are aware from cloud computing security threats that appear in PCs, laptops, and cloud but, not known from mobile security threats. Therefore, here we came with this post to aware readers with risks that arise when officials use business content on mobile phones. Come let's go to the next section of this post to update knowledge with mobile data security threats!
Mobile Security Threats That Are Increasing Day-by-day
Mobile Data Breach – This mobile cloud computing threat is considered as one of the worrisome attacks for online business data protection. Do you remember those nonexistent odds that got infected with malware? Well, when the topic of data leakage occurs, organizations are having 28% of chances to experience at least 1 incident in the upcoming two years. The main problem is that the issue is not nefarious by nature; it is a matter of end users making ill-advised conclusions regarding apps to be used for seeing and transferring information. Dionisio Zumerle, the mobile security research director at Gartner said that 'The main challenge with mobile data protection is to answer out this question – How to implement a program vetting process, which doesn't overwhelm admins and frustrate the users?'. Therefore, in this case the best solution is to make use of 'Mobile Device Management' solution by CloudCodes. It offers enhanced data loss prevention utilities to prevent the leakage of secretive data, even in accidental scenarios.
WiFi Interference – This is another major cause of mobile security threat. Users have to keep one thing in mind that the data protection on mobile is dependent on the network through which data transmission takes place. In today's scenario, where people are constantly connecting public WiFis to access business vital content, the chances of data exposure are extremely high. The research found that enterprise mobile devices use WiFi almost 3 times of the cellular data. Here, the main problem with employees is that whenever they find a free and unsecured WiFi they don't even give a second thought and like a greedy people just jump to connect with that WiFi. Here the risk of data loss is not only to industry but, also chances of personal data leakage from connected smartphones exist. Threats like man-in-the-middle attack, man-in-the-cloud attack, etc., specially occur on these public WiFi networks only. Therefore, employees should secure their data while accessing it with WiFi that is secure, private, and known to them.
Physical Device Breaches – Last but not the least, this mobile cloud security threat is something that occurs due to human's careless nature. An unattended or lost device could be a major mobile security threat, especially in case where strong pin or password is not imposed on smartphone. According to the Ponemon study in the year 2016, 35% of executives showed that they are not having any sort of mandated exercise on working devices to protect business data. Worst yet, nearly half of the surveys resulted that no PIN, password, or biometric protection are present on mobile devices. Even the well-educated persons don't use encryption to protect their records. In fact, another shocking fact was that 'people share their smartphone passwords or PIN with a second person making business secretive data accessible for another person also.' We are sorry to say this but there is no automated solution to this solution. People have to be careful when they use enterprise content on public network or places. The practice to achieve prevention against this challenge is only to be aware of your device and its security.
At The End We Only Want to Give Just A Tip to Businesses
Even if you impose automated solutions to overcome mobile security threats but, employees are careless then, no one can stop your data from being getting breached. So, two important work needs to be carried away simultaneously to ensure protection while allowing employees to access data on phone. One is obviously to hire mobile security vendors like CloudCodes, and another is to conduct monthly awareness sessions. The purpose of these sessions should be to spread the updates about mobile security measures along with checking of security level in each employee device.