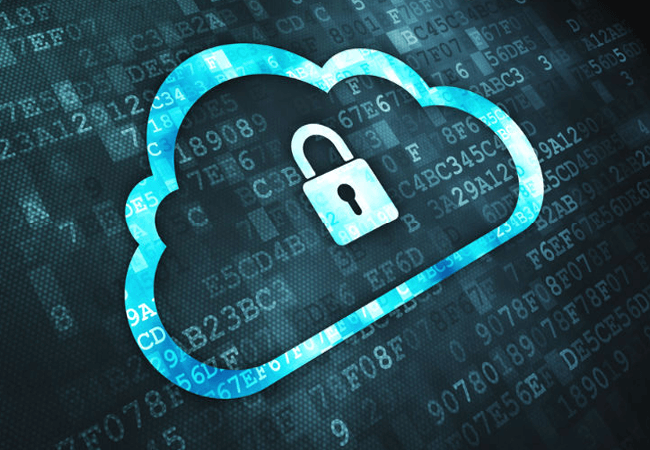 More than today, people around the world are now known from their rights associated with data privacy. Still, day-by-day the customer's faith towards organizations is fading because popular brands are becoming easy target for attackers. This results in high-profile cloud data protection failure in industries and a successful attempt by hackers. A survey conducted by PricewaterhouseCoopers (PwC) states that there are only 25% of individuals from all around the world who have trust in companies in handling their data securely. We understand that enterprise cloud security risks are now a serious concern. It is hard for professionals to handle, secure, and transparent data all together in today's world. Therefore, here we came with this post to aware readers about the security threats and security measures to achieve prevention against them.
Government Bodies Are Also Taking Enterprise Cloud Security Risks Seriously
New regulations like EU GDPR compliance, Brazil Privacy Act, California Consumer Privacy Act, and others, indicate that the governing bodies are also taking the responsibility of online data security as a serious concern. The government parties are imposing legal standards and policies, which are needed to secure customer's data in an organization. They support the customer's right to be aware of the method of data collection in a business along with the purpose for the same. Proposed legal standards demand financial companies to organize a vulnerability assessment and exercise data classification and enterprise cloud security risks management solutions.
Cloud Security Misconfiguration Results in Data Leakage
We know that online data security team in business is already stressed with regular addressing of new threats. They are having burden of protecting customer's records with upcoming as well as existing threats. According to the threat intelligence report 2018 by IBM X-Force, it is being observed that misconfiguration in the server, networked backup problems, and other machine misconfigurations ensued to the breach of 2 billion customer's record in the year 2017. This was the 424% sudden and unexpected growth in data breach incidences over the total of last year.
Don't know with what sort of perspective but, cybercriminals are rapidly innovating their hacking strategies to gain unauthorized access or expose the data of targeted entity. Many of them are making use of open source tools and also, coding the new source products to scan the internet for determining unsecured cloud storage. Sometimes the successful attempt by cybercriminals results in locking of systems for ransom too. The study of 'Threat Stack' stated that the majority of databases stored online are either unprotected or misconfigured. Researchers assigned the misconfiguration prevalence to the employee negligence behavior and insufficient amount of IT standards.
Why There Exists Lots of Enterprise Cloud Security Risks?
It is not at all fair to completely blame employees for the current status of enterprise cloud security risks. Core misconfiguration technical settings made by administrators also result in inadvertent internal error, but the truth is quite more complex. Making modifications in existing configuration and compliance risks is tough because the security group ignores actionable visibility into online risks. There are a glut of cloud computing security challenges that needs to be managed, and traditional measures to assess risk outcome in data abundance with less actionable intelligence.
The business online platform is complicated and hard to capture with vulnerability risk assessment utilities programmed for the risk assessments of physical network and endpoints. It is like finding a needle in a haystack when employees try to use enterprise cloud security risks across a heterogeneous platform. Layered vulnerability assessments are core to achieve prevention against cloud data security and compliance risks. In fact, under some current regulatory needs, vulnerability assessments are essential. However, the business demands for vulnerability measures, which support the DBaaS scale, warehouse, big data environments, and traditional on-premises infrastructure in a systematic manner.
It is compulsory to have advance technical analytic practices to arrange things via complex event information related to some regular patterns and give true result on the occurrence of Cyberthreat. A proactive vulnerability assessment demands for the sheer amount of data in the business cloud. It should automate the risk prioritization procedure, suggest remediation, and then simplify complicated compliance requirements.
Let's End up With Real-time Security Solution in Hybrid Cloud
With real-time and adaptive measure of understanding exposure, visibility and controls are required to reduce enterprise cloud security risks. Assessments should examine privileges, configurations, authentication, etc., in a database. Addressing and fixing advance threats internally with no human involvement demands for advanced analytic approaches. The vulnerability assessment solution adopted in your business should prioritize challenges on the basis of the importance of records and leak likelihood and suggest remediation methods. Online data protection and challenges convening in business and vulnerability utilities should provide risk intelligence, which can be shared with CRO, CSO, and CIO. Business cloud platforms are complicated but, vulnerability assessment software can render an integrated and actionable view deep into the risk, compliance, remediation, and standards. In addition to this, the solution should be flexible enough to deal with changes rapidly.