An In-Depth Guide to Application Modernization and Cloud Security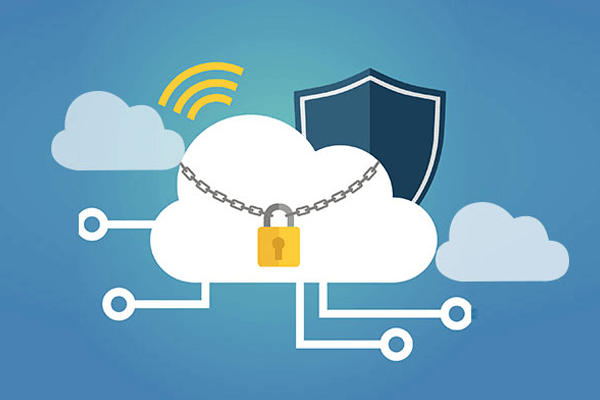 Get Guidance on Balancing Application Modernization and Cloud Security
Hybrid cloud infrastructure has disrupted the traditional IT architecture because of its ability of introducing emerging technology rapidly. Now a question arises that 'what is Hybrid IT?' According to the Gartner, it is a combination of internal and external services, originated from the combination of internal as well as public clouds. Organizations might show their unwillingness at the time of giving their data controls or face potential compliance risks, to the public or private cloud services. Whether an individual is a CISO or a normal business administrator, their primary duty is to maintain online information protection. This is the toughest challenge for them to maintain application modernization with cloud security.
'Cloud information security' is not a forsake kind of worry point because it requires serious concentration over it. There have been several data breaches in security where Cyberattackers are capable of managing their hacking operations into the targeted companies' system. They create a negative impression of affected firms in the marketplace along with CSP's reputation by compromising customer's data and its privacy. This is the reason due to which cloud security is utmost core in the context of online migration.
Information Leakage Incidents Are Popular
Hackers are always looking for a single opportunity to break protection environment from the systems. Conventional IT infrastructures were not immune to such kind of attacks. According to the Alert Logic company's survey held in the year 2014, there exists no indication that shows that cloud programs and information are more vulnerable than that of traditional systems. Therefore, it is a myth that online computing technology is less secure in comparison to IT infrastructure. But, users who believe in such kind of myth, do not know that 'increase in focus on cloud security is building online applications and information safer than the traditional one.'
For example – A Ransomware attack named as Wannacry Ransomware, affected most of the traditional IT models. It shown its biggest impact on Microsoft Windows machine in May 2017. An estimation was made that this attack impacted more than 200,000 machines in around 150 countries with billions of dollars loss.
Current Status of Cloud Security
Cloud technology is getting more and safer every day but, cybercrime approaches are simultaneously increasing day-by-day. This means that 'cloud service providers are having the biggest challenge of keeping their data safe from one step ahead of hackers.'
Nowadays, cloud service users are also acquiring several techniques to make the online environment more protective. However, it doesn't mean that enterprises are free to rely entirely on the cloud architecture security. There exists some sort of errors, which are caused due to customer or business employees. Enterprises need to understand that cloud security is a shared responsibility model that comprises 'of' and 'in' cloud data protection. It is the responsibility of cloud service providers to secure their infrastructure, which is providing services. The duty of customers should be to deal with configurations like Identity and access management, data encryption, information integrity, etc. This dual mode of working on cloud security model ensures data security on cloud at maximum level.
Perform A Secure Migration Procedure
Cloud service providers have taken their sufficient amount of steps to ensure cloud security with application modernization. It is possible to make an unbreakable wall of online data protection, if customers also adopt following security plans in their regular work :
Plan Security While Migration – Application security should be on top of the priority list while performing migration. Organizations should check that software are free from vulnerabilities. Before attempting cloud migration, organizations need to ensure compliant with security standards. At the time of application modernization, several cloud services can be accessed. Using all or few services will increase the app protection level.
Vulnerabilities Detection Systems – The procedure of scanning program code, web applications and REST APIs for potential vulnerabilities is known as security scanning. According to the OWASP and the SANS Institute, two types of security scanning are available :

Source or Static Code Scanning – This is to determine vulnerabilities from a source code. Scanning the code with tens of thousand lines could be difficult in manual method. So, a better approach is to go for automated software that is purposely designed only to scan source code.
Dynamic Scanning – The REST APIs or web applications are analyzed dynamically by sending several malicious mails and checking for already existing vulnerabilities. There exists several software that is aimed at performing dynamic scanning to ease down the work of customers.
The correct chosen automated software helps in finding vulnerabilities without any hard efforts. The scanning can be consolidated into DevOps workflow for automating the procedure. Risks might be get reduced up to higher extent by troubleshooting such vulnerabilities in these applications.
Time to Bind Up
Not only two but, there are several methods that contribute in application modernization with cloud security. Adoption of threat detecting system, protection against DoS and DDoS attacks, implementation of penetration testing, creation of access control and security groups, etc., all comes under these methods. Enterprises need to understand that relying on the security provided by a CSP is not enough. They need to update themselves with latest Cybersecurity updates and mold their regular work accordingly.