5G Technology Will Change How We Manage Mobile Security — Here's How to Start Preparing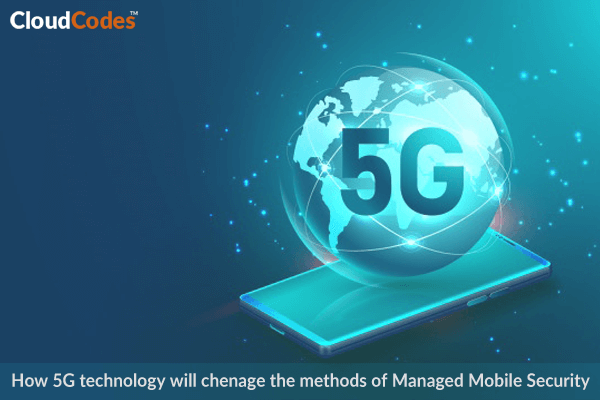 Introduction to 5G Technology
Once in a month, new technology is released, which changes people lives. The steam engine, the internet, and cloud storage platforms – these are some common examples that had showed their profound impact. 5G technology can be the next one to do the same. The emergence of 5G technology will entirely modify the methods to manage mobile security, demanding for complete new protection measures that have been never used before.
Mobile Connections Are Just Booming
Mobile company forecasts can be considered as eye-popping. The research arm of the GSM Association i.e., GSMA intelligence revealed a report in the month of February 2019. The title of this report was "The Mobile Economy 2019", which comprised of two core predictions:
The overall amount of global IoT (Internet of Things) connections will get tripled by the year 2025, expected to reach 25 billion.
By 2025, there will be 1.4 billion of users who will use 5G technology connections, accounting for 15% of the overall total.
Wait for a second, with these predictions come to the potential dangers too! In terms of human and technical capabilities, there exists a resource management issue on the horizon. Suppose you have queries regarding the mobile security's magnitude then, it is essential to take out sometime and read out today's post of CloudCodes. It covers different challenges that a company will face after the adoption of 5G connections.
A New Set of Issues Regarding The Era of 5G Technology
This new wireless technology will reveal something entirely different from the stationary or wired environment that users have been using to protect for about 6 decades, developing a complete new bundle of mobile security challenges. One can categorize these challenges in three factors – the supply chain, usage, and manageability. All of these issues begin from the reality that 'now businesses prefer the use of mobile to produce as well as consume data at an incredible rate'. Well, in this post, we are going to discuss only supply chain and usage issues.
Problem #1: The Supply Chain
The supply chain problem is in huge section driven by geopolitical aspects. Problems like who defines security compliance, who are the dominant suppliers, etc., will play a major role. Therefore, companies have to work on these problems so as to achieve strong mobile security on their premises. At the initial stage, it is important to address answers of following questions:
What resources are being connected with mobile devices?
Where the information is traveling through?
Who are the security holders?
With the trade secrets, company strategies and PII (personally identifiable information) residing on the servers everywhere, users have to learn about their secretive data and impose restrictions on its access. Data in motion versus data in rest can have different security requirements, and soon, a lot of it is going to be in the state of motion. The days of the stationary office intranet setting are becoming weaker; business requirements are getting pushed towards mobile and cloud service vendors.
Another thing is that 'are people trusting their gear?' In general, the crowd gives an answer to this question with respect to the IoT devices. Employees have to realize that they have to adopt some strict measures to build strong mobile security relationships. Ignorance of these measures is seriously a free call for hackers to come and take away all the data.
Problem #2: Usage
Unless we are ready for splitting up work and activities – meaning total segregation of personal and professional services and devices – we are always going to be in problems. There is no particular answer to this issue because it is completely dependent upon the settings defined by the organizations to protect their companies data. Not only external network protection but, internal security from threats is also required to achieve a strong mobile security environment over the network.
At end of the day, it is the major role of companies to decide the route to be adopted for mobile data protection and design a framework to handle the nontechnical problems like law and privacy. This is in actual what we call a policy decision, which essentially demands a meeting between business higher authorities and comes out with a mutual result. Conducting meetings to decide policies for mobile security is not at all a wastage of time; in fact its something for growth of the business.
Time to Conclude
The emergence of 5G technology will change the existing methods to manage mobile security. There is no more time to ignore these sort of things and, its time to focus on what is required to be safe from Cybersecurity / data breaches. Nothing can be difficult to deal or manage if people are pre-planning the things to continue their business growth without any interruption in the future.