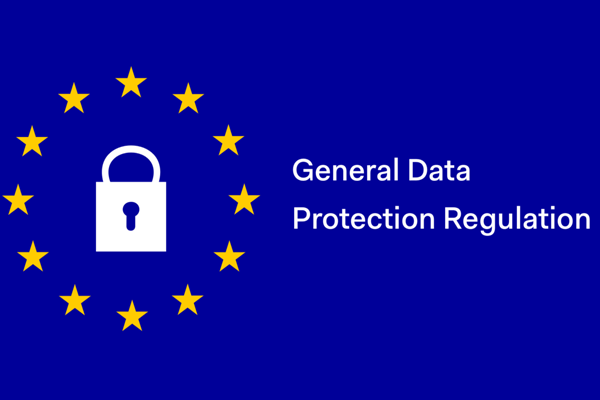 GDPR Data Protection – Understand and Comply GDPR Compliance in Business
What is GDPR data protection and why it is made important in European business – This question is raised by several enterprises around the world. Therefore, we came with this CloudCodes official blog page to render answer to this common question in cloud data security world.
What is GDPR Data Compliance?
The term GDPR stands for General data protection regulation, an act passed by European Union government, which came into its major force on May 25, 2018. It was designed for modernizing the laws, which protects the personal records of individuals. GDPR data protection does not enforce the processing of personal contents for legal entities or deceased individuals. This regulation comprises of 99 articles that assist users while imposing policy in their business. The compliance aims at :
Harmonizing of data privacy laws across Europe
Secure and enhance the EU citizens data privacy
Update the enterprises data security standards
GDPR best practices are applied to every member state of EU. Its aim is to create a more consistent security for consumer and personal content over the EU nations. Some of the essential privacy and information security requirements in GDPR are :
Demanding for the subjects consent for data use
Anonymizing the gathered data to secure privacy
Rendering the information leakage notifications
Handle data safely across the network border
Appoint a data protection officer to gain data visibility
The GDPR EU policy mandates a boundary set of standards for enterprises, which deals with EU citizens data for business growth.
Which Entity Is Subject to GDPR Compliance?
The reason behind the occurrence of this regulation is to enforce a uniform information security law upon all the EU members. It eliminates the work of writing own set of Cybersecurity laws for business and protection of customer's record. Being an EU member, it is mandatory to remember that any industry that markets products or services to EU citizens is subjected to this compliance. It is going to impact on information protection requirements in a global manner.
Enforcement of GDPR and Penalties for Non-compliance
Comparing the penalty fine from the former Data Protection Directive, the General data protection regulation is having an increased penalty for the non-compliance. System administrators are having more power than that of the previous legislation. It is so because GDPR data protection policy defines the standard across EU for all enterprises that deal with personal data of EU citizens. Admins are having right to keep constant eye on employee's activity and correct them in case something goes wrong. Auditing is performed at the time of ensuring compliance, forcing organizations to make defined improvements through predefined deadlines, order information to be eliminated, and block organizations from shifting content to other state or country. Data processors and controllers are subjected to the power and penalty of SAs.
GDPR compliance policy enables SAs to provide high fines than that of Data protection directives. These penalties are determined on the basis of case's circumstances and it is the decision of SA to select whether to enforce their actual rights with or without fines. Organizations that fail in complying GDPR requirements may pay up to 2% or 4% of their previous annual turnover.
What Type of Customer's Data is Secured By GDPR Policy?
As discussed earlier, General data protection regulation is applied in organizations that uses European Union citizens data. In addition to this, readers need to note down one thing that even if their business is in another country but, it deals with data of EU people then also, it is mandatory to adopt GDPR data protection. Now a question arises that what type of customer's record is secured by this EU compliance? The following kind of individual information is safeguarded by the GDPR regulation standard :
Identity information like Name, ID numbers, residential address, etc.
Website information like cookie data, location, RFID tags, and IP address
Political opinions and Sexual orientation
Health & genetic data
Racial or ethnic record
Biometric information
Adopt 6 Key Factors to Ensure GDPR in Your Business
When you are done with decision of ensuring in your industry, you have designed a proper blueprint to enforce it. Remember one thing that if you are not implementing GDPR data protection policy accurately in your business, it will not be possible for it to give its best in securing enterprise vital content. Therefore, proper strategy needs to be planned out before imposing GDPR data compliance in your company. You can go through following six factors that will guide you in step-by-step implementation of the regulation enforcement :
Deeply go through 99 GDPR articles and learn all the essential terms from them
Perform data mapping, review & update your privacy policy, and aware your employees with GDPR policy
Achieve a cyber threat detection vendor and real-time monitoring system for data stored on cloud
Ensure that software developers are coding security practices at the time of product development
Keep a track record of customer's data being accessed by whom and for what purpose
Audit the log of all activities carried away by employees in your workstation and outside the business network
Done with Reading Now, Its Time to Enforce
All the basic knowledge that is required to understand GDPR data protection in cloud computing is provided in this page. Now just make up your mind and begin with enforcement of this security standard. This will keep you safe from paying large penalty and protect your cloud data from hackers.