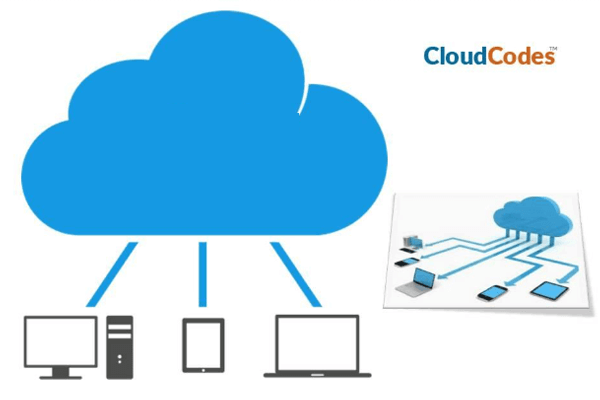 Network perimeters demand for several layers of cloud data security to protect themselves. Several people cause short shrift to these perimeters with the complexity underlying in the layers. Now comes the time to work on it and strengthen the endpoint security in a premises! It might be a surprising fact for readers but, it is true that 'telephone communication lines can be used as a means to attempt attack on network security'. Presence of multifunction elements comprises of a fax function through which one can connect analog phone. The fax vulnerability is present on the network perimeter, which can be considered as a part that deals with the outside world. Here, the primary router gets in touch with the cyberworld and usually secured with firewalls. If things go according to a systematic and proper plan, the internet connection would be complete without any risk. Unfortunately, planned things never work on a business network perimeter, specially when it is about endpoint security!
Let's Take A Look on Common Security Holes in Network Perimeter
First of all, every reader have to keep one thing mind that we are living in an era of digitization. In general, primary routers are planned to act as a gateway for the external world and, internal routers are planned to section your network. But, sometimes there exists a scenario where few unknown routers are located on business network perimeter. These routers are neither put by business officials nor removed on network evaluation. Infrequent situations, these type of routers are known to network administrators but, they ignore them.
In order to achieve a good WiFi range, business executives, again and again, buy a new router and place them in between the network perimeter. They achieve WiFi with wanted speed and unwillingly places a router that they haven't authorized. Due to this reason, several routers do not comply with network security standards.
A Suggestion – Whenever you get time to look into your business network security deeply, and then realize how much amount of waste stuff you have placed in it.
Unexpected but true, there are tons of methods to make holes in this kind of unsystematic and complicated network. This problem is getting common these days where private VPNs are becoming ubiquitous. In some situation, IT staff might originate a VPN in between the data center's router and employee's home router. This is a simple edition of remote access but, there exist many variations in this. Here, the risk of sudden data breach exists! Even though a secure VPN is created in between two routers but, no one can ignore the aspect that employee's home router is on the public network. This means that home routers can be used by intruders as an access point to compromise the business network endpoint security.
Don't Sit Quite, Fill The Security Hole Present In your Network
Absence of proper attention towards network security is the major reason due to which data is being comprised. This means that enterprises have to conduct a deep analysis of their network to check whether any hole exists or not. Not only a single method but, there exists a couple of factors through which you can find holes in the enterprise network. Below-mentioned are some ideas through which one can determine holes in the network perimeter:
Use Network Monitoring Apps – Create an elaborated map of your enterprise network with help of network monitoring apps. This process might consume sometime because the application listens to the traffic present on the network, and then makes out the number of nodes present on it. It also enables users to determine rogue network elements present on the network perimeter.
Determine the WiFi Networks – Next point to work on your network endpoint security is to check the number of WiFi routers present in your network. Match the result of counting with the planned ones and if it matches, then its fine. Otherwise, immediately conduct an inquiry in your office to determine who all had placed those WiFi networks and for what purpose.
Keep An Eye on IoT Elements – Everyone is known with the truth – there exists a network hole named as IoT (Internet of Things). Most of the IoT elements are not having a security feature in them. These create a big cloud computing security risk because information can easily get compromised with these sort of holes. It is not at all easy to determine these elements till the time they are used for you for attacking purpose.
Take Help of CloudCodes CASB Solution
In today's date, it is impossible to achieve endpoint security on network perimeter either without a cloud security expert or a security-as-a-service vendor in premises. Picking up anyone of the two on basis of cost then, the best option is to pick one of the best security-as-a-service providers. The good thing with these vendors is that 'here a group of cloud security experts work who only and only work to protect client's business data from cyberattacks or data breaches'. Talking about anyone of the trusted vendor for the same, then the first name that comes in business executive's mind is CloudCodes. This solution renders endpoint security by filling the holes present on the customer's enterprise network perimeter. Not only this much but, it also renders different measures that are required for preventing and defending against cyberattacks.