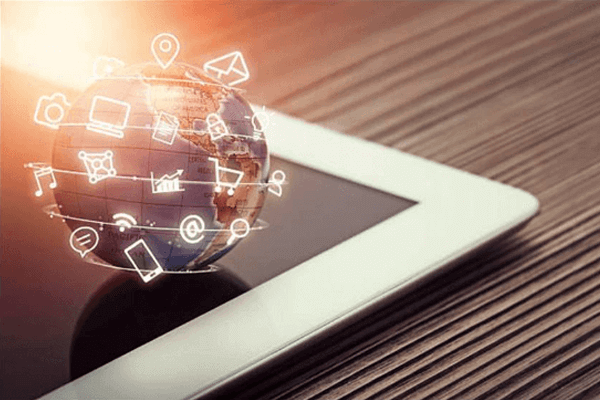 The recent digitization time period is considered as 'fourth industrial revolution' by today's enterprises. It is so because nowadays the digital evolution has accelerated in a way that no one can stop it. In comparison to the last three revolutions on basis of scope, speed, and size, the 4th industrial revolution has resulted in an unprecedented effect on companies. Business operations are now completely converted into digital manner from every aspect. This post is all about how cloud IT managed services have changed the working pattern in today's business world, and how things are leading to 5G future.
Online IT Managed Services – A Blessing for Today's World
Organizations in the smart cities and innovation hubs are initiating towards the 'fourth industrial revolution' with technologies of upcoming world like IoT, 5G, cloud, and others. Today in smart cities the business evolution hinges on the advancement of information and communications technology networks and approaches. Network capacity and capability become paramount with increase in business operations in a digitized manner. Automated operations are now like a fashion trend in huge businesses. Although IT machines play a pivotal role in the business processes of operators, giving quality assurance to enterprise clients. During the middle time duration of 'fourth industrial revolution', client's expectations started increasing, and operators are burdened with designing and optimizing of more networks. All these activities help in strengthening customer-business relationship with growth in business too. Giving response to customers' results on time with proper management over the work demands for enhanced IT managed services in a business.
Especially in the Middle East, where digital adoption and the technical innovation exist in bulk, all the IT Managed services are driving their work towards network optimization. In addition to this, businesses' operating infrastructures are getting outsourced with Managed services. The result of all these operations in companies is leading to success in the digital market as it is becoming easier for operators to manage end-to-end customer experiences. They attempt their tasks with high efficiency, reducing overall finance, and enhancing network performance. Operators are preferring the use of IT managed services solutions as core part of their strategy because ICT service providers migrate from network-based operations to customer-based companies all over the world.
IT Managed Services As A Vital Role in Business! Seriously?
Yes, this fact is completely true! The importance of managed security services in business evolution is to upgrade network performance, coverage of companies, and overall capacity. All these aspects help in achieving greater mobility, security, and efficiency in work. It is imperative for companies to gain scalable, flexible, and effective operations in IT service activities for keeping customer's satisfaction level up to the mark. It is essentially required to manage the things in a systematic manner because of customers expectation increase with growth in volume surges of mobile data traffic. Furthermore, the IT managed service providers help future-aiming businesses to maximize the sustainable development by allowing greater ability in ever-changing organization landscape.
Thought Process of IT Managed Service Vendors
ICT vendors are paving the method for business prosperity with a comprehensive portfolio of Enterprise Service Management, Datacenter IT architecture operation services, cloud operations, spanning all activities demanded an effective and flawless IT operation in typical surroundings. The vendors are helping businesses to drive in a sustainable manner and generate the best possible client experience in a digital manner. All this is possible because of cross-domain telco delivery and IT expertise with deep understanding of cloud computing security challenges and opportunities dealing communication service vendors nowadays. Services and service delivery infrastructures both are subjected to continuous enhancement and innovation apps, which comprise of process management, processes, skills, tools, and automation.
Evolution of 5G With IT Managed Services
In today's digital-dominated world, IT managed services are moving to the forefront because executives work only on the enhancement of business operations and customer experiences. They provide a tightened consolidated network with regular modernization in business work. CloudCodes solution is collaborated with an IT managed service vendor, which provides its service only on-demand by clients. This service provider is developed to meet unique set of requirements of each operator, either in terms of service performance, technology evolution, or cost efficiency. At the end of the day, the purpose is only to improve abilities of operators for meeting the expectations of consumers in coming 5G future generation.