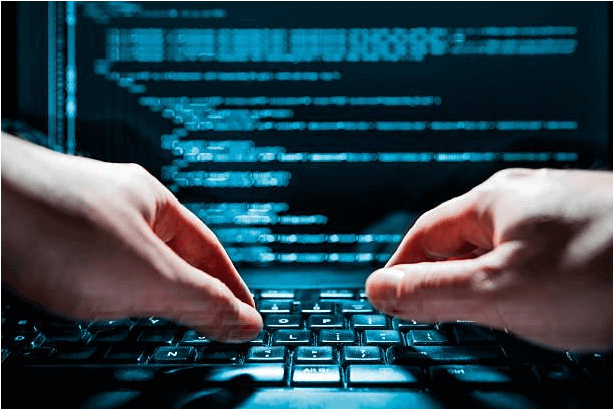 What is Google Suite Whitelist Domain? Let's Have A Look
"Being the G Suite account administrator, Google account security is always my major concern. I had imposed Google cloud platform password policy to achieve protection via user account credentials. Now I am seeking for the solution to whitelist domain in Google admin profile to achieve protection from unauthorized access. I believe that no one other than the CloudCodes team can give me solution on problems based on cloud security. So, with lots of hope, I want you guys to help me out by showing me a way of whitelisting domains in my business network?". Alike the above customer, there are several users who put their queries regarding Google Suite whitelist domain concept. So through this official blog post of CloudCodes CASB solution, we are here to assist Google users worldwide over this concept!
What is Domain Whitelisting in Google Apps?
A Google Suite whitelist domain is the process of listing domain names from which email blocking system will allow the exchange of messages. Spam filters are a kind of email blocking system, which is aimed at the prevention of most unsolicited emails from getting appeared in the Inbox. But, this type of program is not perfect solution for whitelisting domain in Google Admin. It is so because cleverly programmed spam passes through the secured network and only a few amounts of messages are blocked.
Google administrators can enable users to work with certain G Suite business products outside the network. Suppose being an employee, you are allowed to perform document sharing of business records. This respective operation is permitted to you by organization administrator where you work because he trusts you. He made use of whitelisting in G Suite enterprise account and then, allowed you with sharing access.
How to Implement Google Suite Whitelist Domain?
An administrator is having two choices for featuring whitelist domain in Google admin account i.e., Manual and automated solution. We are going to illustrate both these approaches and whichever suits you the best, you can use it.
#1 : Manual Solution
Before imposing Google Suite Whitelist domain feature in your account, first read following instructions :
You can whitelist only 50 domains in an account.
Whitelisted domain must be associated with Google domain. If it is a non-Google domain, it will be not accepted because Google assumes it as non-trusted domain.
At the time of whitelisting a domain, subdomains and domain aliases are not involved. You have to add them separately, if it is required.
Whitelist domain in Google admin process is applicable for the entire organizational unit. According to the organization unit level, you can turn on or off it. There is no separate whitelist created for each OU.
Only G Drive and Classroom supports the feature of Whitelisted domain.
If you are okay with the instructions provided in the manual approach, go through the following guidelines. These guidelines will assist you in adding domain whitelisting.
Login into your Google admin account and open its console page
Note: Check that you are signing in via admin email credentials whose id does not ends with @gmail.com
Click on More Controls >> Domains
Here, look for 'Whitelisted external domain' text and click on it
Mention the name of trusted domain, which is to be whitelisted and hit on Add
Click on Save button to update the Google cloud platform data protection
#2 : Automated Solution
This approach to implement Google Suite Whitelist domain comprises of use of CloudCodes gControl software. It is an automated solution which features the functionality of domain whitelisting in Google admin account. gControl renders a systematic and a simple way of imposing whitelisting policy in G Drive business account. Following 3 simple steps need to be undertaken to implement this policy via gControl :
Open gControl software consolidate with your business account and click on Control >> Domain Whitelisting
Click on Add Policy button to redirect towards a policy page. Provide a policy title and description in their respective field
Check the checkbox of Enabled to activate the policy, just after its creation. Fill up all the required fields, associated with whitelisting policy and at last, click on Save button
Alike the manual approach, there is no limitation of domain numbers to be whitelisted through CloudCodes solution. Administrators are free to add any number of Google-based as well as non-Google domains using this method.
Conclusion
Google Suite whitelist domain feature is useful to eliminate the chances of unauthorized accessing of business confidential content. Enterprises can achieve this feature easily with help of CloudCodes solution and impose it in just 3-step. Also, a video of Google Apps whitelist domain policy is rendered by this cloud service provider to assist customers with each and every step of implementation. Work can be made simpler with gControl software along with ease in acquiring advance level of security standards in Google admin account.