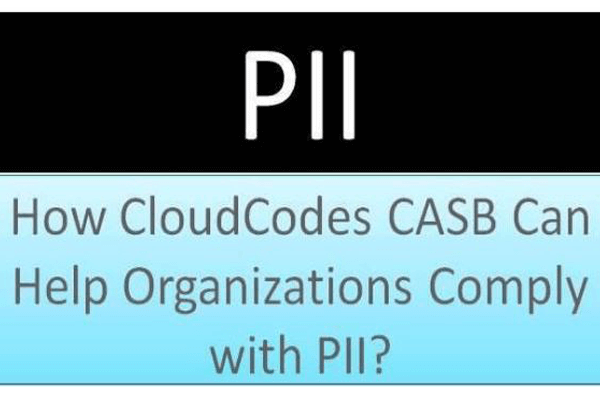 Understanding about PII Compliance
First of all, we need to know what really PII is. PII or Personally Identifiable Information is the particular data that can help enterprises to secure their cloud data by contacting, identifying or locating specific individual or user. The implementation of PII can be done in two ways- it can either be done solo or it can work in combination with other measures which can then be easily accessed. PII compliance thus becomes useful when the organizations are in possession of any confidential data like medical, financial, or educational, or even employment records, and these can be linked to the users. There are many data elements that can be used to identify a particular user or person. Some of them are named, contact address and number, biometric data, fingerprints, social security number, email addresses etc. PII thus has to be stored securely and the onus lies on the federal agencies to safeguard that data.
Why Is PII Compliance Needed?
Some regulations are necessary to keep a check on the personal information being shared by enterprises with other third-parties. PII laws provide these compliance measures and necessary requirements, which help the corporate entities in keeping their confidential data secure. The society has long been relying on these safe PII laws, but still, there have been an increased reporting of data breach cases through hacking and other methods. But now since computer technology has taken center spot with every organization and individual hooked to the advanced internet, it becomes pertinent that organizations strictly adhere to these PII protection laws. PII encompasses various other related laws like the following:
FERPA
GLBA
COPPA
FCRA
Privacy Act
Some Examples of PII Compliance
The collection and selling of PII is legally permitted and is required by organizations for various purposes. But, it becomes a problem when the information from PII is exploited for malicious intent by criminals resorting to cyber crimes and stealing individuals' identities. This sort of identity theft is the main cause for concern since it is capable of causing damaging emotional and financial repercussions on the victims. As per the statistics by FBI, these crimes count among the fast-growing ones. Acting on the problems of data breaches, various government bodies have effectively formed legislation to tackle this menace and put a limit on the ways by which personal information gets distributed. Some of the PII examples are as follows:
Name: The person's full name including the maiden name or any of the parent's names and any such alias that is used
Address: The address information will include the residential and the office address complete with the street address.
Email Address: Email addresses are also included.
Contact Numbers: The contact address will include the numbers through which the person is accessible like the mobile number and the office contact numbers.
Assets: Asset information consists of the IP/MAC address or some other static identifiers that the person uses.
Identification Numbers: Passport number, Driver's License, Patient-Identification number, social security number, credit card number- all these form the PII through which a person can be identified.
Others: Birth place, birth date, religion, geographical indicators, educational data, financial and medical records and other activities also give essential details about an individual.
How CloudCodes Can Help Companies in Achieving PII Compliance?
CloudCodes CASB can help organizations comply with PII. Organizations must identify PII and this is to be handled carefully. Any compromise of this data in the form of security breaches can have serious repercussions on the organizations carrying that data and also on that individual whose data has been breached. Hence it becomes important that the government entity becomes responsible to protect and safeguard sensitive data by governing its usage and ensuring that PII laws are met. Understanding sensitive data and knowing how crucial it is; this is the first step towards cloud security. By ensuring complete cloud security, CloudCodes CASB solution can help corporate entities meet their PII compliance requirements. CloudCodes CASB solutions can be customized as per the requirements of the organizations to check unauthorized leakage of sensitive data and help in securing it.