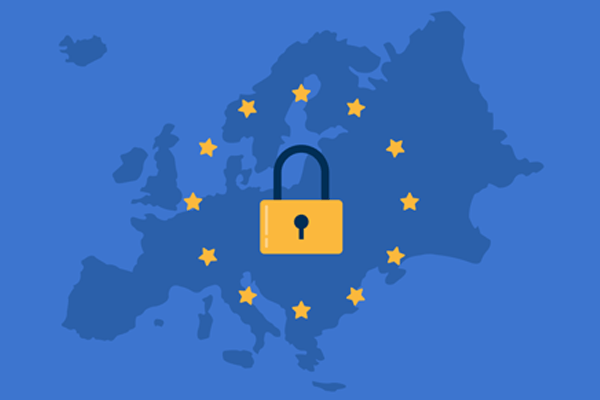 Apart from the geolocation, GDPR checklist is not limited up to European Union territories, it also impacts US-based enterprises. Several businesses put forward a question that how does the extra data privacy rights and cloud storage regulations affect the marketing strategy? On May 25, 2018, the General data protection rules were made compulsory for all businesses who were storing European citizen records. The regulation aims at providing industries more effective controls over the data and to find out the way of data collection, storage, processing, and usage. Although GDPR compliance is made mandatory for EU enterprises but, it is impacting other businesses all around the world. It is so because a firm that sells to, brand market to, or does work with candidates living in EU then, they have to enforce the GDPR compliance policy.
GDPR Checklist Major Principles
Following listed are the major the principles of the EU general data protection regulation :
It provides clarification on what work is done with the gathered content, how much amount of records is collected, and the total time duration up to which data can be stored.
A blueprint is created for information, which should be rendered to individuals or consumers at the time of data collection.
It gives a brief description of the data type, which could be gathered and stored by a company.
GDPR checklist demands from consent from citizens for the purpose of data collection.
Sometimes GDPR requires information from a business like :
The way in which your business brand gathers data
The method to protect consent in an enterprise, and
The way of working with customer's records
If an industry collects or saves a personal record of EU residents then, he or she should be obliged to enforce GDPR compliance. The main data that is covered under the GDPR checklist has variations within it, which comprises an individual's identification information. It includes the demographic information, which is used by marketers to define or segment the audience.
Now Its Compulsory to Take Permission
Whether its a small company or a big enterprise, everyone have to enforce GDPR compliance policy in their firm. As per the GDPR checklist, they might have to change the method of their data collection and storage. Being an external organization, if your respective firm is working with or targeting people who are living in EU then also, you have to comply with General data protection regulation. The new GDPR rules state that 'a person must be having complete awareness regarding his or her data.' Business individuals need to create an outline that gives answers of following questions :
What all customer details will be collected?
What is the purpose of collecting it?
How will it be stored?
The GDPR checklist demands clear and simple language, not a fine print and legalese. Even a popular firm i.e., Google is modifying its language of data collection, enabling users to work with it easily. A secure cloud location should be availed where enterprises keep their consent record. Visitors should take permission for all data collection types. If you are collecting email addresses then, make use of Facebook regretting pixel method. Remember to keep approaches very clear and ensure that customers are agreeing to access their data in a business.
Additional Information – If an EU resident age is 16 or below, parental consent is mandatory at the time of data collection. Also, whenever enterprises are using customer's records for more than on purpose then, they need to inform about the same to the customers.
GDPR Compliance
It is possible to achieve cloud security by protecting individual's EU information via GDPR compliance. If your business is marketing with a global audience then, you have to comply with EU GDPR. Being a GDPR compliant, you have to clear the data definition by deciding that what all data are you collecting from EU citizens. Go through the policies and measures to make sure that the GDPR checklist is completely fulfilled. Following instructions are recommended by a team of cloud security experts to check that GDPR rules are properly followed or not :
Timely Update Privacy Policy –– GDPR compliance comes with a fresh way of privacy policy for business users. Enterprise should take their time in understanding it and ensure that it matches the outlines for data usage. In order to address GDPR, make sure that your privacy policy is up-to-date.
Inform About Web Cookies – Ensure that industries are taking permission from customers at the time of showcasing affiliate software or services. EU citizens need to make sure that they are working with web cookies, which might track their marketing activity.
Conclusion
Completely ensuring the GDPR checklist means that a business is safe from paying the fine of 4% of previous year annual revenue. This will enable enterprises to display that they are having a strong concern regarding the protection of their customer's data. An organization can stay as a full compliant with the data protection of consumers and highlight their proactive measures to hold personal data integrity.