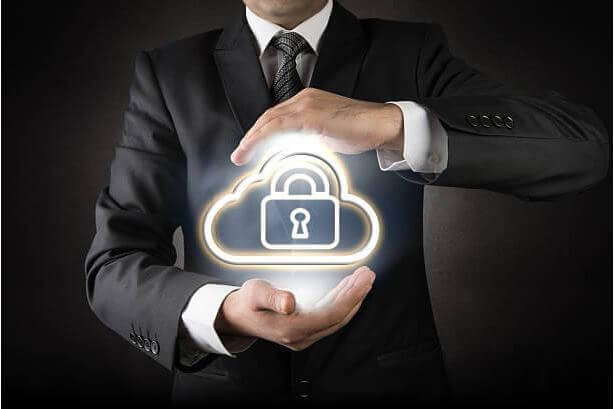 The observations in the year 2018 to reduce endpoint security risks' state painted a severe image. The report was independently generated by Ponemon Institute. It resulted that not only are more enterprises experiencing successful Cyberthreats on their network endpoints but, the price of these compromises has now increased by 42% year-over-year. The cloud security threats faced by companies are modifying rapidly, and, for the first-ever time, traditional online security measures are missing more threats instead of blocking them. Today in this post, we are going to highlight some key findings of last year's state associated with endpoint security risks. After this, we are going to suggest to cloud computing users that how can they can reduce endpoint security risks in the year 2019.
Shocking Facts About Endpoint Security Risk State in 2018
Businesses are losing millions of costs just because of zero-day and fileless threats. Well, the following listed points are going to throw some lights on key findings, which Ponemon Institute found during their observation proceedings :
57% of organizations suffered from data breaches that occurred because of the presence of an attack, which was missed by antivirus products.
$440 price got lost per endpoint because hackers were successful in attempting their desired attack over the targeted company.
Business's biggest attack took place where 64% of firms compromised their data.
From the year 2017, there is a 42% increase in the cost of successful attacks.
Yes, the successful Cyberattacks indeed cost industries $440 per endpoint in the year 2018. This was caused because of productivity loss, downtime, lawsuits, and infrastructure damage. Still, there are many cloud computing business users who do not realize the fact that 'Blocking today's threats demands for an extremely new approach to achieve endpoint security.' In today's Cybersecurity paradigm, it is essential to implement a threat intelligence, detection, and remediation system on the precedence level. There is no digital medium through which it could be possible to defend 100% of all Cyberthreats. We have committed this statement because none of the automated solutions is present till today's date, which can provide prevention against Cyberattacks due to human mistakes.
Tips to Reduce Endpoint Security Risk in 2021
Here the CloudCodes team is putting an effort to reduce endpoint security risks by suggesting some experts' ideas for the same. Business users can go through them and learn how they can work securely on the cloud for their global development?
Enhance the Endpoint Data Visibility – It should be the responsibility of C-level executives to deeply understand the scope and size of their industrial network infrastructure. This should be the beginning step under endpoint security risk assessment, which comprises of:

How many devices are currently connected to your business network?
Who are the owners, owning those connected devices?
Are those devices registered in the company for business purposes?

Answers to the above-listed questions are important to have whenever firms introduce bring-your-own-device working patterns and IoT into the equation. Endpoint management centralization can help to reduce endpoint security risks by regularly enhancing data visibility – with changes in time. Recall one popular statement – you can't solve the problem, which you can't see. Therefore, continuous data visibility is essential to have in a company to at least control, expose, and remove rogue devices.

Reduce Human Errors At Any Cost – We strongly suggest enterprises mold their employees in a way that 'human errors get reduced up to a maximum extent.' By hook or by crook, it is important to reduce unintentional mistakes caused by employees in an organization because afterward, the respective company is the only one who has to suffer the major consequences of employees' mistakes. Whenever you are planning to deal with endpoint security risks in your business, the specter of ignorance, negligence, or common business process errors may haunt you. Any individual can be the reason for a critical mistake at any instant of time, or decide between exposing data of the business to take revenge (or any other reason). Of course, regular Cybersecurity training sessions should be conducted to educate employees with best practices to protect online content. The team of IT security has the right to restrict business workers from password sharing, strict data privacy policies, enforce control on business data access, and bypass security protocols. Enterprises higher authorities should make it a habit of regularly communicating with their employees to periodically check their mindset and hence, a major step to reduce endpoint security risks.
Humans Are The One Who Can Grow the Business Or Ruin It
First of all, we will admit one fact that software and firmware updates annoy in the best of times. They are quite lengthy, which can disrupt ongoing business procedures before as well as after the update. In some situations, they could cause different kinds of problems in the future. Therefore, organizations need to patch all the devices as soon as possible for reducing endpoint security risks. This helps in staying connected with the latest threat intelligence and remediation solutions. Whatever scenario suits you the best, we only want to say that it's important to have a coordinated strategy to patch your devices.