Live Chat Data Breaches – Do You Think That Your Firm Data is Completely Safe?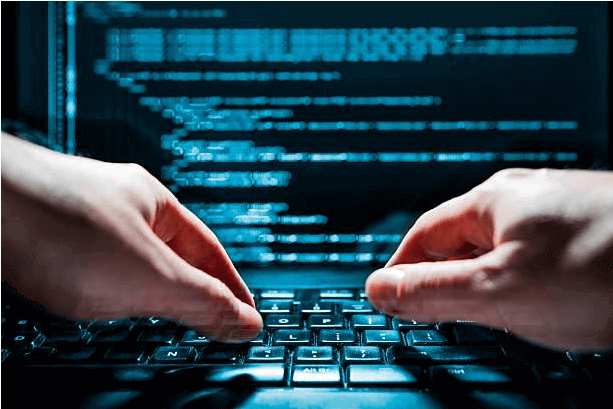 There are several businesses who offer live chat support system for customers to get in touch with them. But, have you thought of a fact that 'is your data safe when your executives are doing live chats with clients?' Are those officials known from live chat data breaches leading to the exposure of company confidential data? These type of breaches are majorly caused because of human errors. Therefore, here we came with this post to aware enterprise authorities with this another field of cybersecurity. It is also essential to protect live chat support system because if this left unsecured, entire cloud storage protection on office network is of no worth.
Don't Take Cybersecurity Forsake
Industry officials of any domain should never take cybersecurity an afterthought. In comparison to the costing for data incident recovery, it is a cheaper way to adopt cybersecurity for live chat / chatbots with entire business data security. Well, a survey was conducted by experts on global information management in which they found that around 78% of users do not have security for their live chat system. Do you think that these enterprises are secured from live chat data breaches? Of course in such case, hackers are getting an easy way to fetch confidential data from the targeted company. Then, how do you think that business information is completely safe?
A Serious Threat for Your Business
The consequence for a successful cyberthreat comprises of downtime. This can be any like existing and potential business customer relationships, brand value, cost time, etc. If a company suffers from data leakage incidences, they have to pay severe penalties; out of which 2 will be from the side of administrators. The imposition of penalties under a particular standard must be proportionate, effective, and dissuasive. Rest, the overall fine will be dependent upon infringement's nature, duration, & gravity, its negligent or intentional character, and other factors.
Important Note – Businesses who go through live chat data breaches have to pay fine for EU GDPR compliance, if it deals with the data of European citizens.
Organizations could be fined up to 2% of their highest annual global turnover or $ 10 million. This 2% can be replaced by 4% also, depending upon the policies. Following is the real example of live chat data breach incidence, caused in a Ticket retailer industry on June 28, 2018:
"The ticketmaster stated that 'a sudden attack took place in his company where the details associated with ticket payments and customers data was compromised. The breach occurred on an automated chatbot solution of American vendor, and not with the live chat product. The ticketmaster claims that his industry was complied with General data protection regulation standard. Still, according to the reports of Media, records of 40,000 British clients were affected. The overall time period of this live chat data breach was a subject for months, impacting every user who tries to purchase a ticket from this ticket retailer company. Some of the journalists assumed that this leakage might lead to a heavy fine because the respective industry was warned several times regarding policy enforcement. The Ticketmaster of the company agreed that the leakage cost him 5% of the entire customer base."
Gain Confidence While Doing Live Chats
Enterprises are nevertheless confident about the live chat system implementation. Later on, firms are making selections to modify current office network in several manners. They place link to the channel in digital documents, social media posts, and email signatures. Also, regular updation in the strategies of disaster recovery and digital transformation should be made vital to be safe from live chat data breach.
Chatbots are the trending technology, which comprises of lots of buzz in it. In the last 2 years, 19% growth in its functionality is observed by cloud security specialists, and more organizations are assumed to adopt it till 2020. From the perspective of cybersecurity, it is not about making one more better than the other because things are dependent upon the chatbot or live chat solution provider with cybersecurity feature.
Time to Adopt Security for Live Chat
There are several vendors available in the marketplace that ensures cloud data security to clients. They keep security in their priority list, involving guarantee for data protection on quarantined servers, blocking of malicious code coming at the time of live session, data encryption at highest levels, and performing penetration test for ensuring data resilience. CloudCodes team suggests its customers to be careful at the time of making selection for live chat or chatbot vendor. The procedure should comprise of going deeper via several regulatory standards and undertaking some strict penetration testing. Also, regular controlling and monitoring of user access and permissions need to be kept in mind to achieve prevention against live chat data breaches. Remember that you are not keeping any arena of your business unsecured, even the smaller one. It is so because hackers look only for one single point to spread attack on targeted systems and hence, gain access to them.